Antique & Vintage Dress Gallery
www.antiquedress.com
9 IMAGES: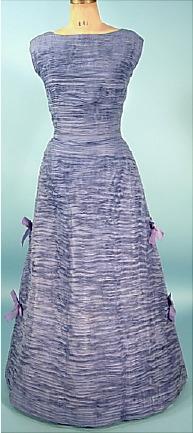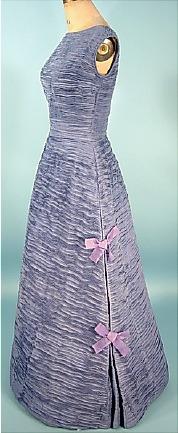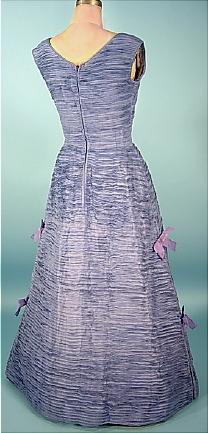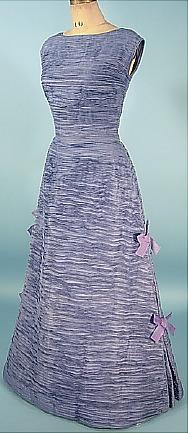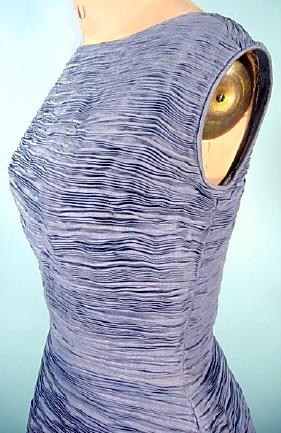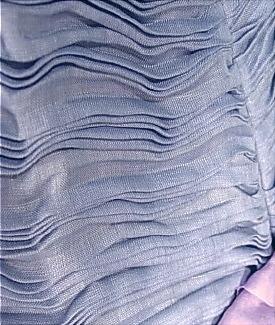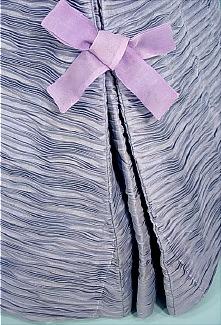 Sybil Connelly was was a global celebrity - as famous as the people she dressed - Elizabeth Taylor, Merle Oberon, Helena Rubenstein, Julie Andrews, Rosalind Russell and Jackie Kennedy. Jacqueline Kennedy was actually painted for her official White House portrait wearing one of the designer's pleated linen dresses.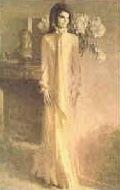 Jackie Kennedy Portrait
#9850 - c. early 1960's RARE SYBIL CONNELLY, Dublin Cornflower Blue Handkerchief Irish Linen Pleated Ballgown! MUSEUM Quality! Yes, there are a few Sybil Connelly's out there if you look hard enough. But of the few Connelly garments I've seen, this one surpasses all (except, of course, the other Connelly I sold! :). Certainly the color is the BEST! A cornflower blue with periwinkle linen bows. The shape is simple elegance in the extreme... the beauty is in the signature Connelly Irish linen pleating (which, by the way doesn't wrinkle!! SO it's great to take with you on vacation!!), the deep pleats at the skirt sides and the sweet little attached linen bows (removable if you wish). Important designer to collect! As written, "Her pleated linen dresses from the 50's and 60's are harder to come by at auction houses than Dior"! Indeed, these were so coveted, that in Jacqueline Kennedy's official White House portrait, she is wearing her Sybil Connelly pleated linen gown! Measures: 36" bust, 27.5" waist, 56" long from shoulder to hem. Plastic zipper at back. Near Mint Condition! Can't find anything wrong! Like new other than it may have been hemmed up 3" ... could easily be let down if you wish.
READ more about SYBIL CONNOLLY at bottom of the page at:
http://www.antiquedress.com/item4352.htm
SOLD - but on display in Museum Category for Research/Display
[Back]