Antique & Vintage Dress Gallery
www.antiquedress.com
6 IMAGES: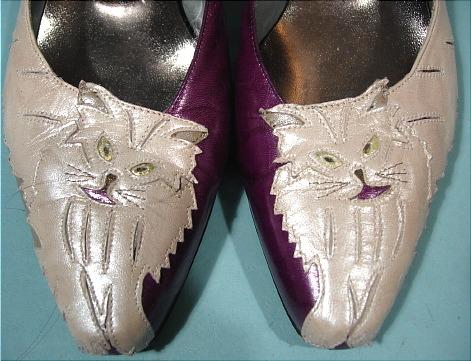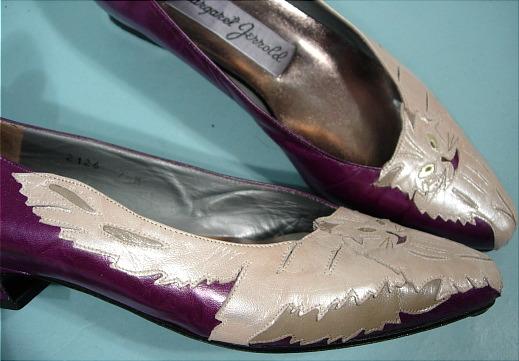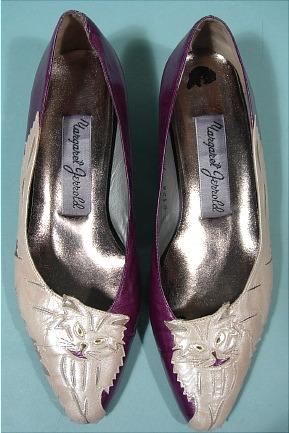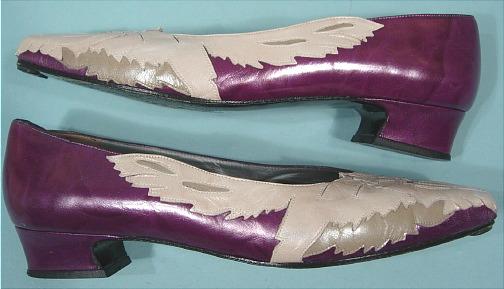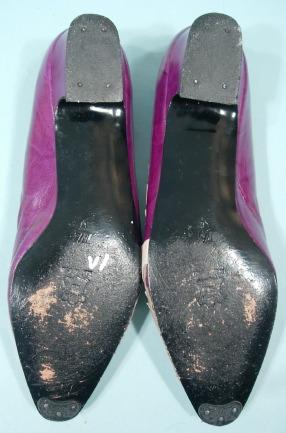 #7277 - c. 1980's MARGARET JERROLD, Made in Spain Pearlized Persian Kitty Cat Shoes! If you've been watching my website for awhile, you will know that I just LOVE wacky shoes! Some of these whimsical shoes are better than others, so I'm getting pickier..... I prefer the ones completely detailed with the right colors, and a pattern than follows all around the shoes. These are killer! :) Especially for a cat lover like me! :) The color is a pearlized deep plum that will get lighter or darker depending on the light. The kitty is a pealized platinum and gray color and as you can see, "she" is looking straight at you on the toes and then the fluffy tail wraps around the side. So remember... Life is too short! Dress with a touch of humor and put a smile on people's faces! We could all use it! Very good condition. The bottoms show some wear but the rest is quite good... just minor issues. Size labeled 7.5M, but I wear a 6.5M/W and I can just about get away with these... though best for size 7M.
SOLD - but on display in Museum Category for Research/Display
[Back]