Antique & Vintage Dress Gallery
www.antiquedress.com
6 IMAGES: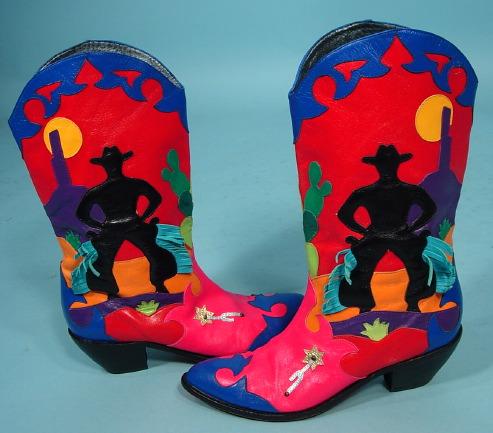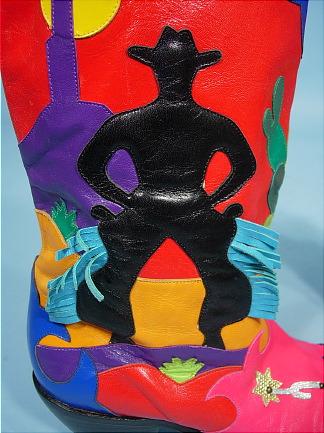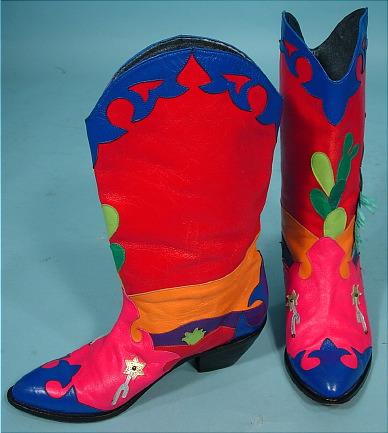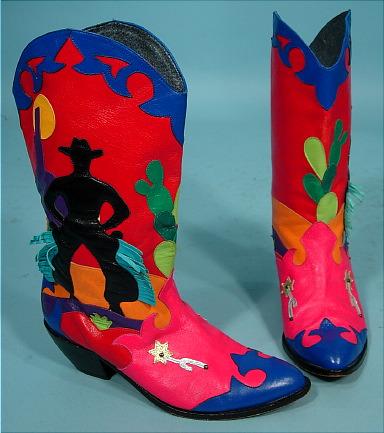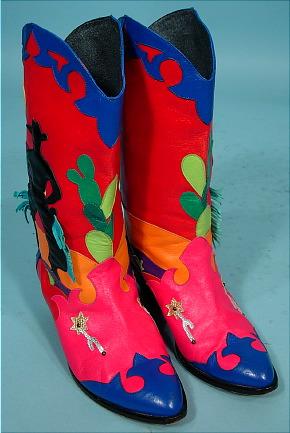 #7210 - c. 1980's ZALO, Made in Spain AWESOME Silhouetted Cowboy Cowboy Boots! LARGER SIZE!! Got to be the most colorful and most fun cowboy boots you can find! :) Don't dare wear without tucking your pants into these so you can show off the entire boot. Created in various colors of bright leather. The black silhouette leather cowboy is on the outside of each boot... and don't miss seeing the ultra cool turquoise suede fringe in 3-D on his chaps! Heeee Ha! Love the firey hot red sky, the yellow sun and purple cactus as well! So... Who's the fastest draw of the West? That would be the first person to snap these boots up! :) Excellent condition. 13" tall with 2" heel. Zalo runs small, so these are best for size 8.
SOLD - but on display in Museum Category for Research/Display
[Back]