Antique & Vintage Dress Gallery
www.antiquedress.com
7 IMAGES: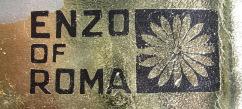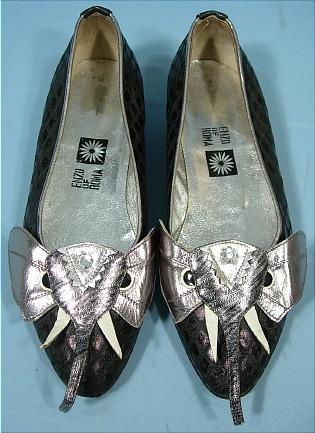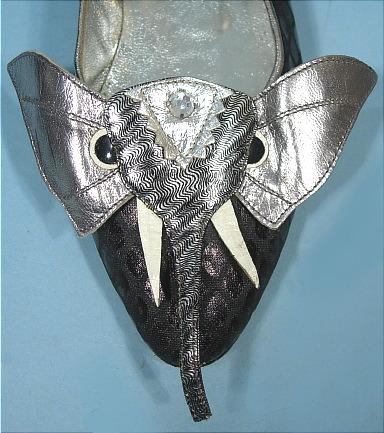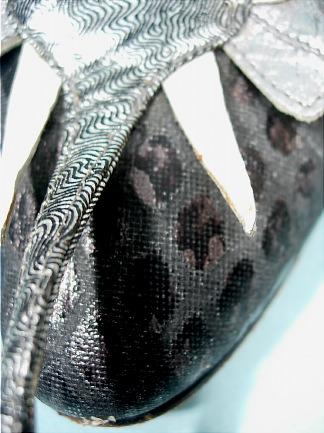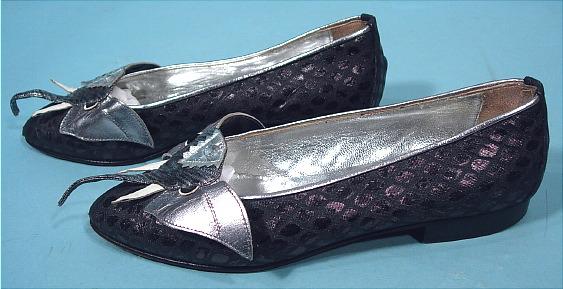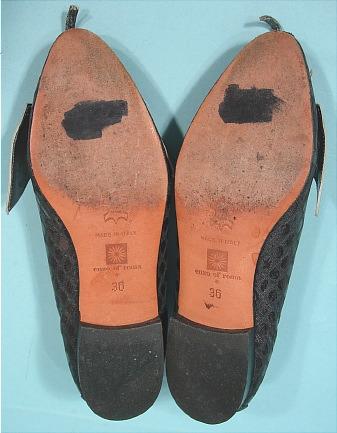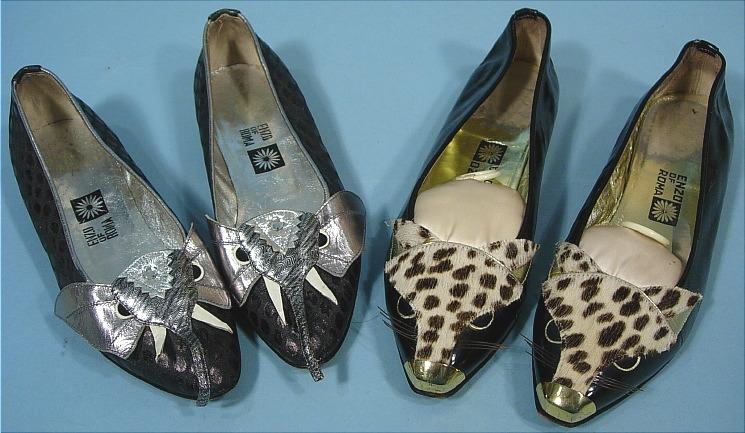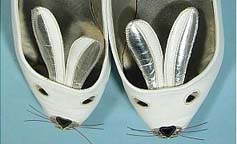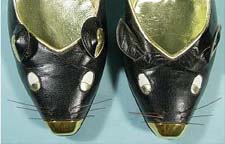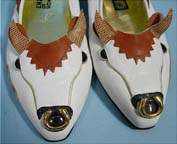 #7006 - c. 1980's ENZO of ROMA, Made in Italy Gray and Silver Patterned Leather "Elephant" Flats! OK, I'm showing photos from four pair of Enzo of Roma shoes I've sold in the past (the bunny, the mouse, the fox and the cow). I can't get enough of these!! I'm now keeping a keen eye out for other animals that might have been part of this collection. So I was thrilled to find two more animals! These ELEPHANT shoes in a patterned gray leather with silver leather elephants with rhinestone ornament. Very good condition, with the interior silver just ever so slightly worn off, but the exterior is great! I used to think that all these must have had a tail of some kind (as some did), but now half the pairs don't, so perhaps that's the way it was! Size 36.
SOLD - but on display in Museum Category for Research/Display
[Back]