Antique & Vintage Dress Gallery
www.antiquedress.com
15 IMAGES: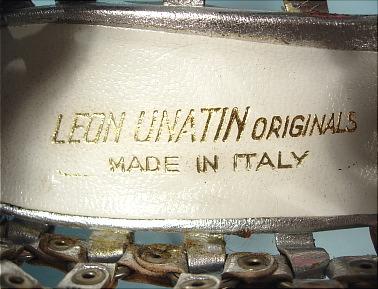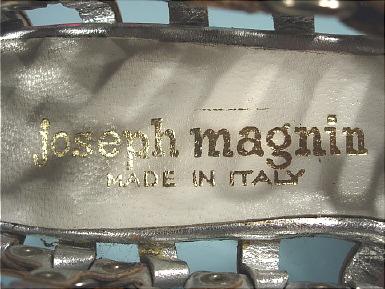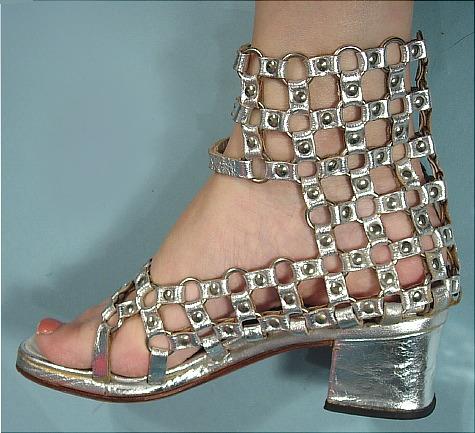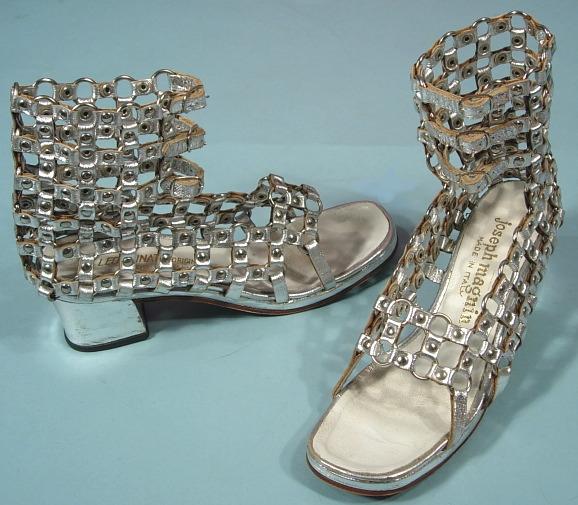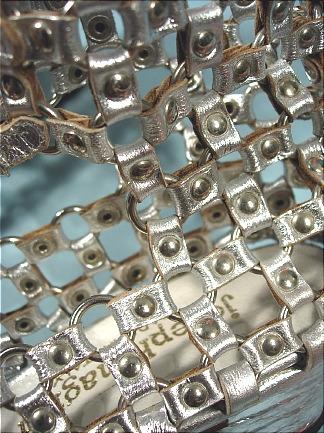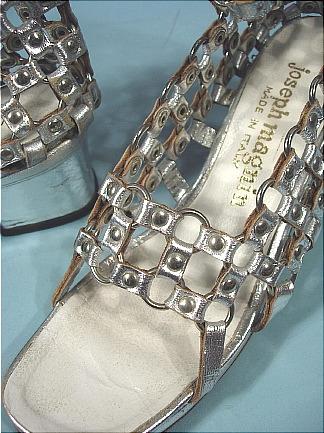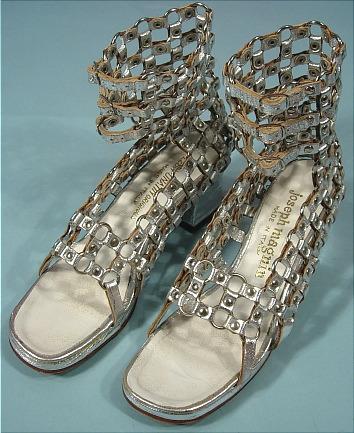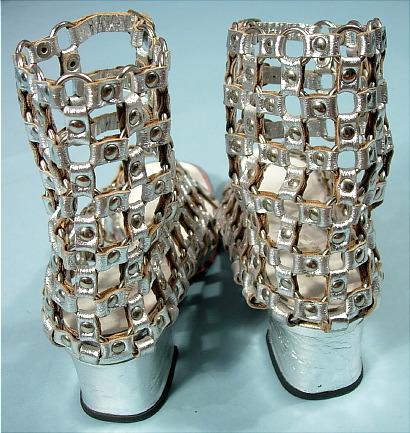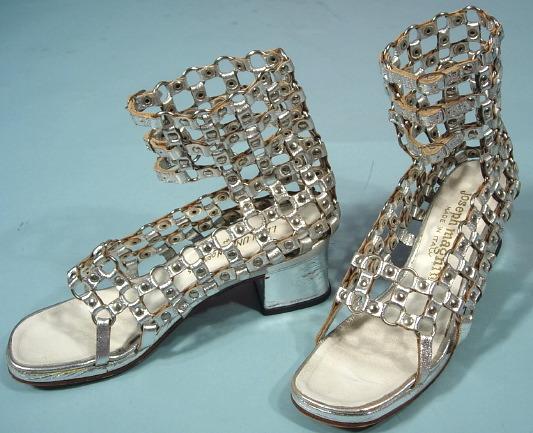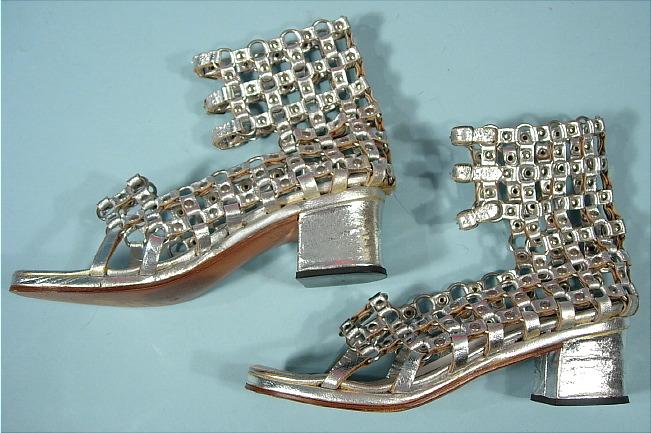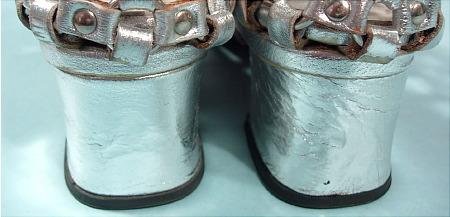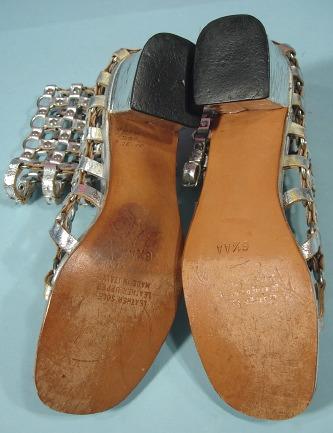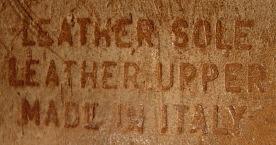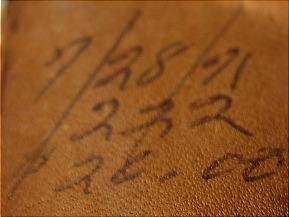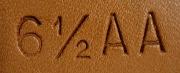 #6836 - c. 1960's-1971 vintage LEON UNATIN ORIGINALS, Made in Italy Gladiator Silver Lame Booties! Oh my!!! These are the kind of ankle strap shoes (or boot-sandals, or cage boots, or open booties, or whatever you want to call them!) that you usually only see in museums or in the pages of vintage fashion magazines. FABULOUS!!! These are high-quality, well-made studded leather of silver lame woven with metal o-rings. Made in Italy, sold at Joseph Magnin and Designed by Leon Unatin. Three buckle straps cuff around the ankle. Chunky lame heel and thick soles. Labeled size 6.5 AA. But as you can see they actually fit me and I have a slightly wide foot and very high arch (so they don't buckle as they should due to my insane arch, but the size is good. Leather upper, leather sole. On the bottom, there is a strange hand written date of 7/28/71, a number "222" and a price of $20. I'm not sure who wrote this and why... but I do have some 1971 Vogue and Harper's Bazaar magazines and certainly gladiator shoes/boots were "in" at the time... though I still feel like I would have dated them earlier... from the Paco Rabanne era. Perhaps I can spend the time to find similar shoes in the magazines, but until then... don't wait to buy these!! You are unlikely to find another!
SOLD - but on display in Museum Category for Research/Display
[Back]