Antique & Vintage Dress Gallery
www.antiquedress.com
9 IMAGES: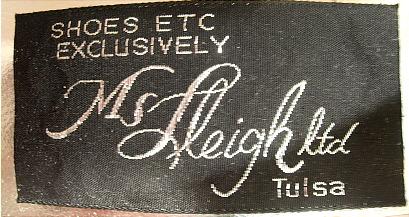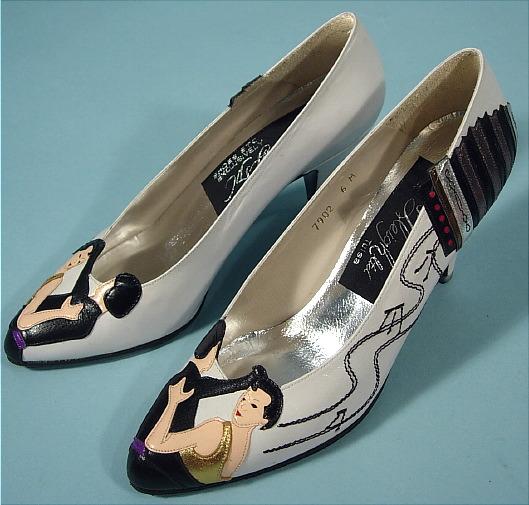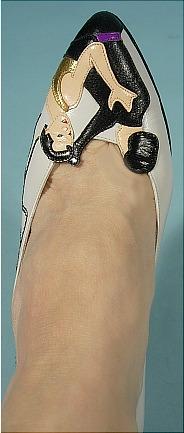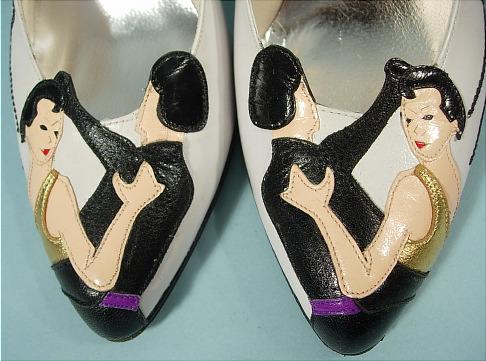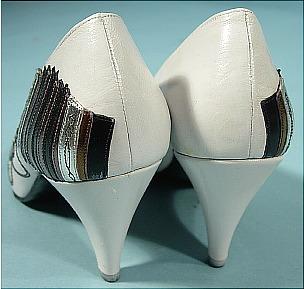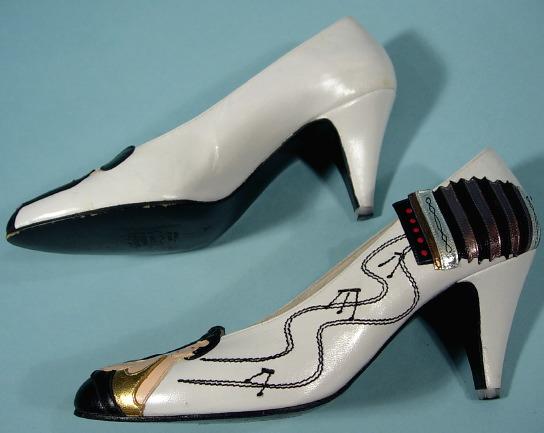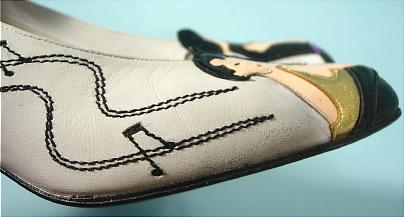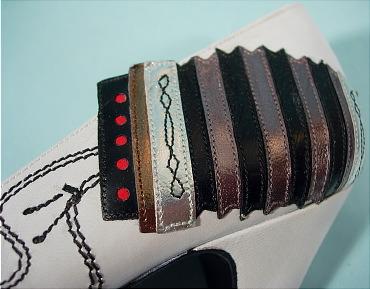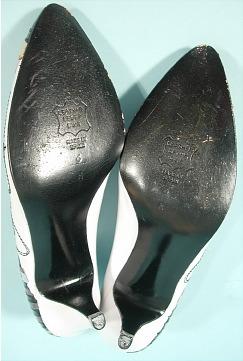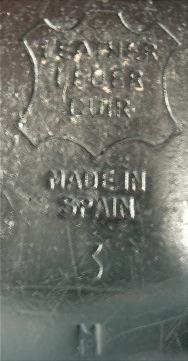 #6744 - c. 1980's Shoes, Etc., Exclusively Ms. Sleigh Ltd., Tulsa - Made in Spain White Leather "TANGO" Pumps! Yes, I named these my "Tango" pumps. One look at the toes and you will see why! Eh? If I'm going to offer you fairly new shoes (by new I mean anything from the last 25 years), they better be damn special! Otherwise, they are just a pair of shoes, as opposed to artwork! Take a look at the close-up photos to see the great leather tango dancing couple at front, the embroidered musical note on the side, and something like piano keys at back sides! Delightful! Silver interior just completes the look. Excellent condition. They were likely touched up with white shoe polish at some point, but look great.... just the smallest hint of dirt at lowest edge (I'm being very picky!). They fit me perfectly at size 6.5M (US size).
SOLD - but on display in Museum Category for Research/Display
[Back]