Antique & Vintage Dress Gallery
www.antiquedress.com
10 IMAGES: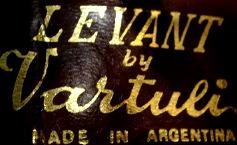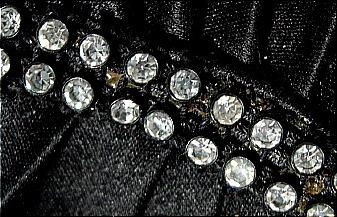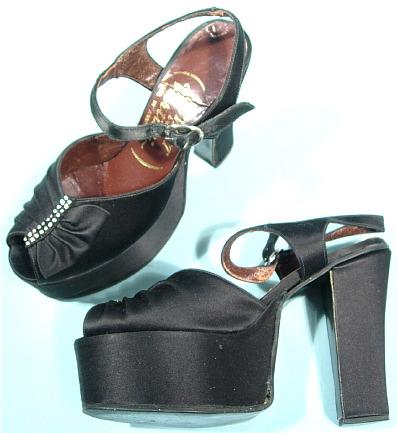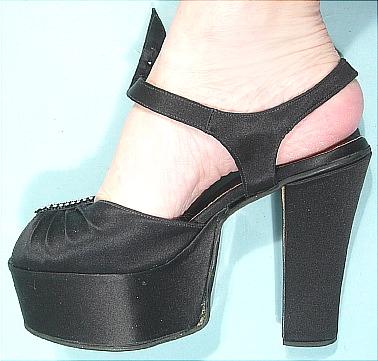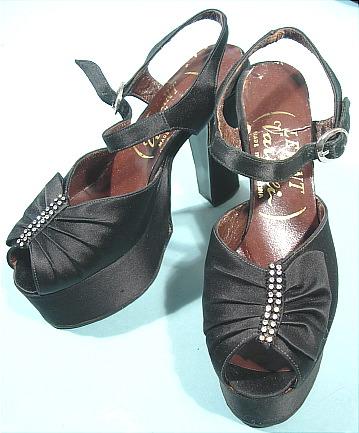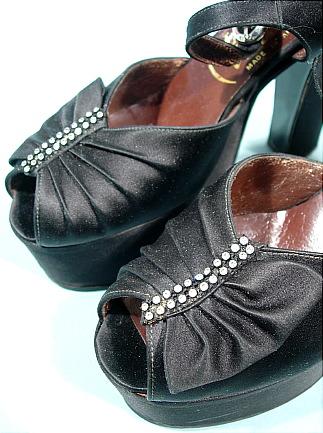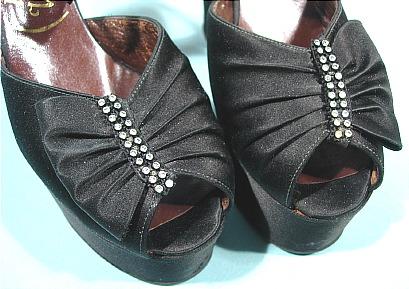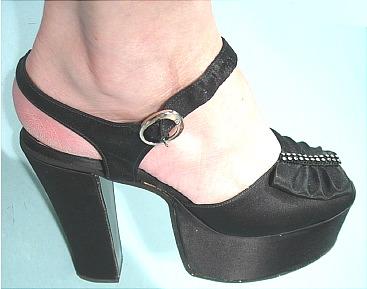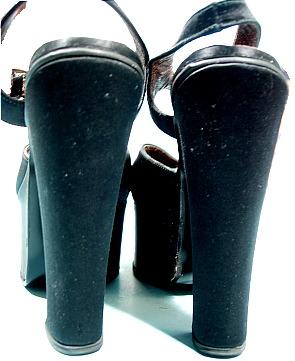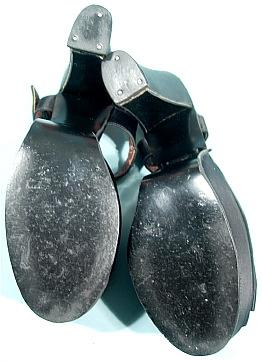 #5413 - c. 1940's LEVANT by Vartuli, Made in Argentina Black Satin Platform Peep Toe Sandals with Rhinestones! Argentina, huh? You know how those people who believe they've had multiple lives always seem to have been someone famous... like Cleopatra? Well, we can do the same thing with these shoes... let's see, 1940's... Argentina... Evita Perón! Hey, you nev-ver know!! ;) Gorgeous black satin with very tall platform with tiny rhinestones at front on design that looks like gathered material! Probably about a size 6.5 N. I can get my foot in it, but not far enough as it's too narrow for my slightly wide foot. ALSO I have a VERY high instep, and this strap is way too short for me... but again, I'm not normal... I can wear very few strapped shoes. GREAT if you can fit them!! Excellent condition.
SOLD - But on Display for Research/Study
[Back]