Antique & Vintage Dress Gallery
www.antiquedress.com
15 IMAGES: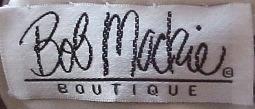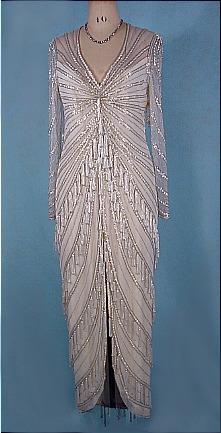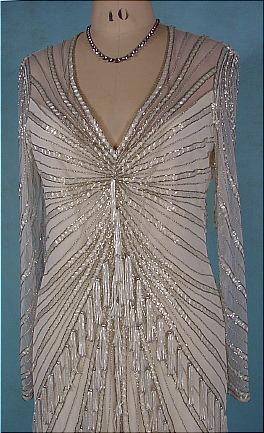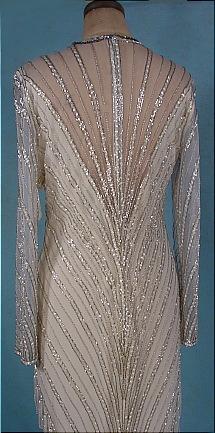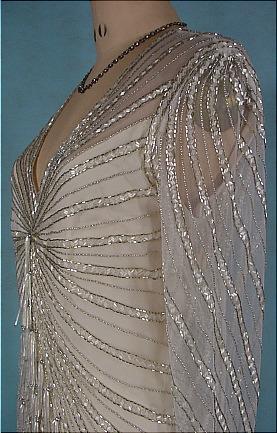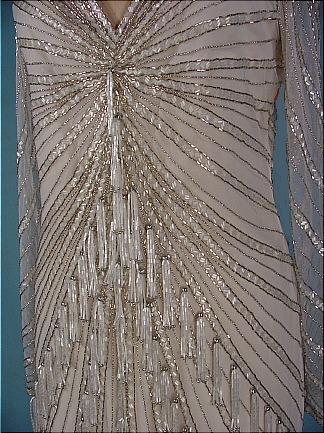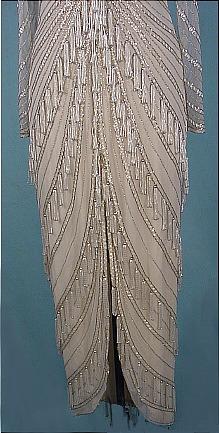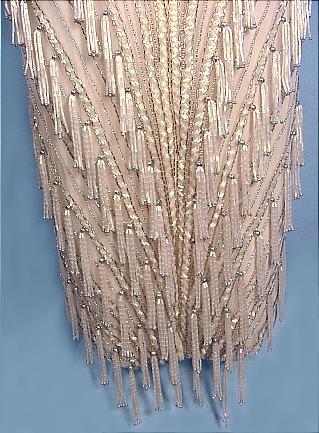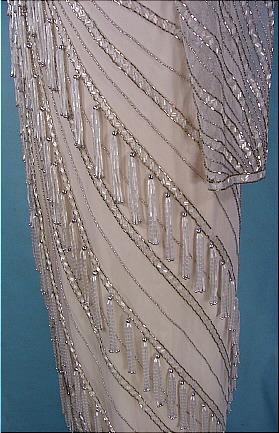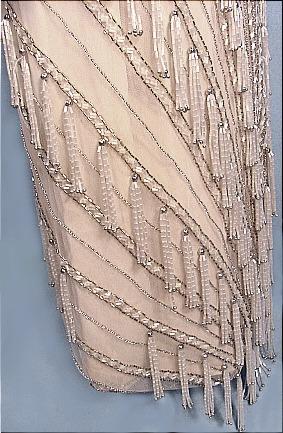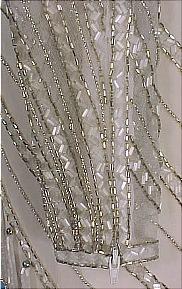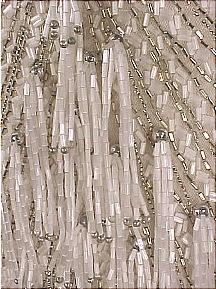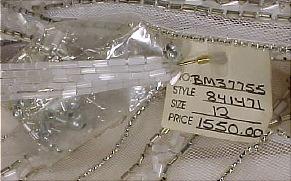 #3454 - c. 1980's BOB MACKIE White Beaded Tasseled Gown! I don't think I have to tell you about Bob Mackie. If you have been alive for the last 30 years, you will know him! What you may not know is that the quality of his goods sold today are a far cry from the quality of his goods from his early years of designing for the fashion industry. I only purchase the old Mackies....the gowns beaded directly onto a sheer, but strong netting, and then lined in a removable silk lining. These are direct knock-offs of his theatrical designs for the likes of Cher. However, she would wear them with no lining! You can too, if you dare! Labeled size 12, but it's smaller in today's sizing. Zipper cuffs. Zipper back. Excellent condition with only 3 tassels missing that I see. One tiny, tiny nude color mark on sleeve. Picky! It's really near Mint. Originally sold at high-end boutique shops, this gown includes extra bag of beads and one extra beaded tassel and the original hand-written price tag of $1550. This is a top-of-the-line collectable Mackie!
SOLD - but on display in the Museum category for Research/Study
[Back]