Antique & Vintage Dress Gallery
www.antiquedress.com
8 IMAGES: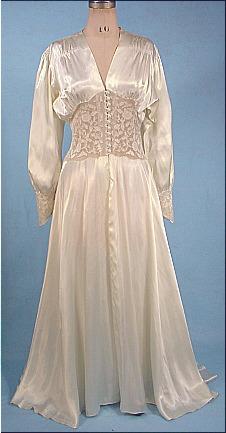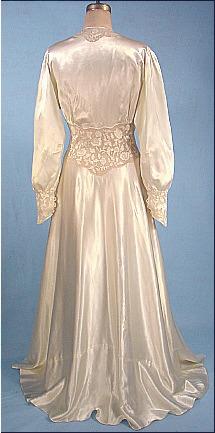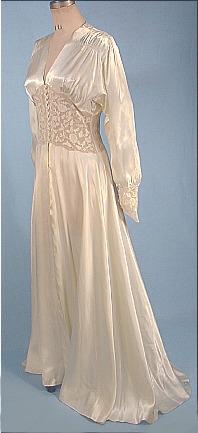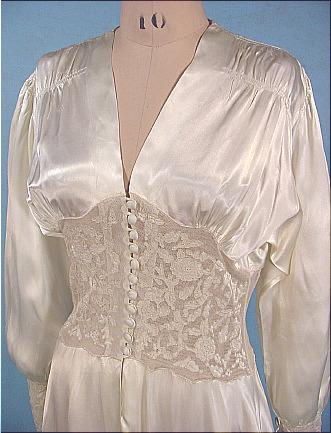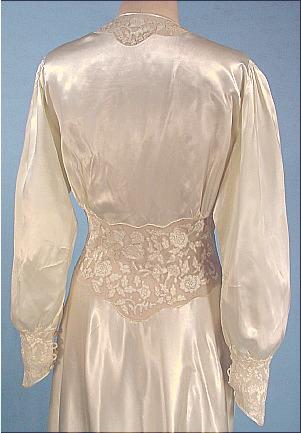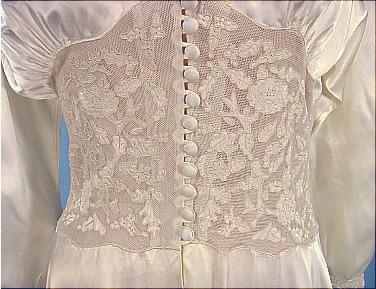 #9997 - c. 1946 White Rayon Satin Wedding Trousseaux Robe! I can date this exactly, as it is very similar to the wedding robe that my Mother wore on her honeymoon in December 1946. However, I still have hers and it's staying in the family. And if you really want to know everything, she couldn't afford to buy a wedding peignoir, so her mother (my Grandmother, who was a seamstress - too bad I didn't get the "needle/thread" genes!) made her wedding trousseaux. But I guarantee a gown like this was the inspiration. A gorgeous white rayon satin gown with tiny button front down the extremely wide lace middle band. (look how it designed in the back!). Lovely! Wide lace cuffs. Excellent condition with just one dirty tiny button, and gently dirty spots at hemline. They don't get any better!
SOLD - but on display in Museum Category for Research/Display
[Back]