Antique & Vintage Dress Gallery
www.antiquedress.com
18 IMAGES: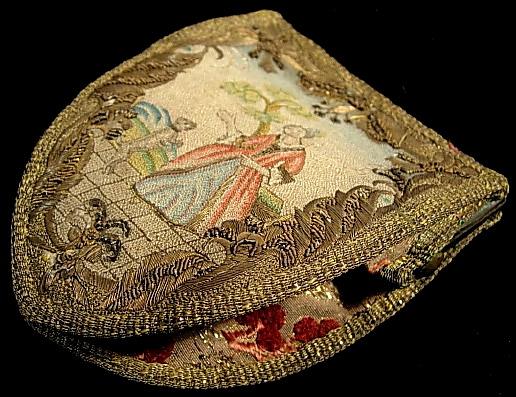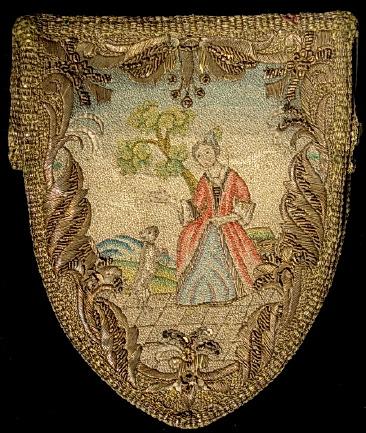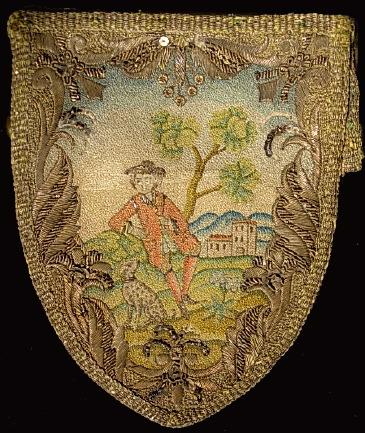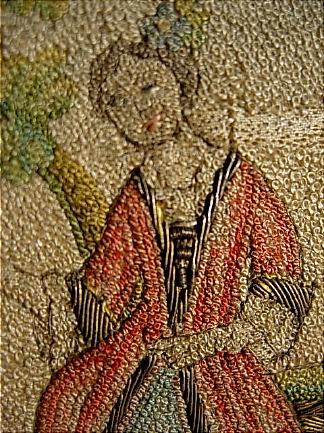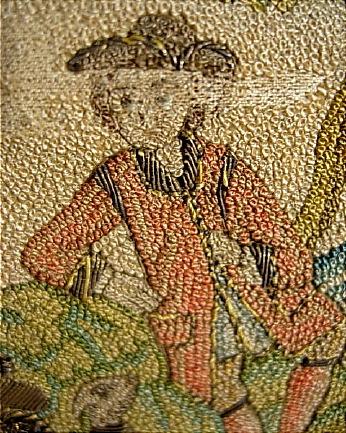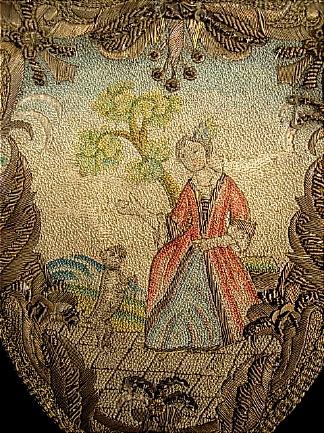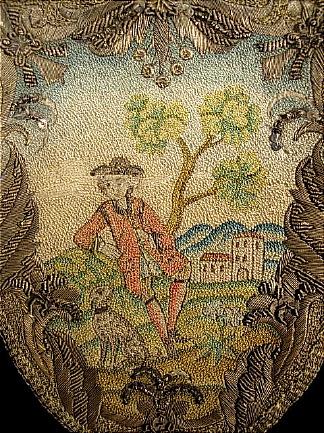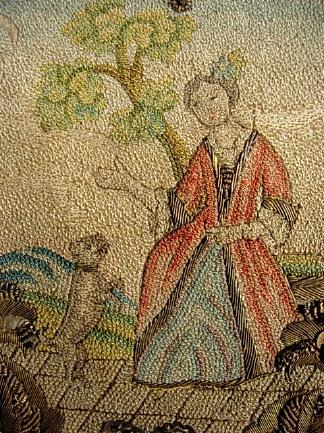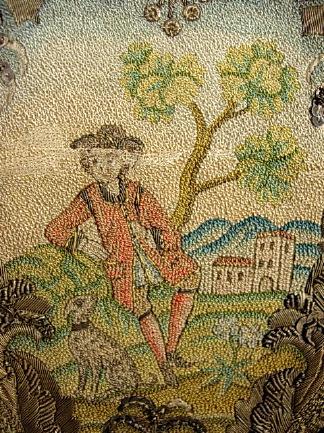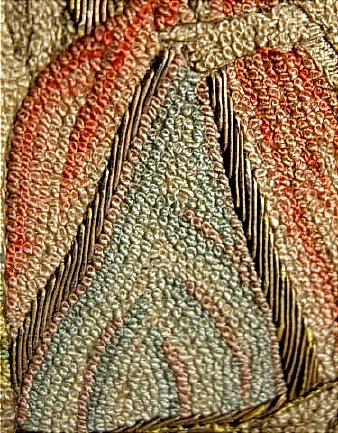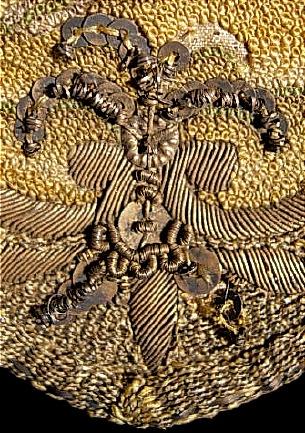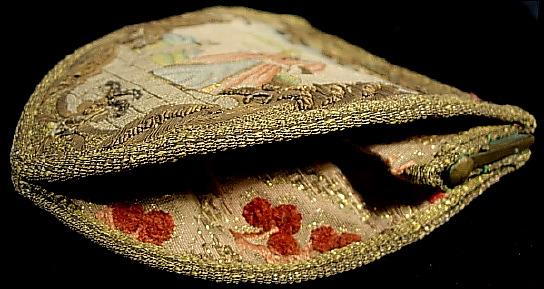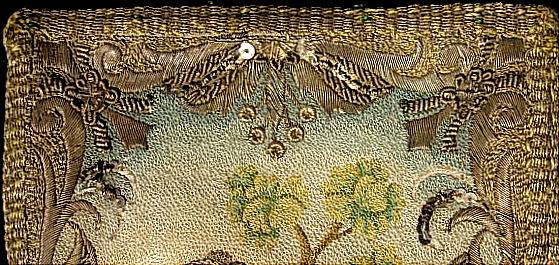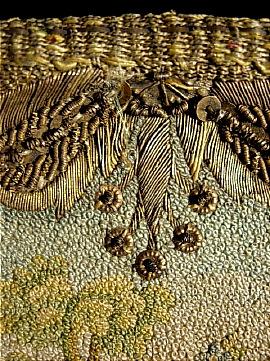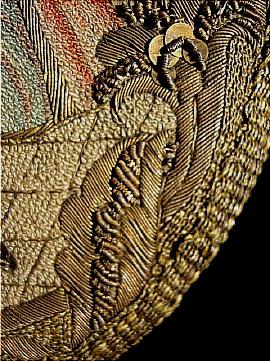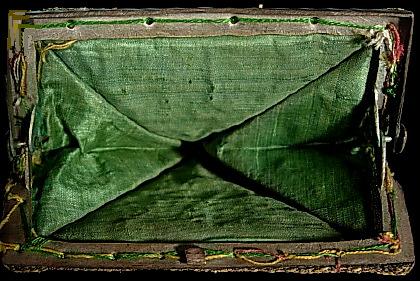 PHOTO BELOW IS THE PURSE FROM THE VICTORIA and ALBERT MUSEUM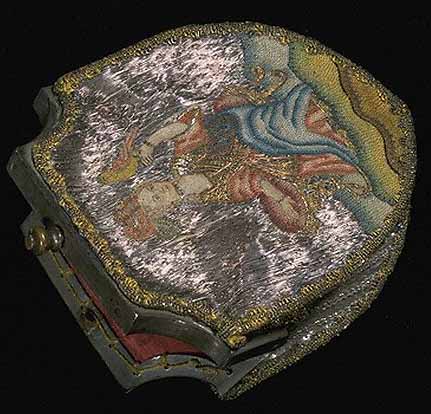 #9923 - c. 18th Century (likely c. 1750) EXTREMELY RARE Shield Shape French Gold Bullion and Silk Couched Embroidered Figural Pocket Purse with Gold Sequins! Female Figure on One Side, Male Figure on the Other Side!! Dogs on Both Sides! :) SO rare, that the only other one I've seen of this quality (and even THAT one doesn't compare!) is from London's Victoria and Albert Museum (Museum number T.89-1935!! They list theirs as "Date: 1700-1799" and listed as "French". Unbelievably intricate handmade figural and architectural designs of colored silk couched embroidery with gold bullion metal embroidered into fugureal designs and surrounding designs. Wearing "modern day" dress (of the mid-1700's) of muted pastel color palettes. The side panels are more intense colors of a rose, burgundy and gold bullion embroidered Top-closing, side-hinged metal frame with the intricate front and back embroidered panels sewn on. Measures: 4.5" high x 3.5" wide at top. Excellent condition with only a few tiny gold sequins missing (on closest inspection) and slight pile loss in the design both sides ... but looks like it's meant to be cloud formations in the sky! Any imperfections are of extreme minor nature. For something this rare and age, most people would call it "Near Mint" condition!! Green silk interior. All Original. Opens by pinching the side hinges. Mechanics are perfect.
SOLD - But on Display for Research/Study
[Back]