Antique & Vintage Dress Gallery
www.antiquedress.com
31 IMAGES: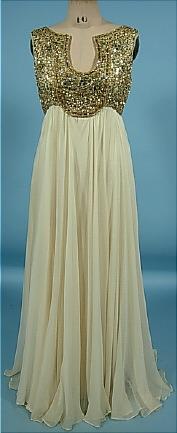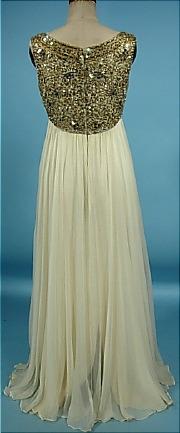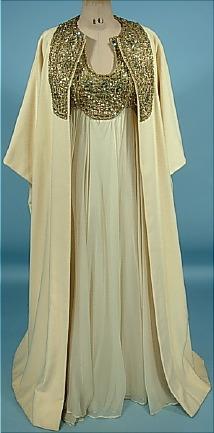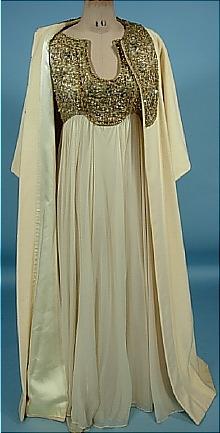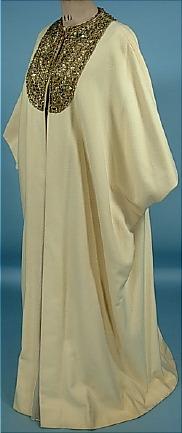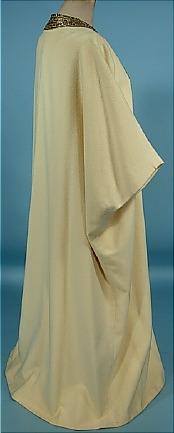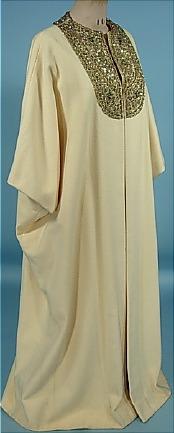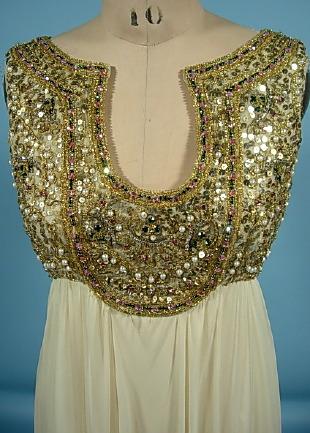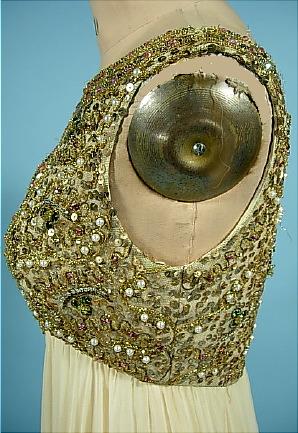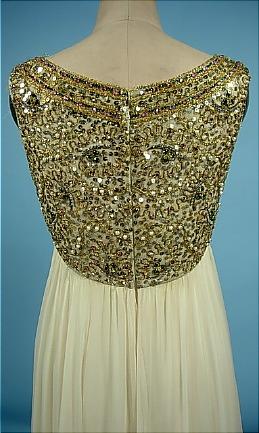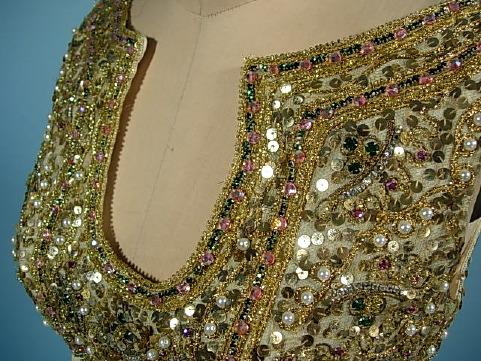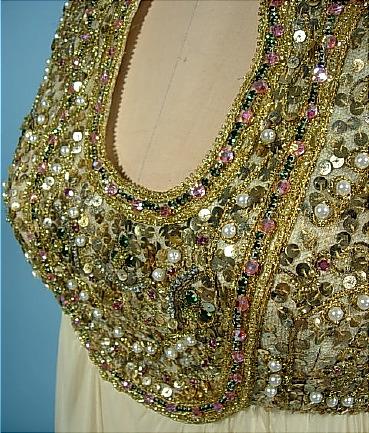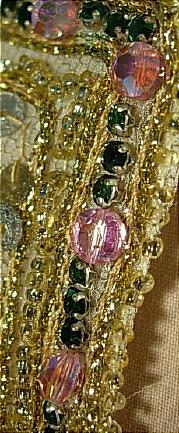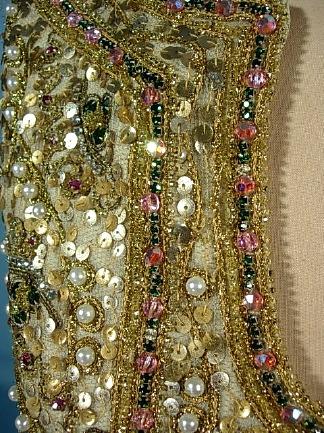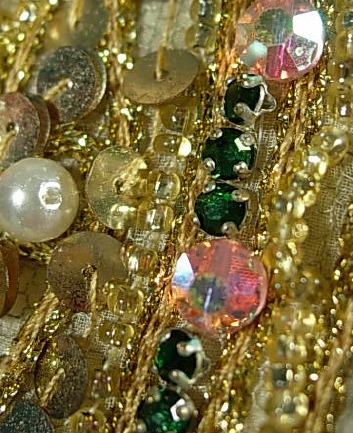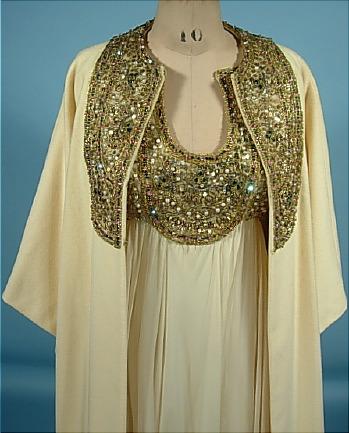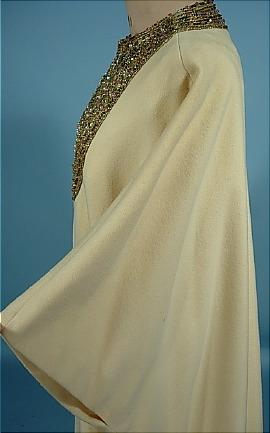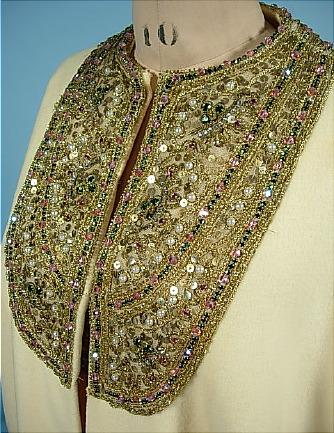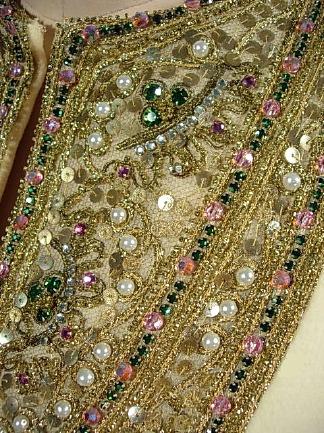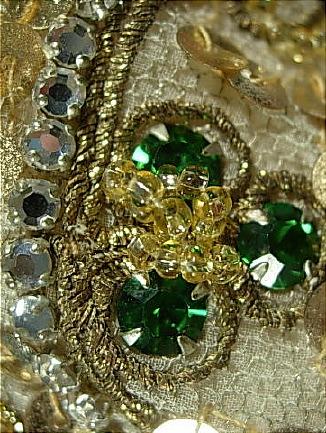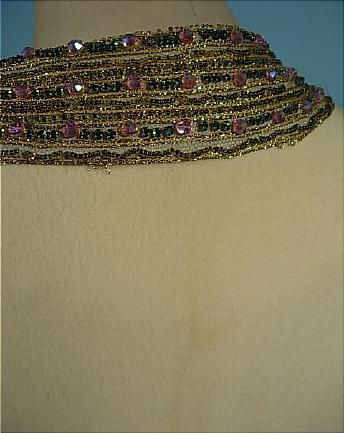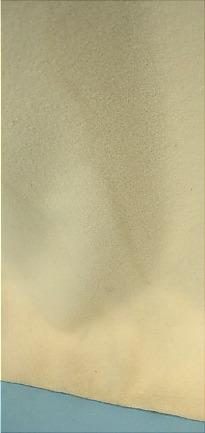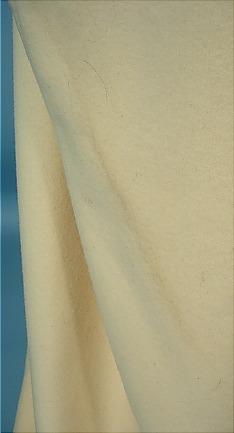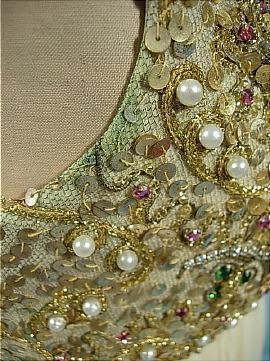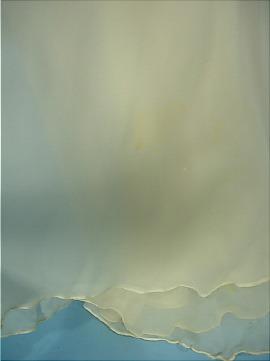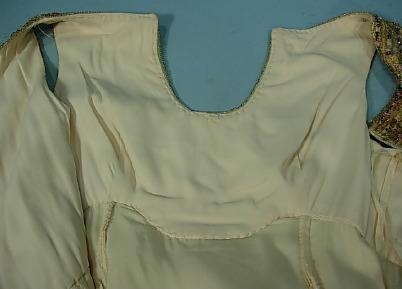 #9913 - c. 1967/1968 Ivory Silk Chiffon Gown with Golden Beaded Bodice and Matching Ivory Wool Caftan Coat! Moroccan Look! I have been lucky enough to have a few gowns with matching coats that were worn to the inaugural balls in the 1960s... and this has the same quality and regal design! Silk ivory chiffon gown with the entire bodice covered with gold sequins and accented with green and pink rhinestones, gold beads, gold metallic braiding and faux pearls with wonderfully shaped neckline and empire waistline. The batwing, caftan shaped ivory wool coat has a matching gold beaded and sequined bodice and neckline. Both pieces fully lined and exquisitely made. The dress has a straight underskirt with back slit for walking. Back metal zipper on gown (surprising... I'd expect a plastic zipper. Hmmm.., perhaps earlier that late 60's?). Measures: 34/35" bust, 55" long from shoulder to hem. Excellent condition with some minor issues.... very slight underarm tarnishing (green - see photos), and extremely minor surface spots on dress and minor dirt streaks on coat and slightly dirty hemline. Can easily be worn as is, though I think can be made perfect except for the underarms with a good dry-cleaner. Still remarkably clean and wonderful for a light gown/coat. You really won't see any problems under normal lighting.
SOLD - but on display in Museum Category for Research/Display
[Back]