Antique & Vintage Dress Gallery
www.antiquedress.com
14 IMAGES: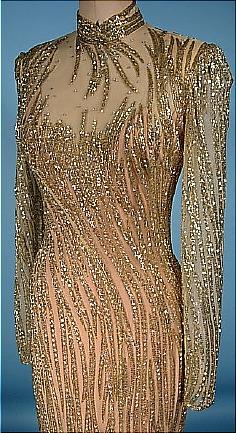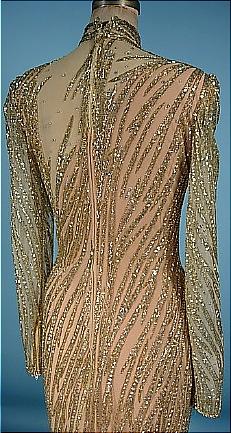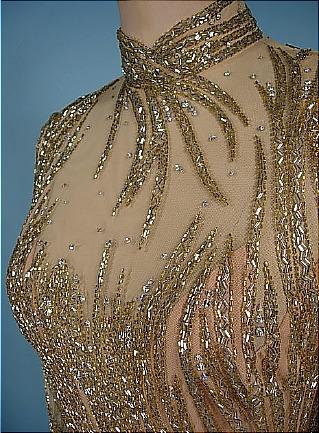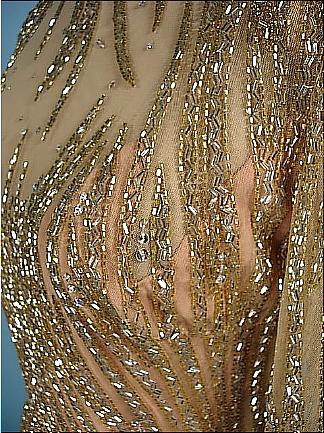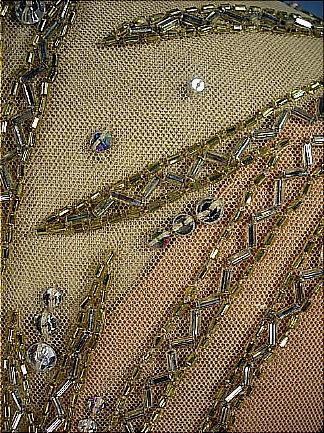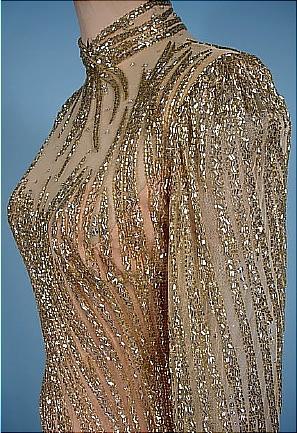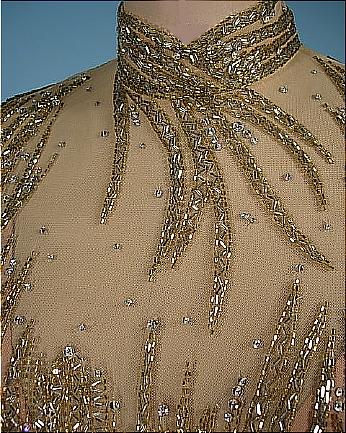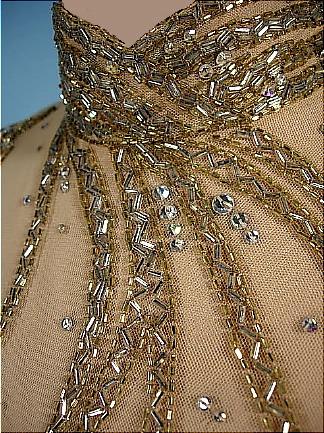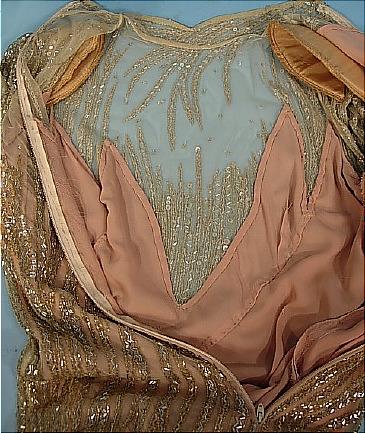 #9907 - c. 1980's BOB MACKIE Couture Gold, Silver Beaded and Rhinestoned Gown! This gown was previously owned by a very wealthy woman from the NYC area, is also one of those rare early Mackie gowns of couture quality.... meaning fully beaded on nude mesh with easily removable nude linings. These are the Mackies that will end up in museums... not those newer Mackies that are just "pretty gowns". If you removed the lining, it would be the same see-through dresses that were worn by Cher, Diana Ross and others! With the lining, the body shows through just at strategic areas. Only these very early net Mackie dresses (and costumes) were priced at this level. There were many Mackie mass-produced dresses that were produced later, and often people don't know the difference. Excellent condition. If there are any beads missing, you will have to spend hours searching. Here's your chance to own the best of the best from Hollywood's fashion icon and masterful designer! Surprising amount of stretch in this gown, so Measures: 33-37" bust, 25-29" waist, 35-40" hips, 58" long from shoulder to hem! The sleeves are long with zippers, so they scrunch, unless your arms are extremely long. Shoulder pads aren't overwhelming. Hollywood glamour from the master!

SOLD - but on display in Museum Category for Research/Display
[Back]