Antique & Vintage Dress Gallery
www.antiquedress.com
17 IMAGES: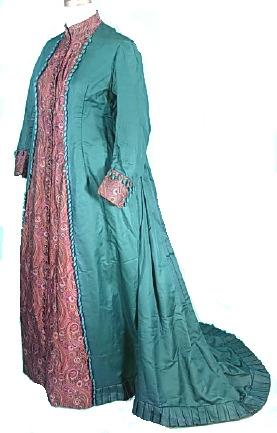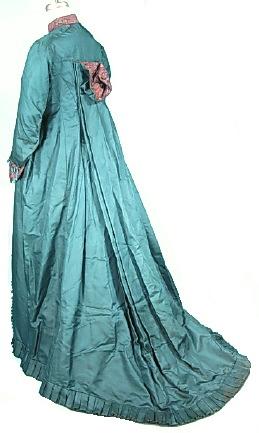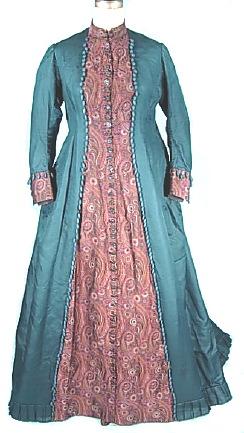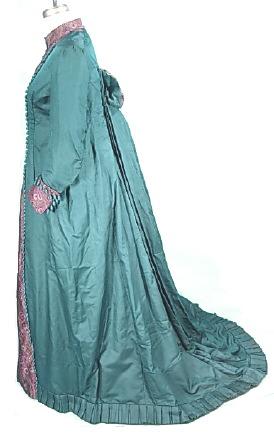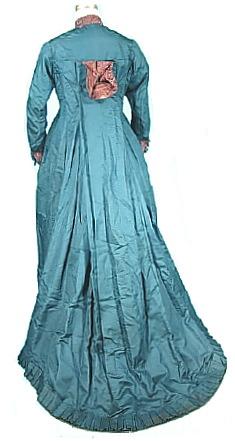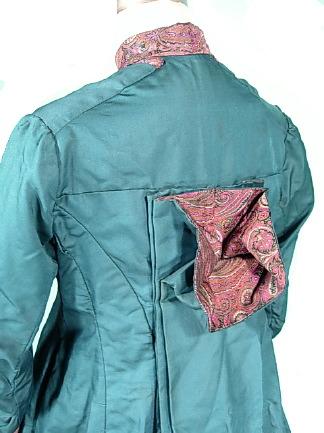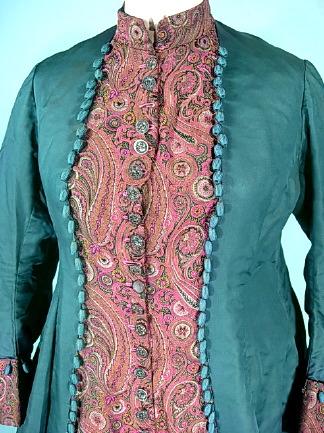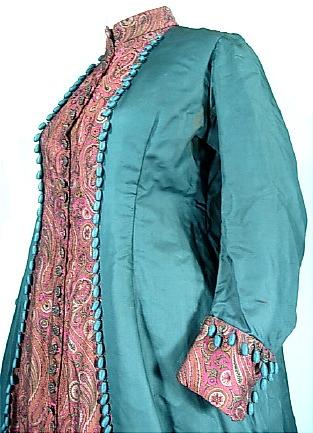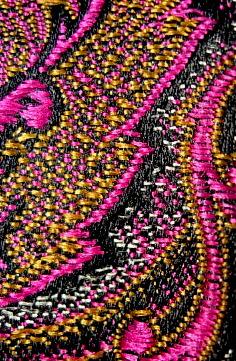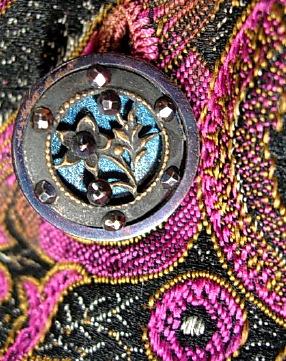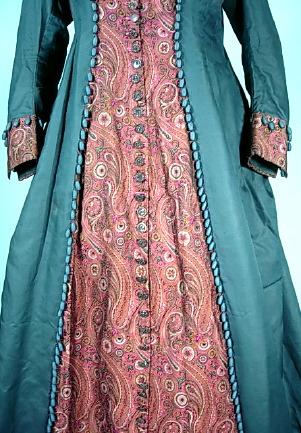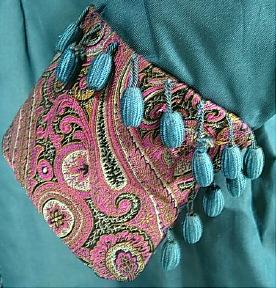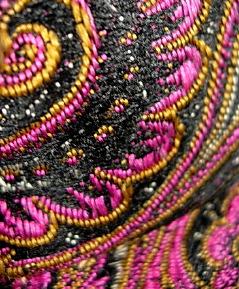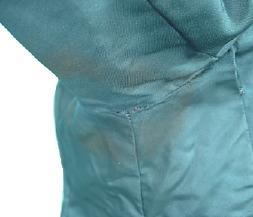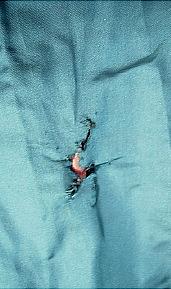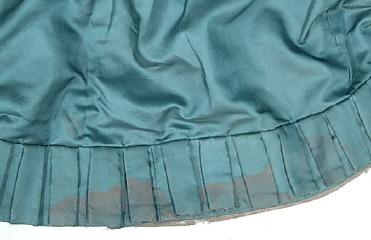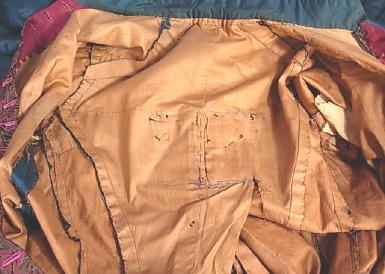 #9712 - c. 1880's Teal Silk Dressing Gown, Wrapper or Robe d'Chambre with Intricate Petti-Embroidery Paisley, Fabulous Passementerie Dangles and Watteau Trained Back!! Museum Quality! I love getting items from family when the provenance is SO wrong! It's funny! Luckily some family members understand the old "telephone" game where you tell someone a short story and "pass it down"... and the story ends up totally different at the end of a short line of people. Imagine how messed up family stories can get over 100+ years! However, some family members will NOT listen! It's amazing! They show me a 1950's dress and tell me their Grandmother wore it in 1920! And when I tell them that's likely impossible, they tell me I'm wrong. Oh well... I find it humorous! :) Anyway.. the family story for this gown was: "A pre-1900 evening gown that was worn by my great grandmother to an Inaugural Ball." However this same woman told me that her dad had a 3" scar on his forehead "from the war." It wasn't until I she was in her 40's that she found out it was from a neighbor kid who hit him with a 2 x 4! See... I LOVE this stuff! :) Anyway.. the dressing gown or home gown (possibly even maternity gown) is an absolute beauty! It is a beautiful dark teal green heavy silk with fabulous watteau back and museum quality petti-embroidered paisley trim! You HAVE to look at the paisley very closely to even notice that it's embroidered! Awesome! The dozens of passementerie dangles seem to be everywhere, even on the cuffs! Even the 40 steel cut buttons down front are lovely (one missing middle). Unfortunately there are some problems. the underarm staining, minor dark spots, and "mud" spot on the train are forgiveable, but there is a pinwheel shape tear at the back of the lower gown that will need repair to look nearly perfect (see photo). Measures: 38" bust, 13.5" across back, 55" long from shoulder to hem in front, 64" long in back. At my 5'2" it touches the ground in front. This gown belongs in a museum for the paisley and unique-designed upper watteau back! (Sorry I didn't press this gown better!!!! I was too lazy. Bad Deborah!).

SOLD - but on display in Museum Category for Research/Study