Antique & Vintage Dress Gallery
www.antiquedress.com
19 IMAGES: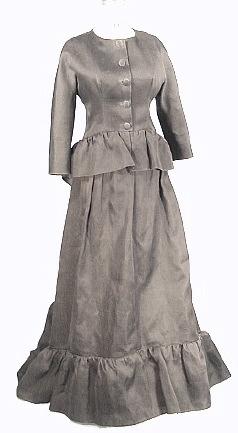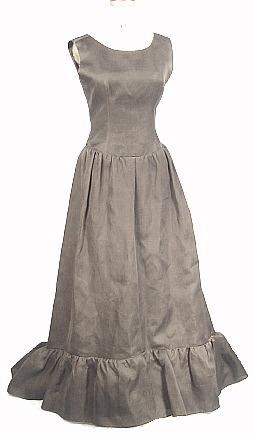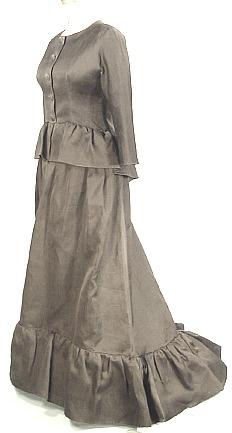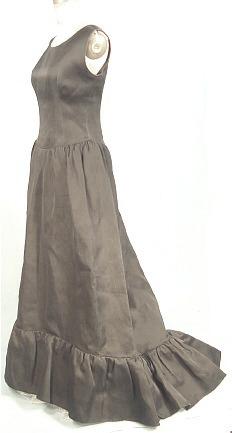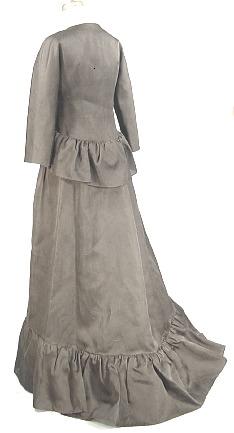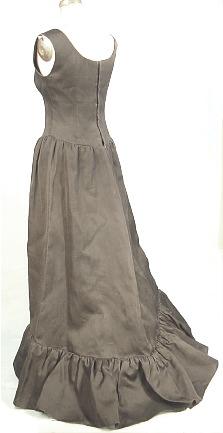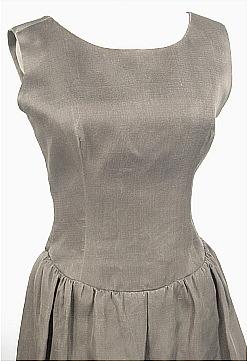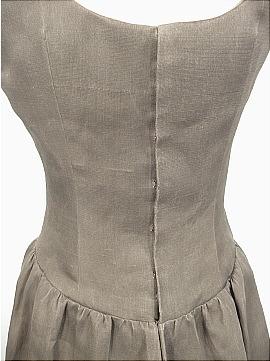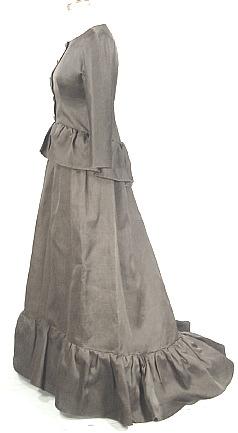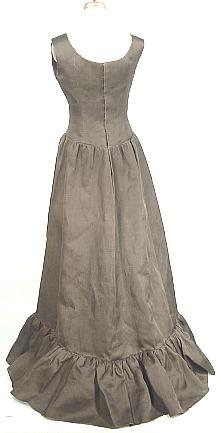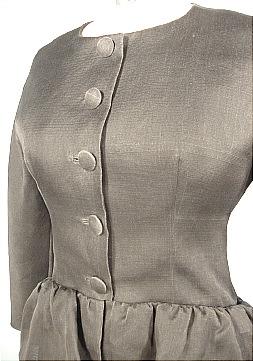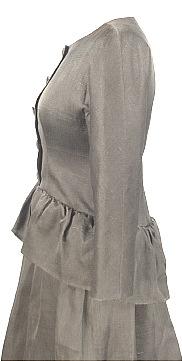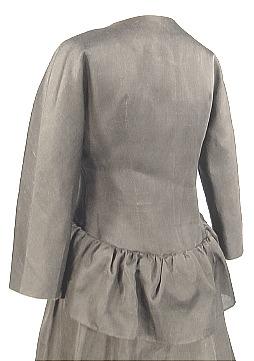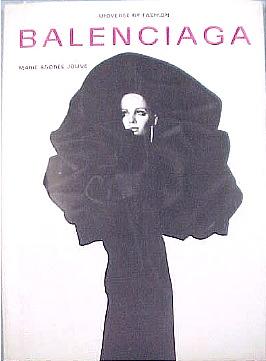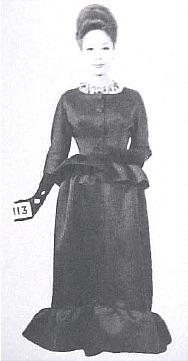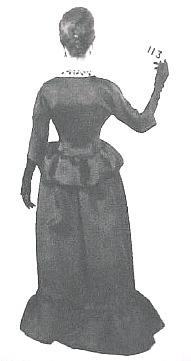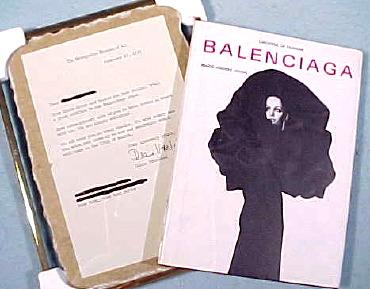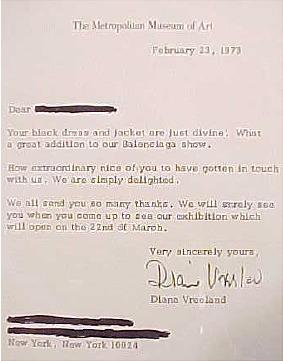 #9311 - c. 1962 BALENCIAGA Slightly Trained Black Silk Gazar 2-piece Evening Gown with Impeccable Museum Credentials! From the amazing Cristbal Balenciaga, this gown is #113 on the runway from the Spring 1962 collection. Label: "Balenciaga/10 Ave. George V/Paris" (with stamped label #81016 under). The history (provenance) of this particular gown includes a personally signed letter from the legendary Diana Vreeland (editor of Vogue) on Metropolitan Museum of Art, New York letterhead (upon leaving Vogue in 1971, she became consultant to the Costume Institute of this museum) thanking the owner of this gown for allowing the museum to display it during their March, 1973 Balenciaga Retrospective. Also comes with a Balenciaga book which includes photos of this gown. The gown was also photographed for Harper's Bazaar in the July 1962 issue with the caption reading "Dense Black - vividly Spanish in Balenciaga's long-sleeved dinner costume of silk gazar." This particular gown was sold at Doyle's auction house, NY in May 2001, then made the rounds through a few hands, and finally back to me... and hopefully, eventually, back to a museum. The floor length sleeveless dress with rounded neckline, dropped waist, the lower skirt sewn with deep Spanish style flounce, slightly trained at back, the jacket is similarly flounced at hem, dipping low and flaring out at back. Very good condition, as there is a conservator's repair of the flounce on the skirt.. no other issues to report. Just back from special cleaners. An important, historic gown with top credentials and provenance.
SOLD - but on display in Museum Category for Research/Display
[Back]