Antique & Vintage Dress Gallery
www.antiquedress.com
13 IMAGES: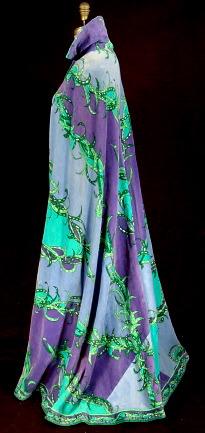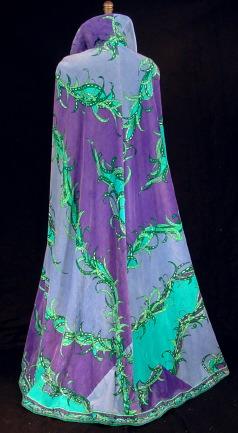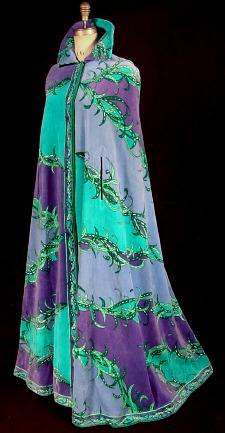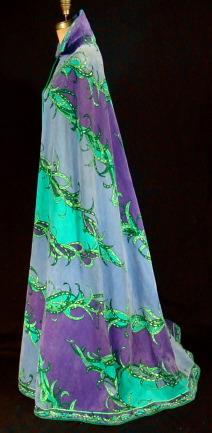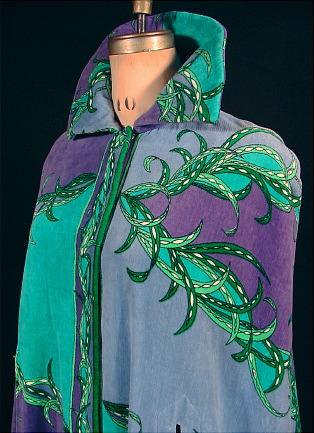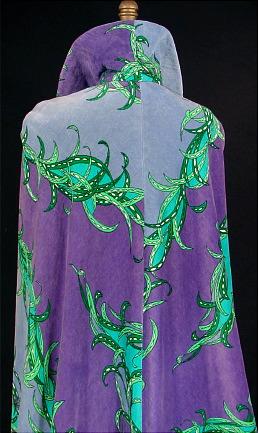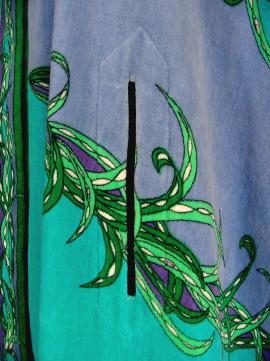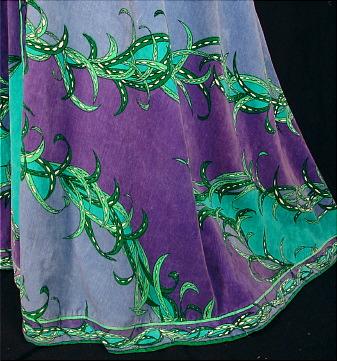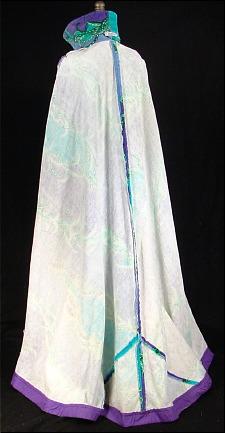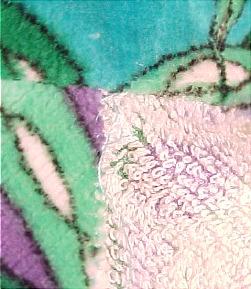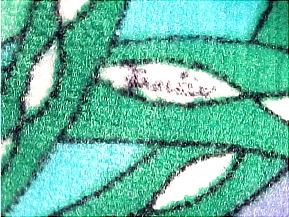 #9276 - c. 1968 Rare EMILIO PUCCI Long Terry Cotton Velour Cape! From the Estate of Isabel McLaughlin, Daughter and Heir to the McLaughlin Motor Car Company (Precursor of General Motors of Canada)! Heir to the McLaughlin Motor Car Company (Precursor of General Motors of Canada), Isabel was an artist for most of her 99-year life. She had a distinctive artistic style, based on strong design and the use of bold colors. Her love of the natural world dominated much of her work: leaves and trees, rock, feathers, fish and shells were favorite subjects. Her work is in The National Gallery, The Art Gallery of Ontario, many other galleries and private collections. Isabel was an outstanding benefactor of the arts and established The Isabel McLaughlin Gallery whose collection is comprised of over 3,600 works of art! Obviously a woman like this would buy only the best, and would only wear clothing of great design! I dare you to say otherwise about this amazing and rare long Emilio Pucci terry cotton velour cape. The best turquoise, purple and blues. The best Pucci design. Excellent condition, with just a tiny, tiny tear at the top of one of the arm openings, and if I'm pushed.. I see two extremely light spots on the cape. But it's in amazing condition, really! Brilliant colors! Emilio signature in fabric. Nine snap front. 61" long from back neck to hem. Worthy of becoming the highlight of any Pucci collection. Can easily be worn as an evening cape (doesn't look like terry unless you see the inside!). Comes with written provenance from Toronto dealer who purchased the cape at the 2003 McLaughlin estate auction.
SOLD - but on display in Museum Category for Research/Display
[Back]