Antique & Vintage Dress Gallery
www.antiquedress.com
7 IMAGES: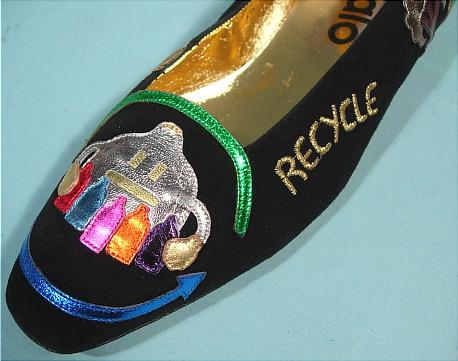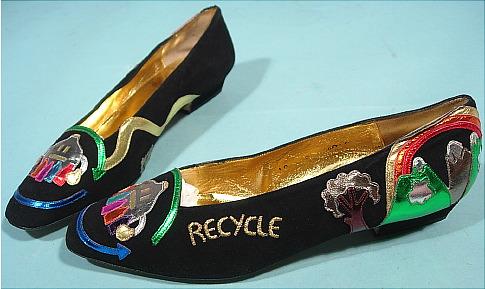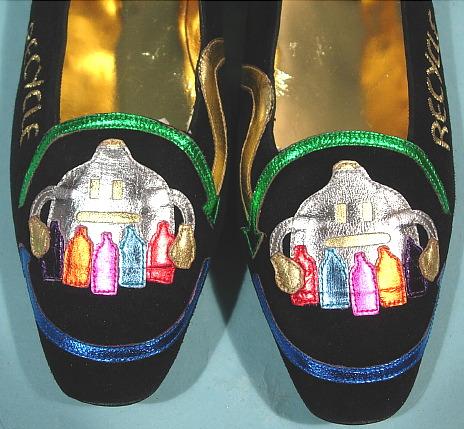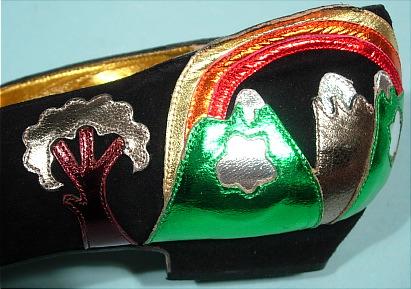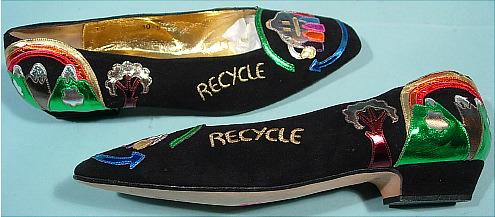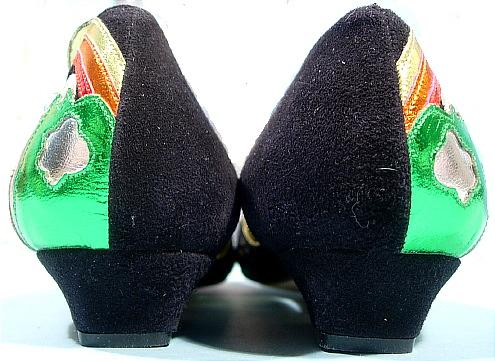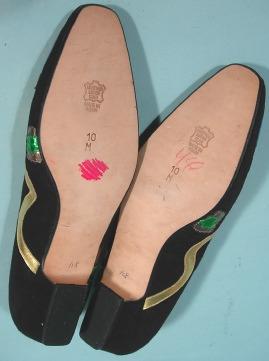 #7223 - c. 1980's ZALO Black Velvet Flats with Metallic Appliques in the Recycle Motif! Love the multicolored metallic leathers!! Bottles, recycle arrows, trees, snow capped mountains, and, of course, a rainbow! Great "whimsical", "novelty" shoes to remind you to toss your trash out responsibly, or just to make you smile when you look down at your feet. Marked 10M, but these tend to run a bit small so best for slightly smaller foot. Excellent condition.
SOLD - but on display in Museum Category for Research/Study
[Back]