Antique & Vintage Dress Gallery
www.antiquedress.com
7 IMAGES: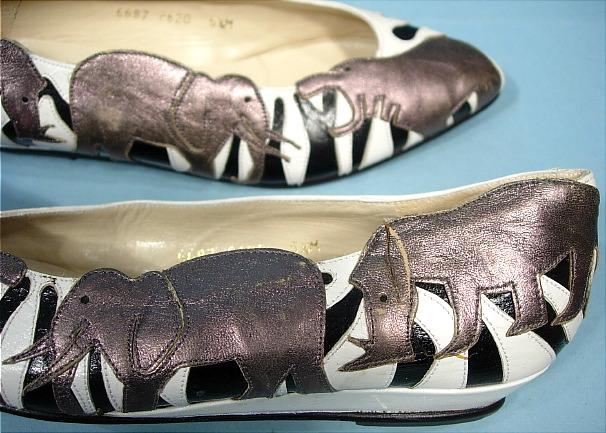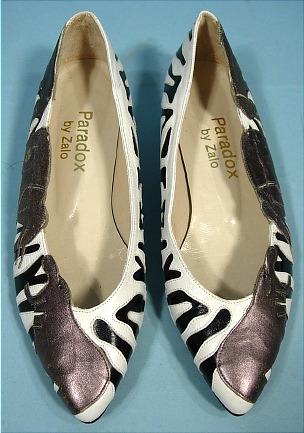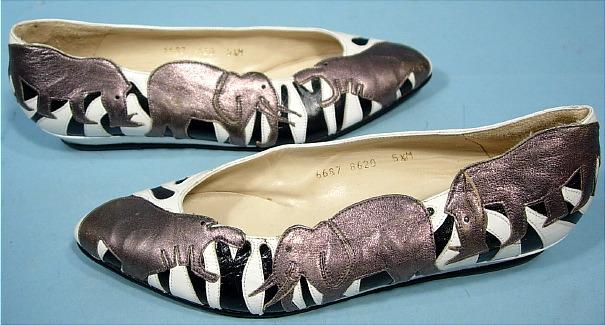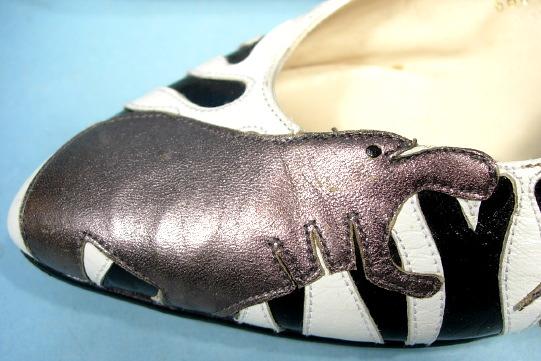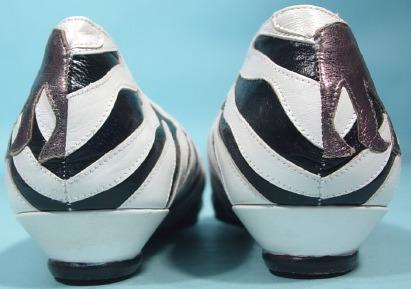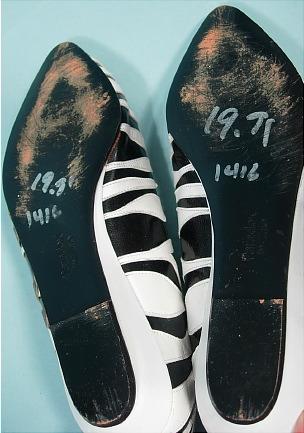 #7219 - c. 1980's PARADOX by ZALO "Safari" Zebra Flats with Leather Hippo, Elephant, and Rhinoceros! Are you planning a trip on safari? Or are you like me, and the closest your going to get it at the local zoo? Great look nearly flat leather shoes. White leather with black zebra stripes and then grey animals roaming on each foot on one side. Excellent condition. when worn... just a bit misshapen without a foot or stuffing inside. Lots of writing on the black bottom... so just take to the shoe-repair to repaint sole.
SOLD - but on display in Museum Category for Research/Study
[Back]
\