Antique & Vintage Dress Gallery
www.antiquedress.com
11 IMAGES: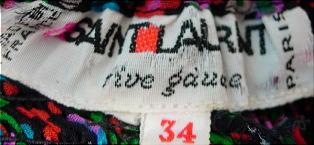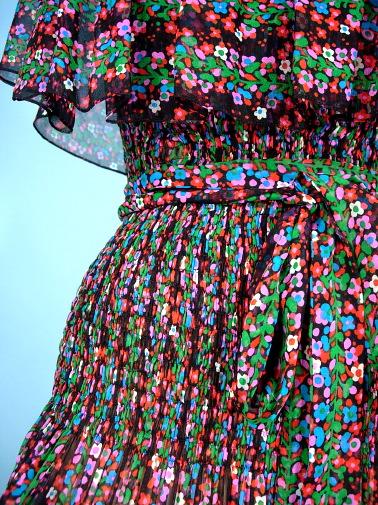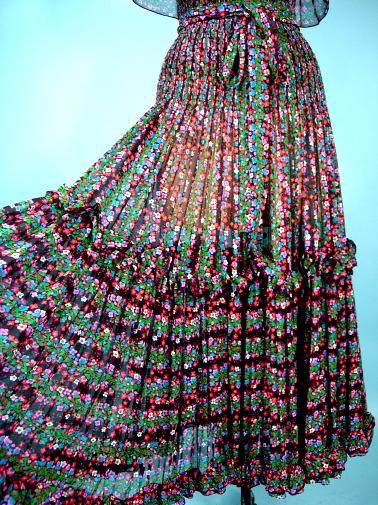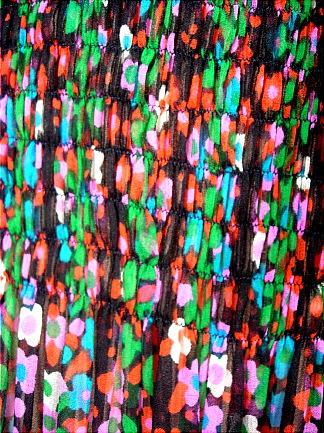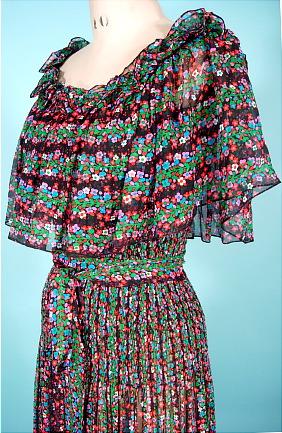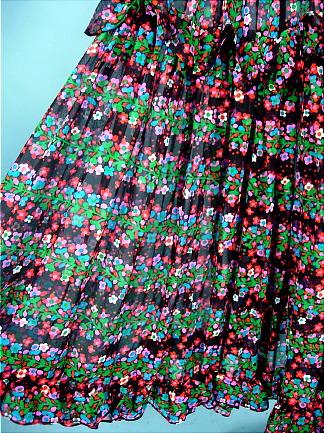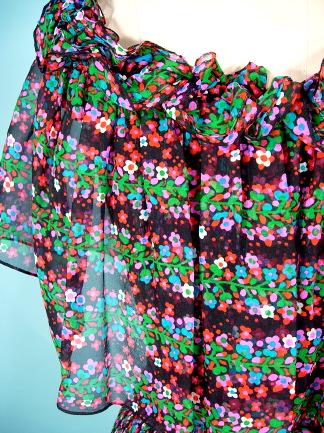 #7058 - c. 1976 YVES SATIN LAURENT, Rive Gauche, Paris Peasant Collection! Printed Silk Chiffon Iconic Dress! Here's the quote from the New York Times Obit for YSL: The "rich peasant" collection of 1976, stirred so much interest that the Paris show was restaged in New York for his American admirers. "The clothes incorporated all my dreams," he said after the show, "all my heroines in the novels, the operas, the paintings. It was my heart — everything I love that I gave to this collection." Just imagine the skirt billowing in the breeze, and the elastic neckline worn off the shoulders for the most romantic look. You too can be a heroine! One of the BEST YSL peasant piece I've ever seen. Floral design in pink, white, blue, red, green and black. Stretch smocking to hip, ruffled open neck with wide over-the-shoulder flounce, double tiered long, full skirt with ruffles, self tie belt. Measures: 32/33+ bust, 26"+ waist, 50" long. Excellent, near mint condition. Marked size 34.
$ 1,485. SOLD