Antique & Vintage Dress Gallery
www.antiquedress.com
17 IMAGES: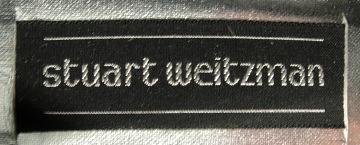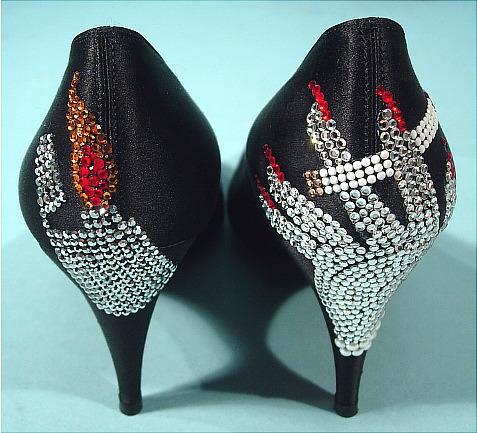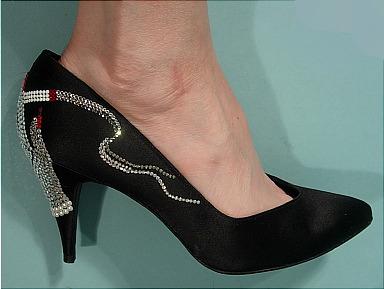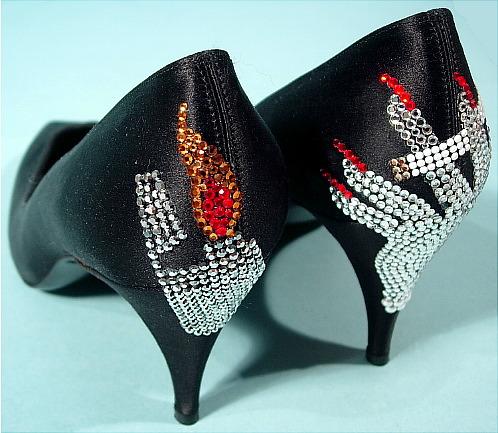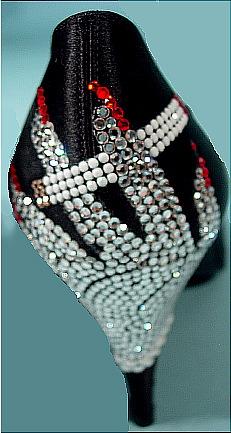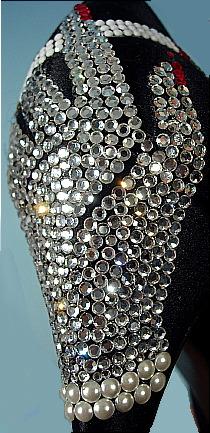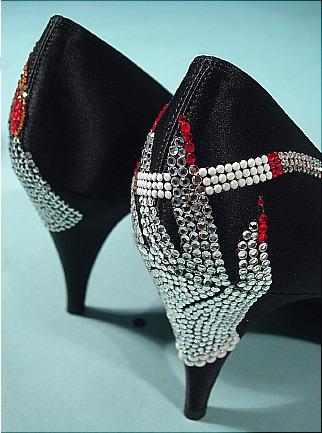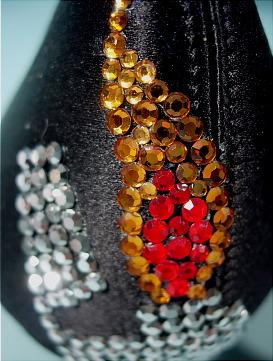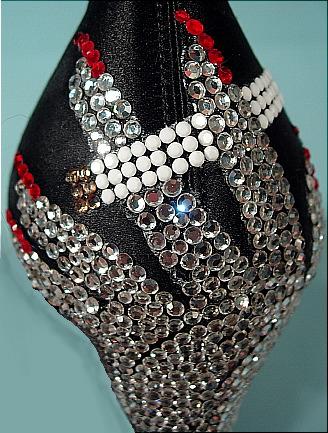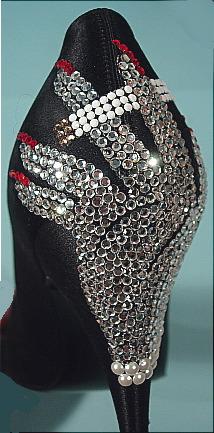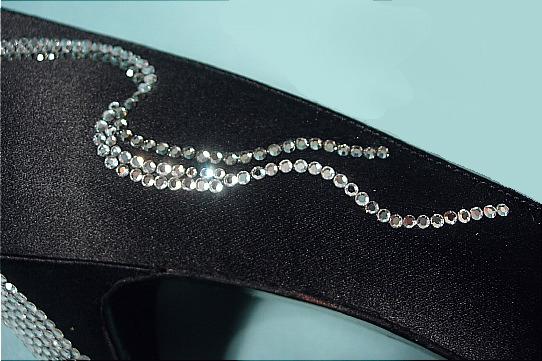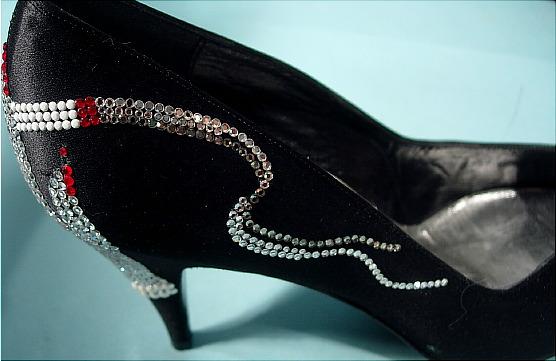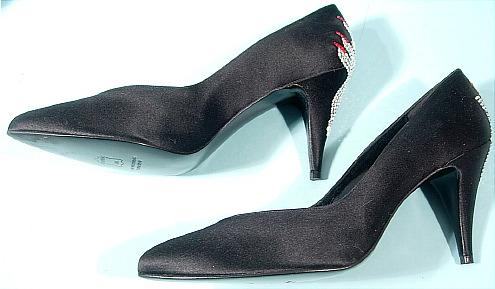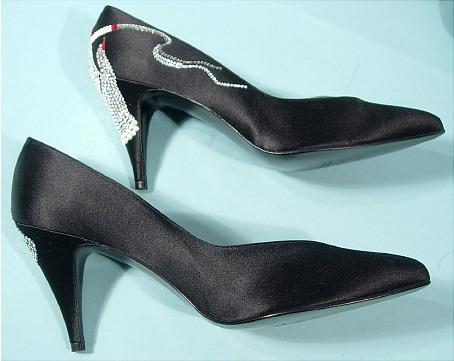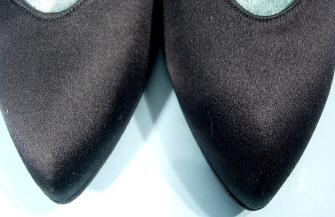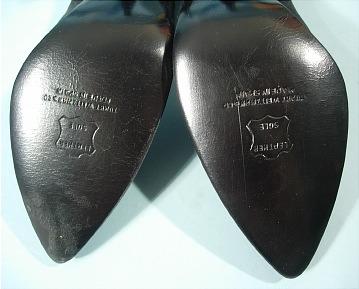 #6839 - c. late 1980's/early 1990's STUART WEITZMAN, Made in Spain Black Satin Heels with Incredible Rhinestone Whimsy Design of Cigarette Lighter, Cigarette in Hand and Smoke! NEVER WORN! I don't often sell "newer" shoes, but every once in a blue moon I find something just so damn exciting that I HAVE to expand my horizons. And I expect you might feel the same way when you see these! From the front, they are just a pair of black satin high heel pumps. So now turn on your heels to walk away and "OH WOW"... the back of the shoes including down the heels are incredible! Flat rhinestones in the design of a cigarette lighter with open red and gold rhinestoned flame on the back of one shoe, and the other shoe has a rhinestoned hand with blood red rhinestone fingernails, holding a pearl cigarette and wearing a pearl bracelet!!! And to finish the look... the side of the hand shoe has rhinestoned "smoke" !!! Stunning! Oh, and Stuart Weitzman? Well , today he is known as "Shoemaker to the Stars" with many celebrities such as Angelina Jolie, Eva Longoria and Kate Winslet wearing his shoes for their red carpet entrances. There is even a special collection for Oscar night! You have to wonder if perhaps these were part of that special collection! Mint condition as they were never worn. Would be at least $500 new!
SOLD - but on display in Museum Category for Research/Study
[Back]