Antique & Vintage Dress Gallery
www.antiquedress.com
20 IMAGES: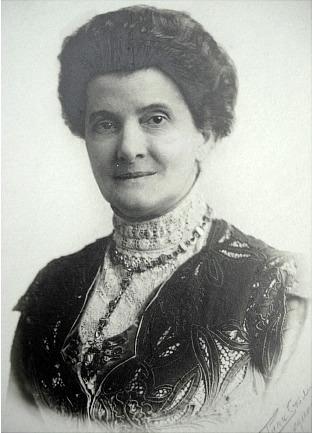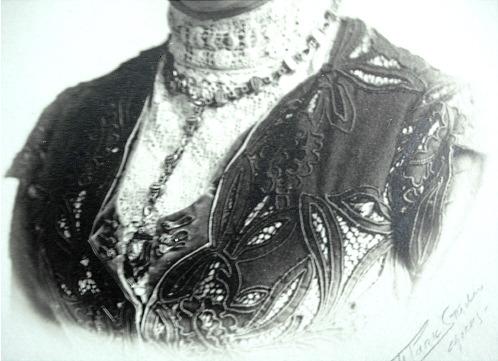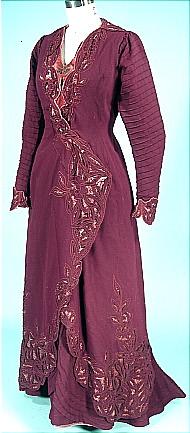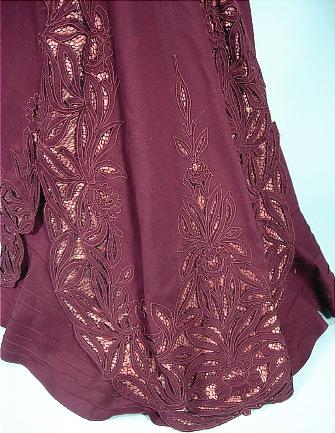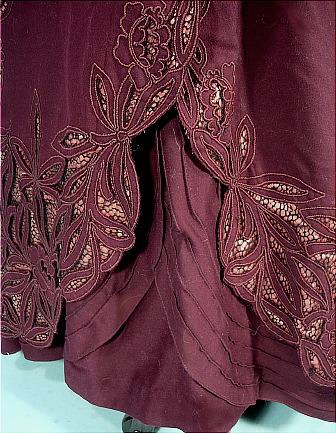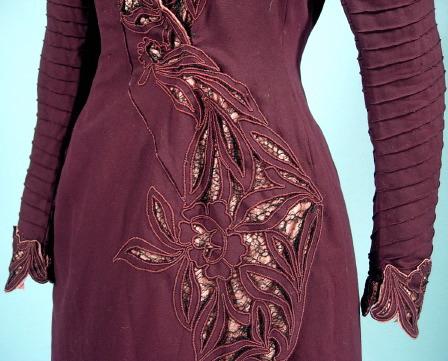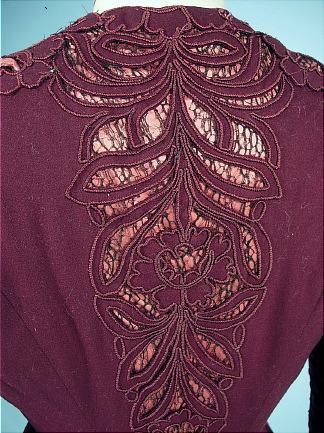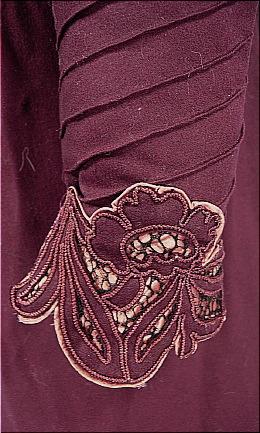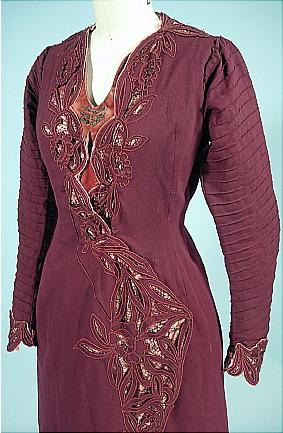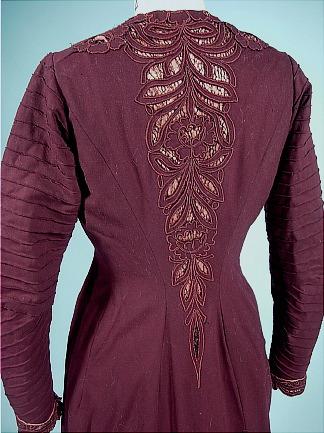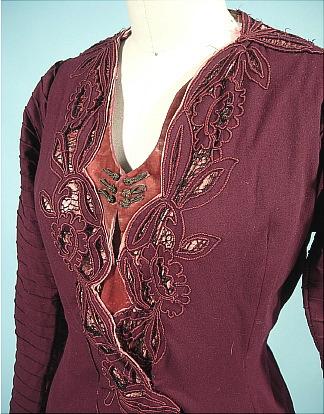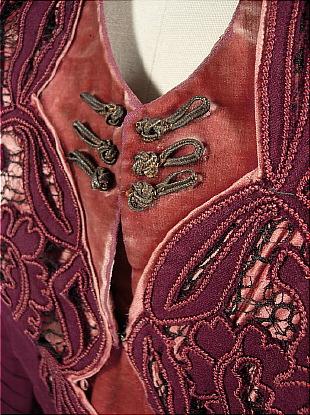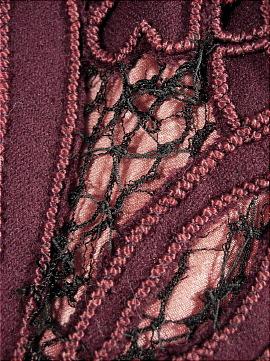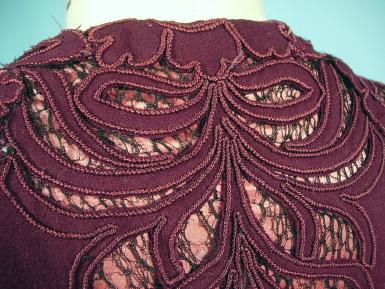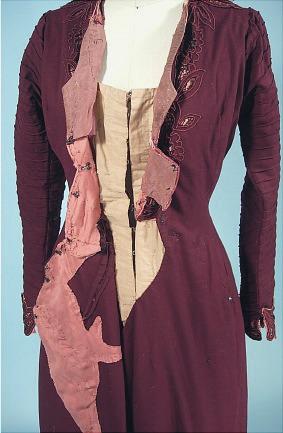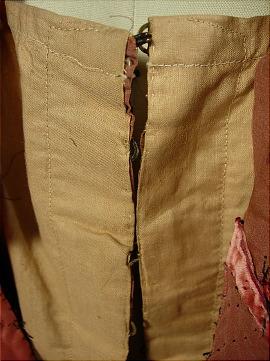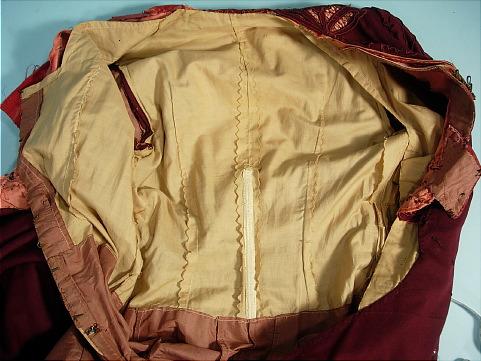 #6682 - c. 1908-1909 Dark Burgundy Wool and Coral Satin Cutwork Trained Afternoon Gown with photo of the Original Owner, Ione Fischer of Palo, Illinois! I just love finding these gowns with the photos of the original owners wearing them!!! It usually means it was their favorite gown... and no surprise for this gown to be Ione's favorite. I got this piece from someone who knew of Ione and told me she was an artist who painted in watercolors and pastels. This gown is a cutwork masterpiece of dark burgundy wool over a coral satin with black spiderweb lace overlay in a princess wrap shape. The sleeves are beautifully tailored with 3-d horizontal "pleating". The cutwork design travels down the front, at cuffs, hemline and back. At the mid-bodice, there is a bit of deep rose velvet with tiny metallic frogs (tarnished). The hemline at front is exquisitely designed with the matching "pleated" underskirt. The condition is quite good, but not excellent/mint. The taffeta lining is splitting (often the case) at the skirt and sleeves (again, lining only!). The cotton inner bodice is fine. The black lace inserts over the coral satin cutwork have leg breaks here and there which can fairly easily be repaired with some black thread and some patience. Amazingly the moths have stayed away from this gown!! The few tiny pinholes are really only found holding the gown up to the light. The only other thing to note is that in the photo, you will see that Ione is wearing a high lace collar dicky (and necklace). Neither items are included, but the original photo "cabinet card" with original Chicago photography studio envelope IS included! Measures: 34" bust, up to 28.5" waist, 54" long from shoulder to hem in front, 60" long in back.
SOLD - but on display in Museum Category for Research/Display
[Back]