Antique & Vintage Dress Gallery
www.antiquedress.com
10 IMAGES: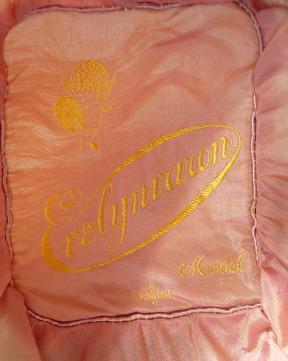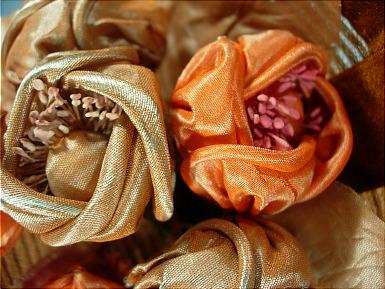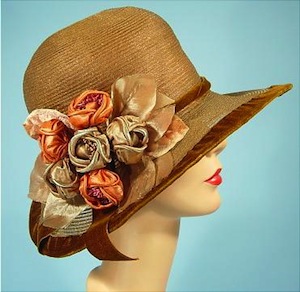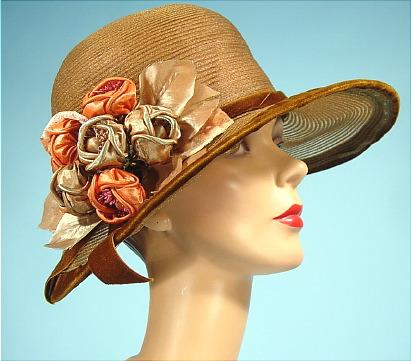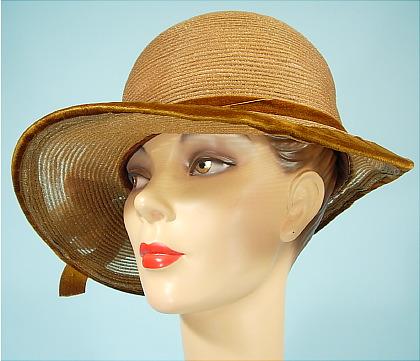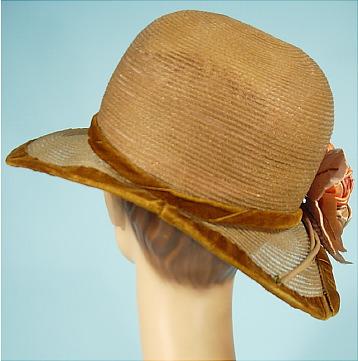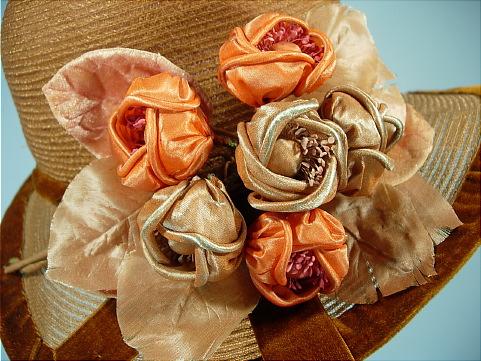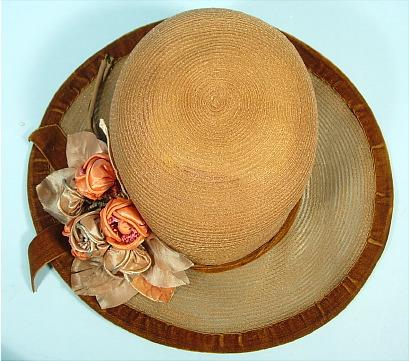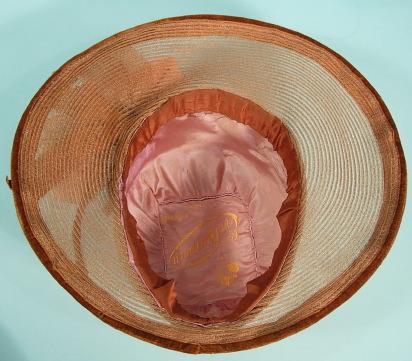 #6575 - c. 1925 EVELYN VARON, Paris Afternoon Hat of Chestnut Brown Horsehair and Light Brown Velvet Edging Trimmed in Flowers of Shot Silk! One of those great wide brimmed hats from the 1920s that you have been waiting for! Especially for those of you who love the earthtones. For me it's all about those extraordinary bouquet of flowers at the side... these are created from orange and golden (nearly lame look) rolled flowers with velvet and silk leaves. Killer! The hat itself is a chestnut brown horsehair in excellent condition. The hat is lined in thin silk with some short tears, but the label is pristine inside the crown. NOTE: This is the original Paris label before Evelyn Varon went international which, of course, makes this even more rare! Will fit a normal sized head of 22", and just slightly larger as it's not tight on my normal head... and could have been for a cloche... so it might have just been the hat of choice for that woman who didn't yet bob her hair... so there is a bit of extra room to stuff the hair inside.
SOLD - but on display in Museum Category for Research/Display
[Back]