Antique & Vintage Dress Gallery
www.antiquedress.com
16 IMAGES: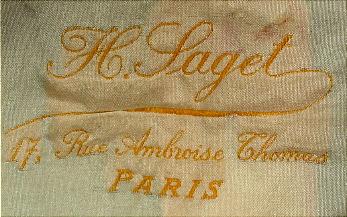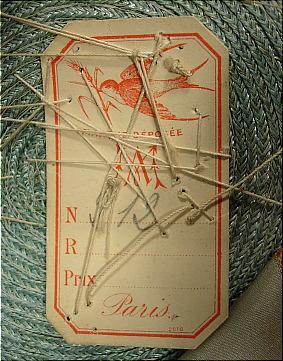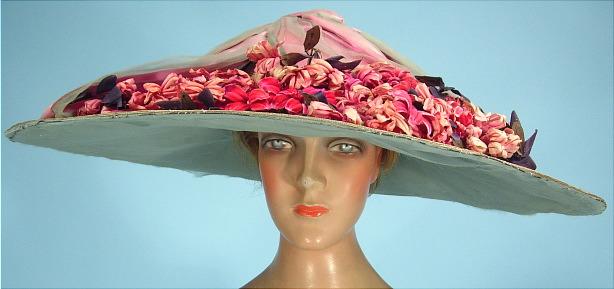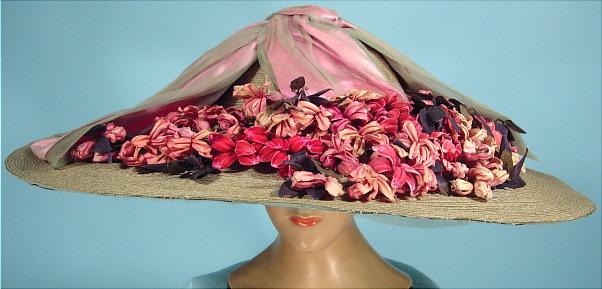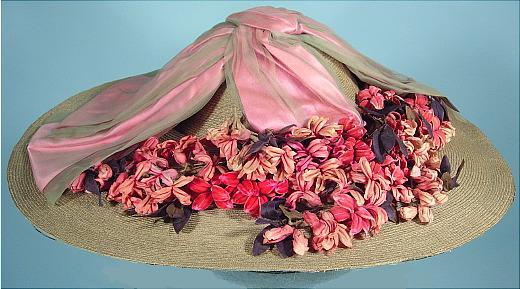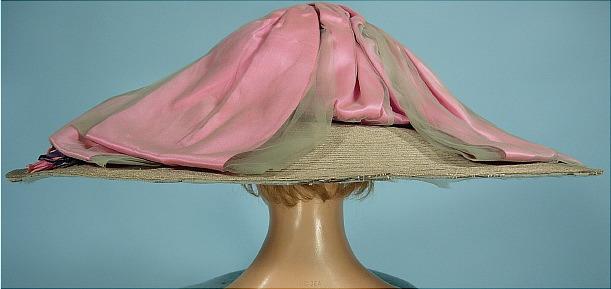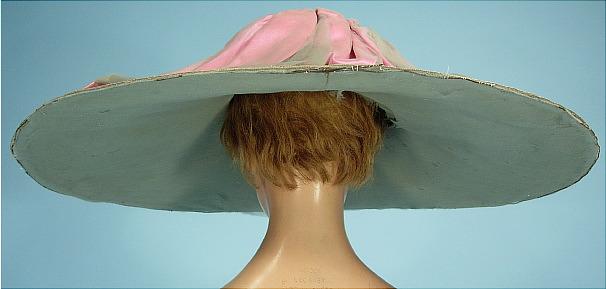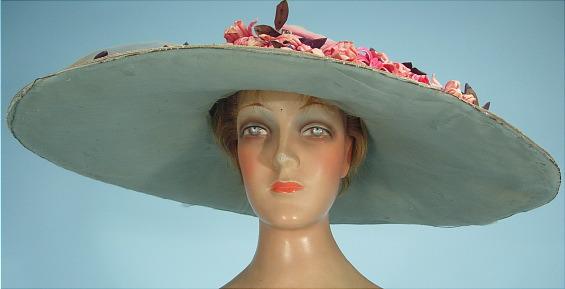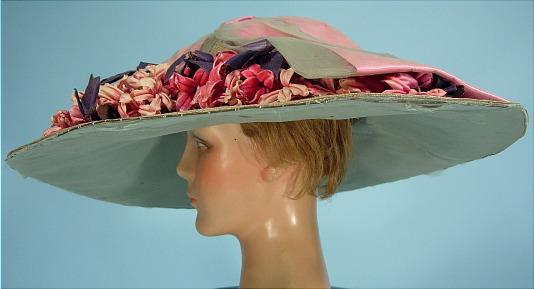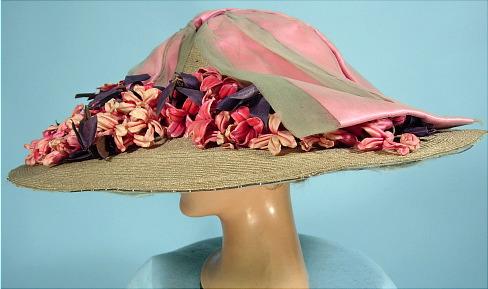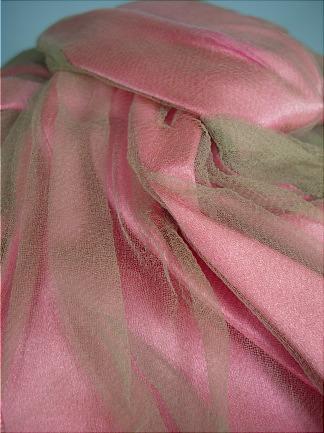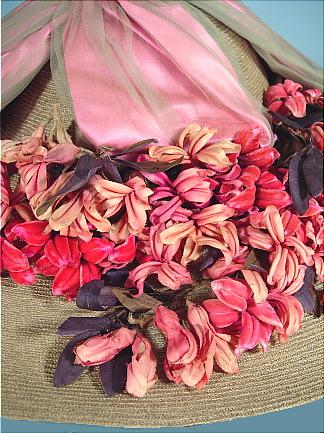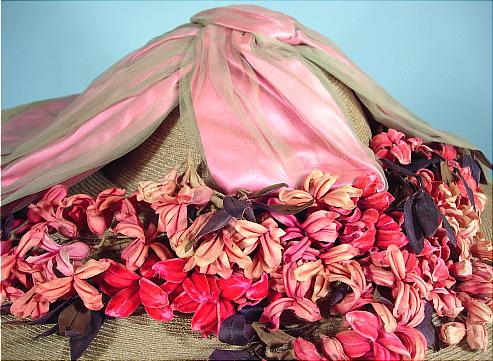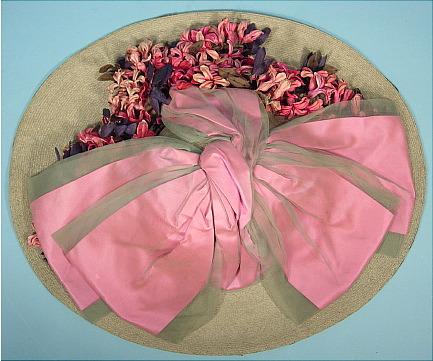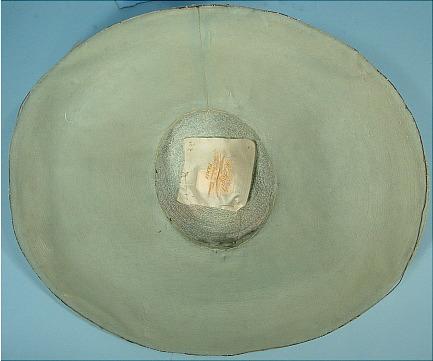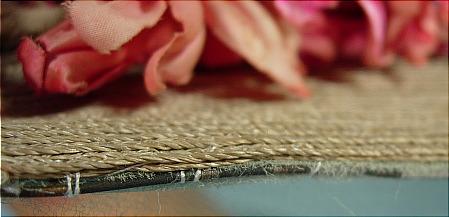 #6574 - c. 1912 RARE H. SAGET, Paris Blush Sage Green Straw Massive Hat with Flowers and Bow! It's rare enough to find one of these incredibly oversized hats from 1910-1912. Even more rare to find one with Paris label!! Saget was one of the leading Parisian hat makers of the era... and no surprise when you see just how beautiful this hat is! The huge base is a rarely found lightly colored blush sage green straw (!) trimmed with all shades of pink and rose velvet and silk hyacinth-type blooms. The crown is covered with an enormous bow of bright pink ribbon wrapped in sage green gauze. The underside of brim is covered in a light blue silk gauze. The condition is very good.. not perfect. There is a bit of wear around the very edge of the brim and the double layered silk gauze under brim has some wear on one of the layers, and the silk that would have covered the interior of the crown is missing. However, this allows you to see the sewn on Parisian label! The Saget silk label is attached over this! Even with the few minor issues, it's a killer hat. It's rare to find ANY original gauze still existing, so you have to consider it a plus rather than a minus! Measures: 23.5" wide x 19". WOW!
SOLD - but on display in Museum Category for Research/Display
[Back]