Antique & Vintage Dress Gallery
www.antiquedress.com
8 IMAGES: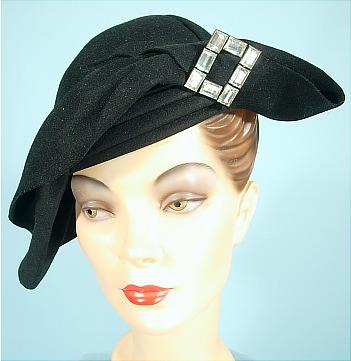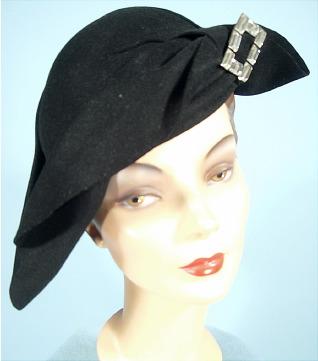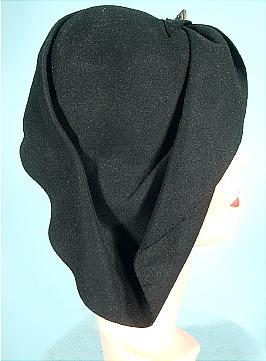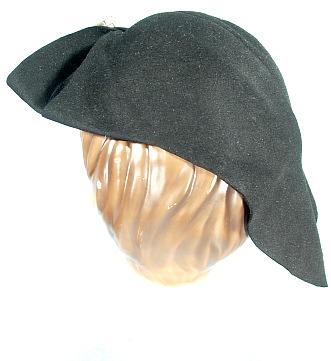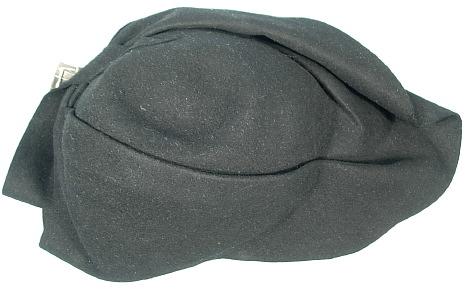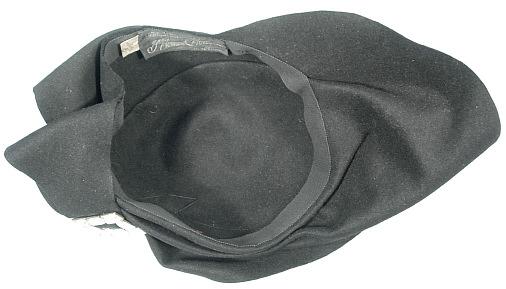 #6550 - c. 1932 G. HOWARD HODGE Black Felt Hat with Large Rhinestone Ornament! Black felt at its most dramatic. Looks like it was just folded in an asymmetrical and haphazard manner, but wow.... what developed was a sophisticated, striking, fashionable hat... oh, with a large open rectangle with oversized rectangular rhinestones! And just so you know... G. Howard Hodge was one of those high-end labels where just about every hat I see is unique, fabulously made and wonderful!
SOLD - but on display in Museum Category for Research/Display
[Back]