Antique & Vintage Dress Gallery
www.antiquedress.com
8 IMAGES: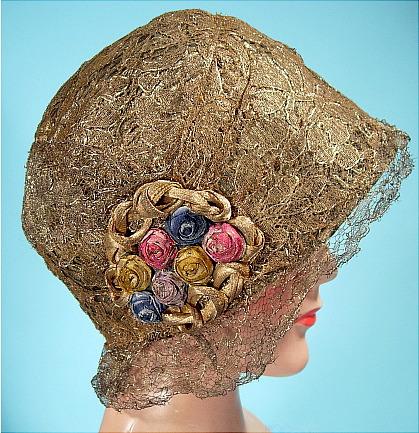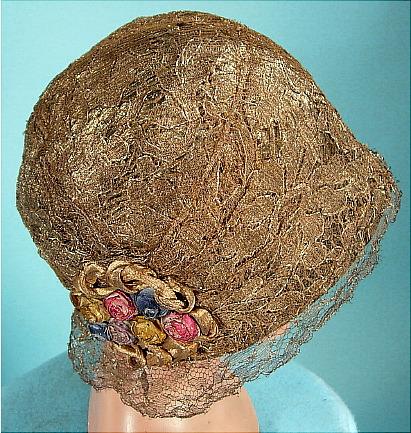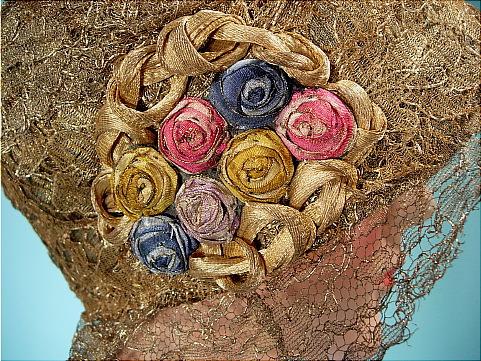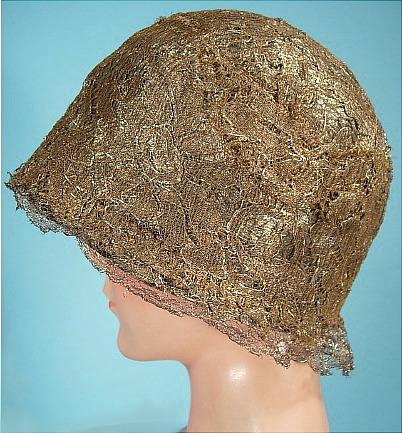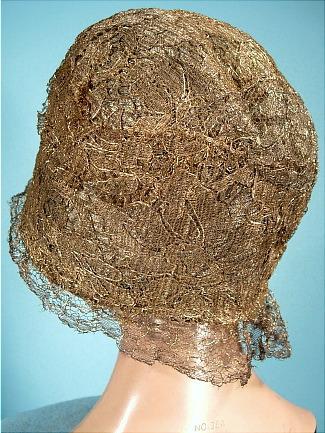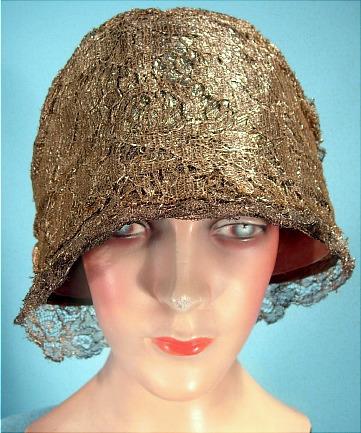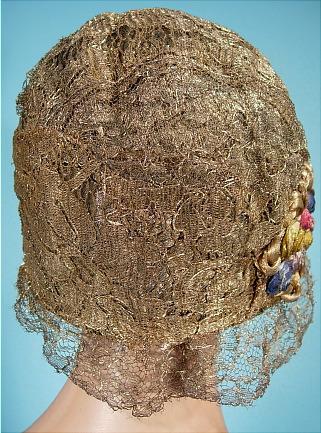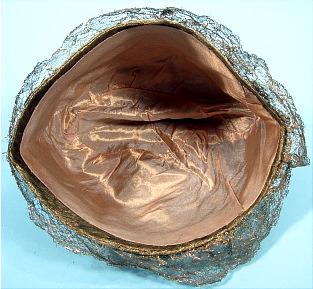 #6534 - c. 1920's Burnished Gold Lame Lace Flapper Cloche with Floral Decoration! I get many requests from my customers for fancy flapper headpieces, hats and cloches. And since I used to collect them myself, I certainly understand the fascination... though I can't put it into words. Well wait... yes I can... "Flapperitis"! This cloche will fit a normal 22" size head without giving you the flapper headache. Enchanting burnished gold lame lace all over with extra at the edges to give frilliness to offset the helmet shape. The decoration at the one side is the highlight. Same gold lame twisted round gold, pink, blue, light green and lavender lame flowers!! Cloche is fully lined. Near Mint condition!
SOLD - but on display in Museum Category for Research/Display
[Back]