Antique & Vintage Dress Gallery
www.antiquedress.com
11 IMAGES: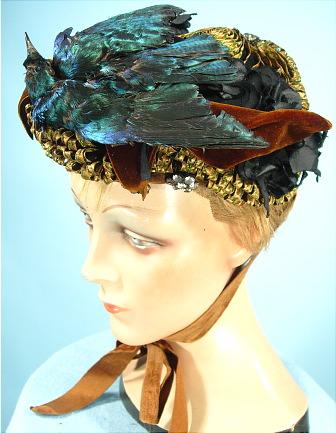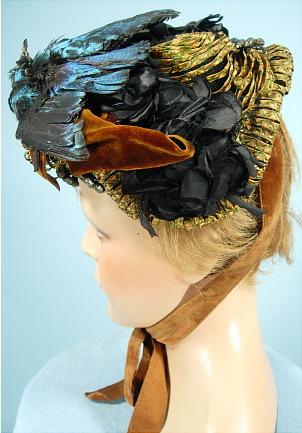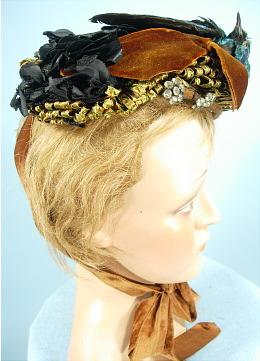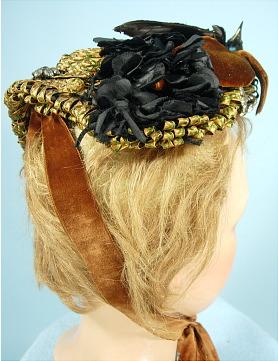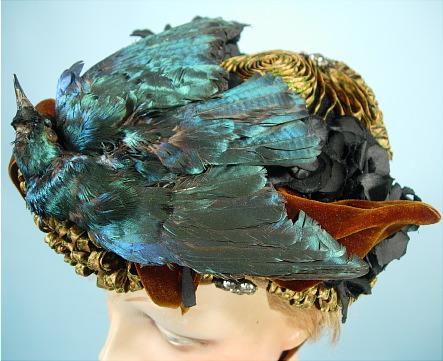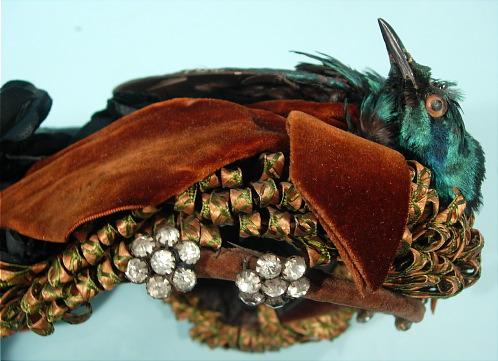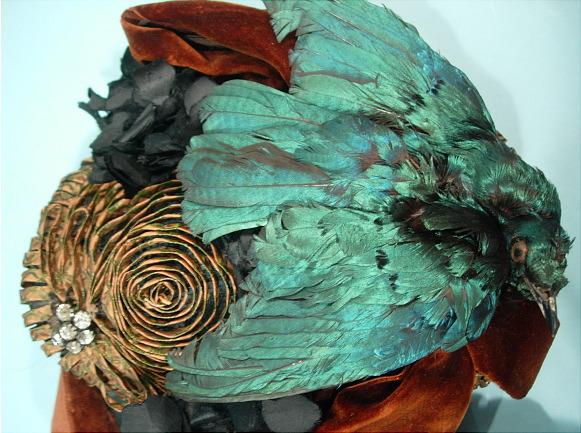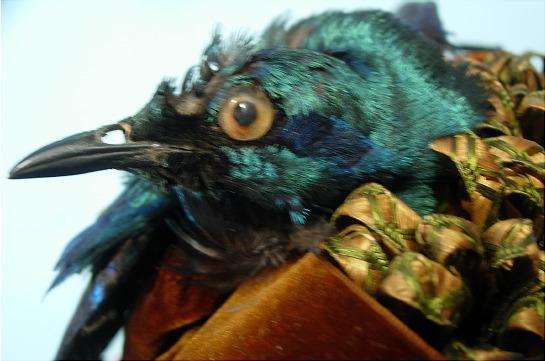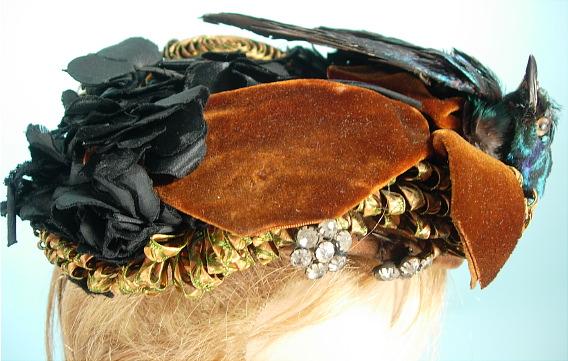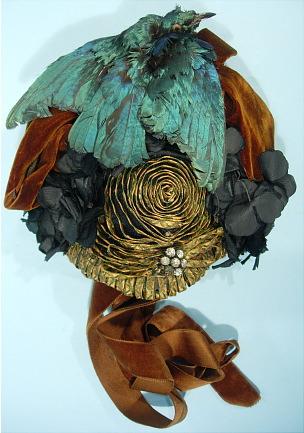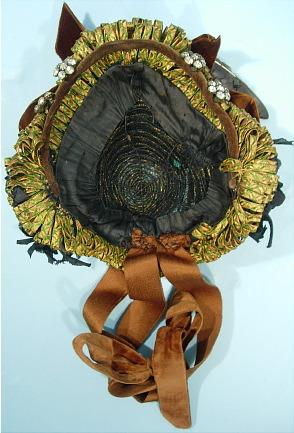 #6467 - c. 1894 RARE Fancy Bonnet of Green and Bronze Straw Trimmed with Rhinestone Clusters and Iridescent Preserved Blue Starling Bird! First off, my apologies to those of you who are upset by the full bird on this hat. But as with furs... my job is to sell history of fashion - not to make political statements. For the rest of you, you will be thrilled by the beauty of this fancy two-toned straw hat in interesting coiled and looped design. Trimmed with brown velvet, rhinestone clusters, black silk flowers and, of course, the large iridescent starling at front. Light brown velvet ties. Meant to be worn on top of the head, so size isn't an issue. Excellent condition with minor wear to the head of the bird.
$ 1,145. SOLD