Antique & Vintage Dress Gallery
www.antiquedress.com
16 IMAGES: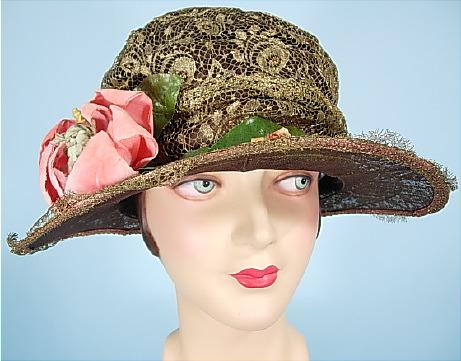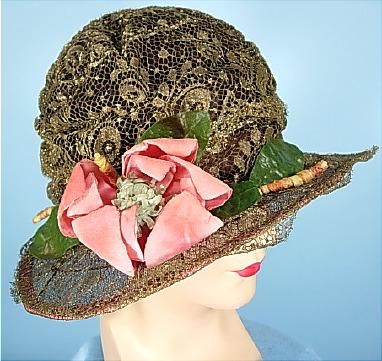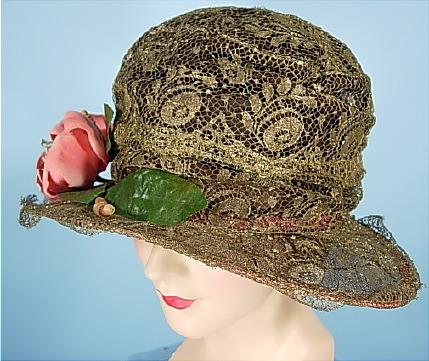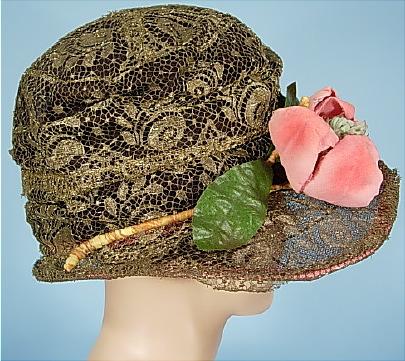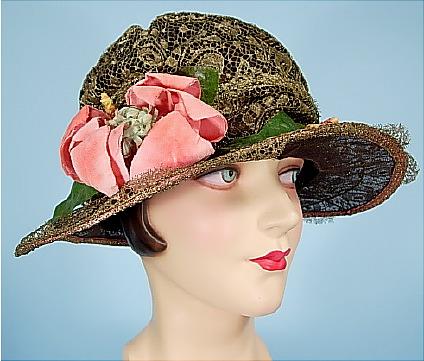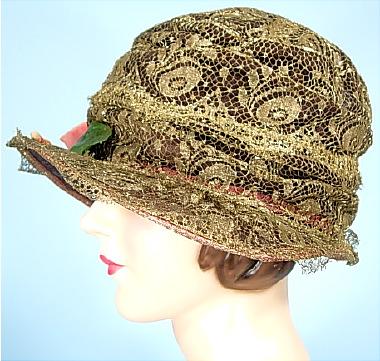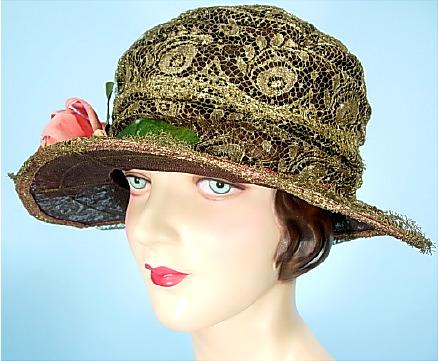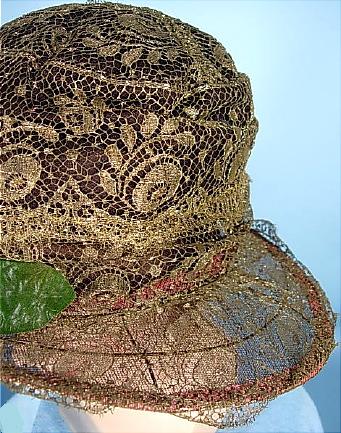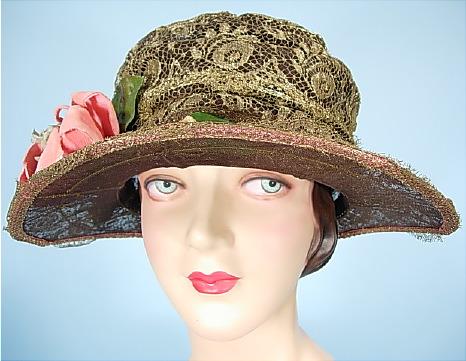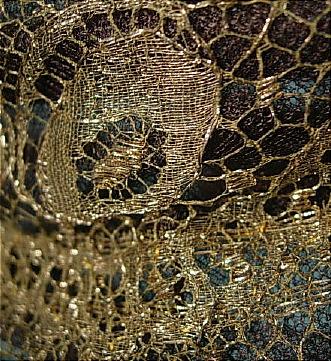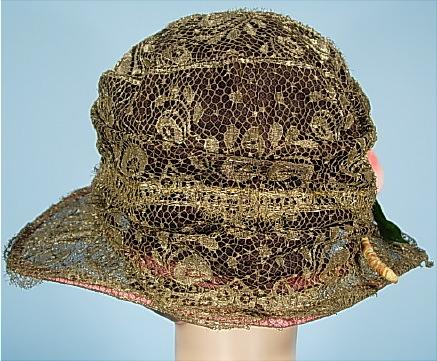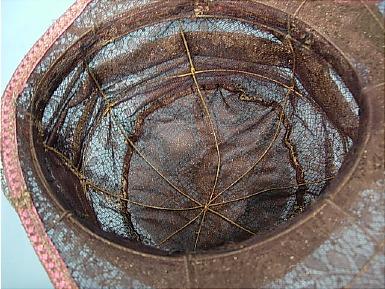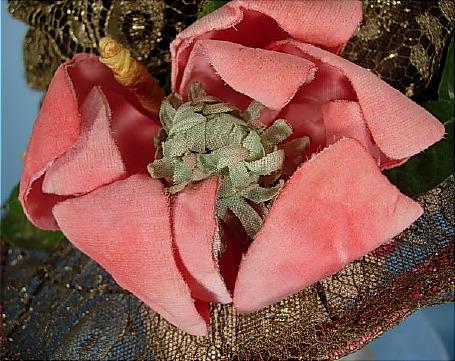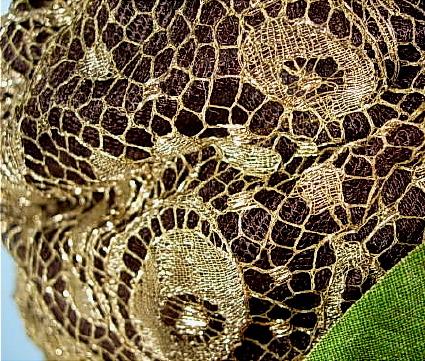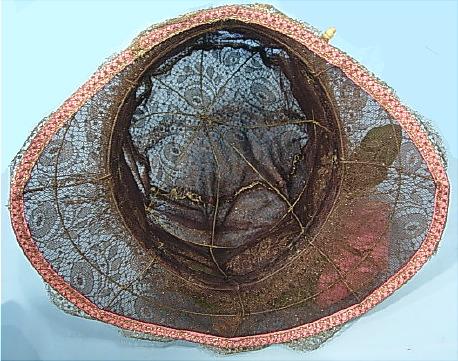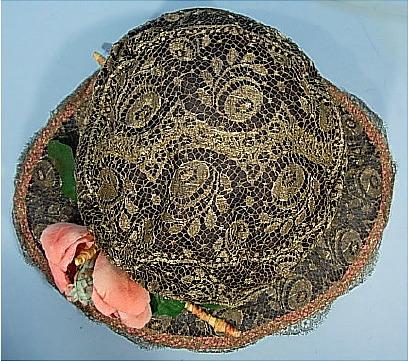 #6402 - c. 1924 Glorious Gold Lame Lace Wired Cloche! This is one of the hats that came to me from part of a museum collection of hats. Now, I've seen a lot of vintage hats in my life, so it takes a lot of "wow" me, but since I'm a sucker for gold lame anyway, this one did the trick! Heavily wired to keep it's shape and totally covered in gold lame (the OLD great gold bullion lame!) lace and ornamented with one single large pink velvet flower to match the brim edge. Like I say... "wow"! Can be worn on a slightly larger than normal 22" head, or you'll need a lot of hair!. Measures: 13.5" x 11" x 8" high. Excellent, near mint condition!
SOLD - but on display in Museum Category for Research/Display
[Back]