Antique & Vintage Dress Gallery
www.antiquedress.com
13 IMAGES: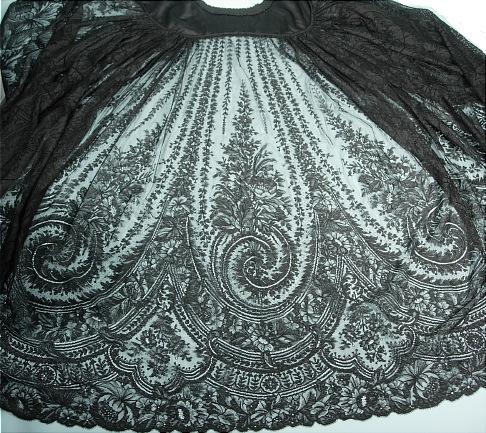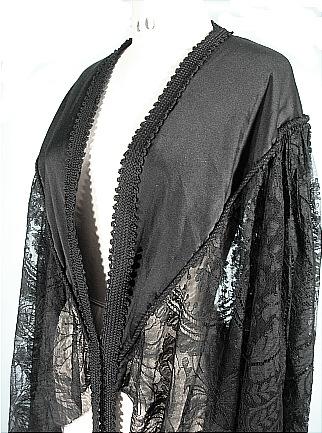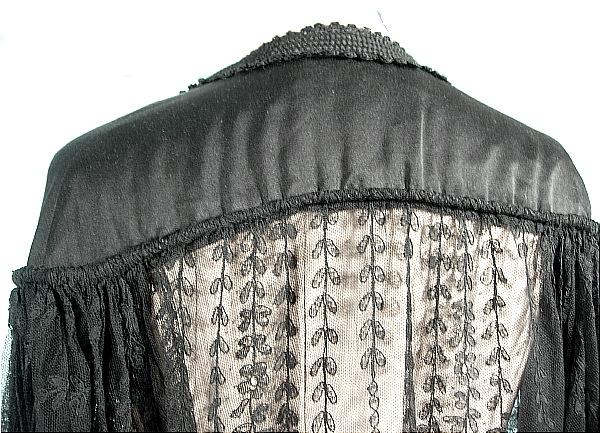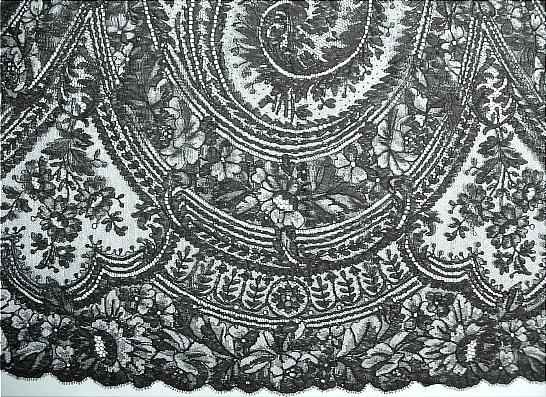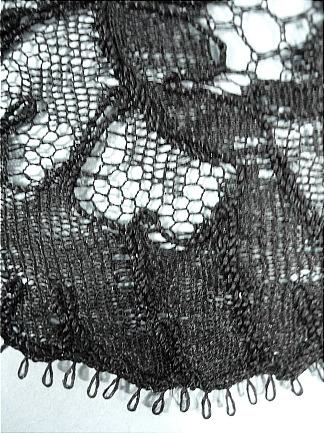 #6376 - c. 1919-1922 RARE REVILLE, London Black Chantilly Lace Cape! Reville was a well-known London court dressmaker fashion house who operated under several names during their span of business between 1905-1945. Founded by William Wallace Terry (who took the professional name of Reville), and Sarah Rossiter, who ran the biz. In 1910, the company as appointed Court Dressmaker to Queen Mary and the following year they created the Queen's coronation robe. In 1912 Terry bought out Rossiter and in 1919 changed the name of the company to Reville, Ltd. At some point, prior to the 1928, the company name was again changed to Reville-Terry. They specialized in formal gowns and tailored clothes for Royalty (including Queen Maud of Norway) and the aristocracy. Near Mint Condition black Chantilly lace cape which is solid silk at the shoulders, upper back and front front ending in very long silk tassels. The rest is just a superb lace design (see photos) fairly simple at the top and getting more elaborate below. I really can't find anything wrong with it! Amazing! Museum Quality and Condition!
SOLD - but on display in Museum Category for Research/Display
[Back]