Antique & Vintage Dress Gallery
www.antiquedress.com
17 IMAGES:






Rhinestone Pin added to show how pretty that might look... doesn't come with it!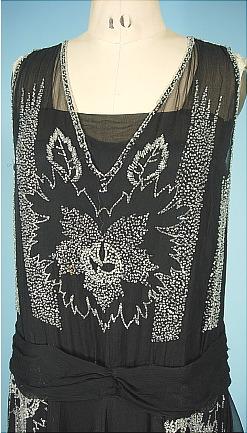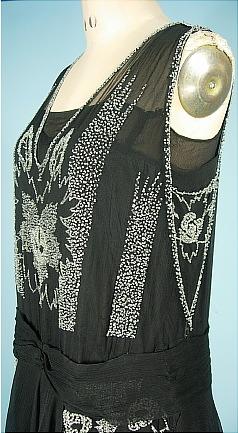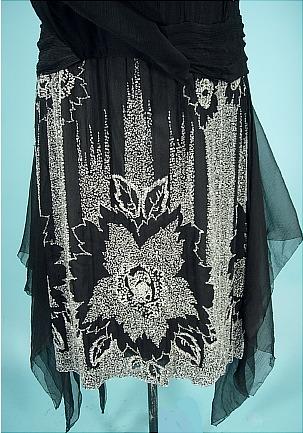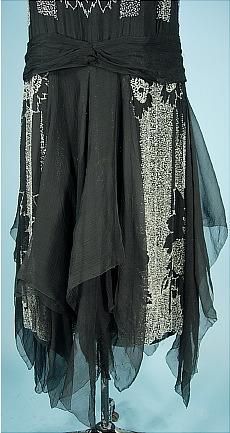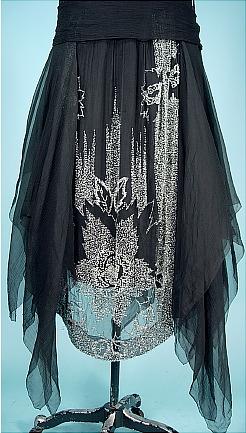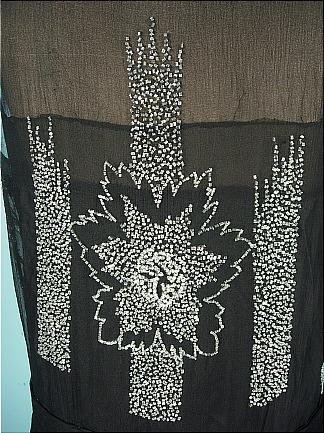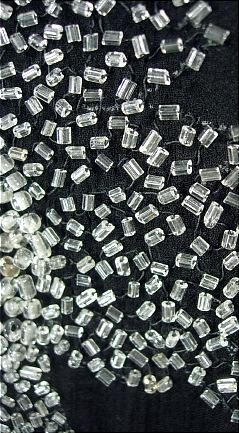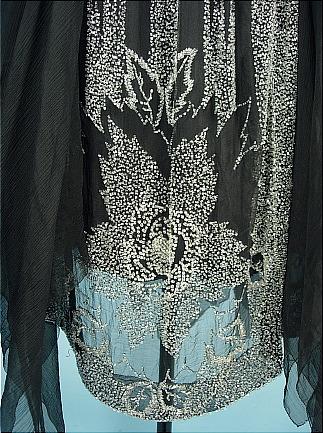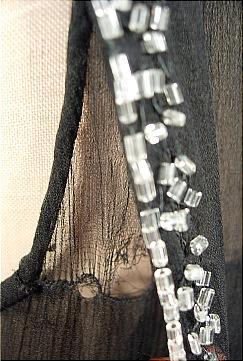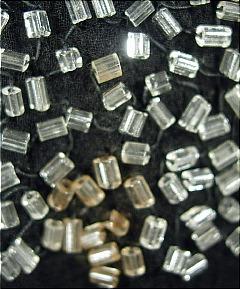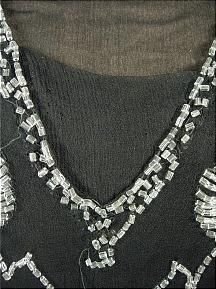 #6320 - c. 1920's Black Deco Beaded Flapper Dress with Chiffon Scarves! I guess I should first explain the photos at the left... the dress is currently as you see it on the left. There are three black chiffon scarves that fall from the wide chiffon waistband... one in front as you see, and two on the sides. As these scarves are quite wide, they cover much of the totally and wonderfully beaded skirt! So... (oh god, I can't believe I'm saying this) ... I might suggest that you remove the scarf at the front so you can see the full beauty of this dress. Just a suggestion, even though I hate to tell anyone to redesign a antique dress! Eek!! So I just wrapped that scarf up for the second photo, and you can decide what you want to do. Just don't tell me! "LA-LA-LA-LA" (chanted outloud with fingers stuck in my ears). Great dress either way! Black silk crepe chiffon with clear beading in fabulously dense deco pattern in front, back and sides. The back of the dress is slightly longer than the front with a gentle dip. Excellent, Near Mint condition with the most minor issues, otherwise you would think you went back in time and bought this dress new!! There are just a tiny few beads missing, about 6 beads that have darkened, and one very minor pull on the underslip at the upper back (easy easy fix! - see last three photos). Goes on over the head and has the original black slip is attached under. Measures: 35/36" bust, up to 37" waist, up to 43" hips, 44-49" long from shoulder to hem.
SOLD - but on display in Museum Category for Research/Display
[Back]