Antique & Vintage Dress Gallery
www.antiquedress.com
12 IMAGES: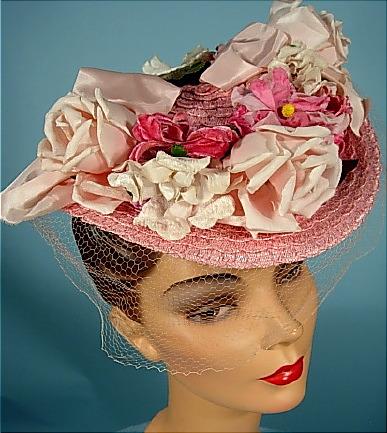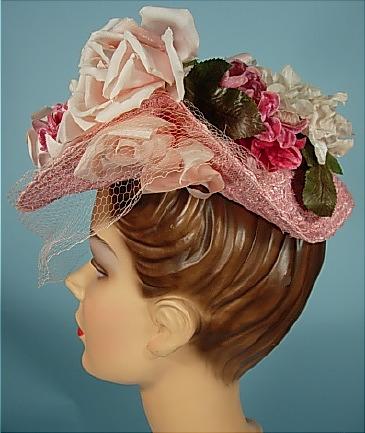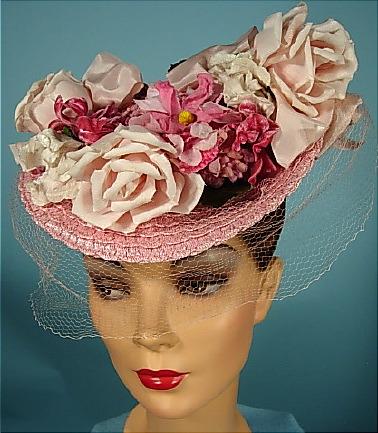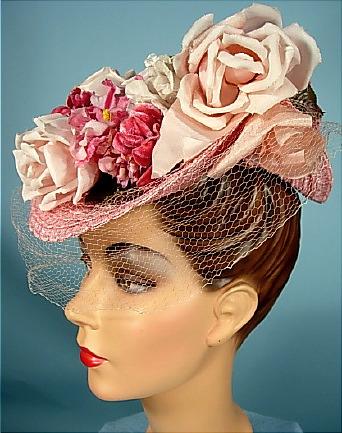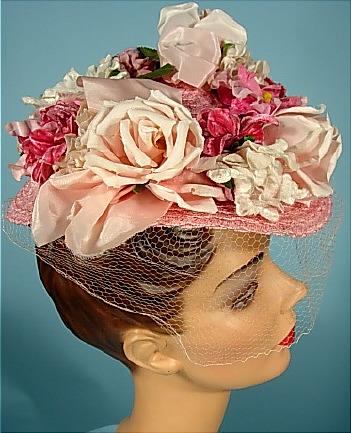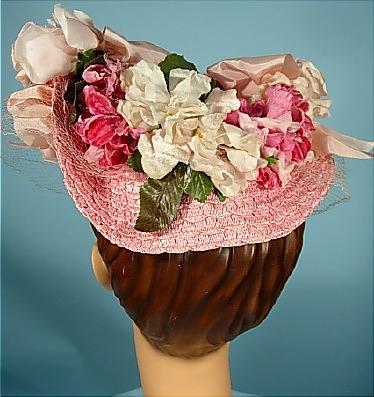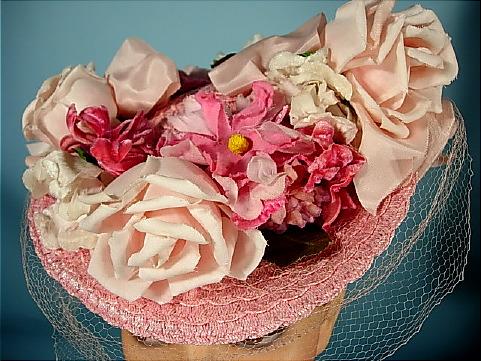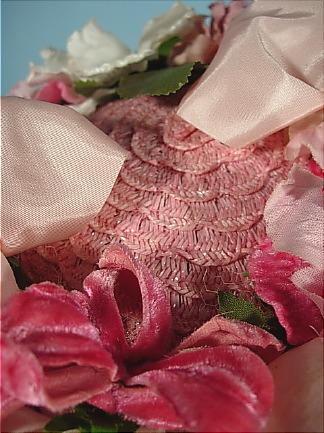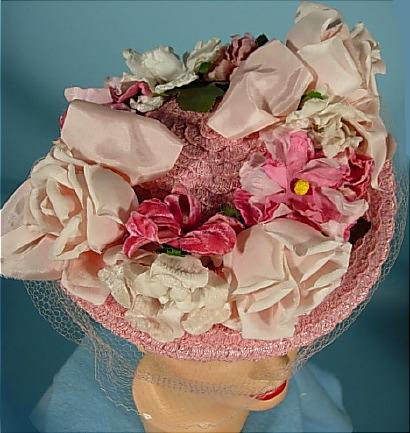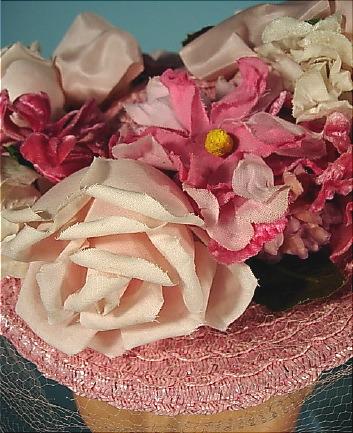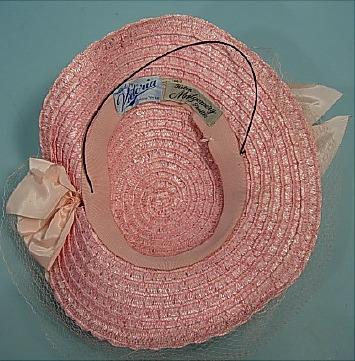 #6301 - c. 1947 VICTORIA, New York Candy Pink Straw "Doll Hat" Teaming with Silk Flowers! RARE GREAT COLOR! You are going to have to pry this hat from my fingers! I will sell it kicking and screaming. You may get a "howler" from me, so I'm warning you now! :) If you still want to go ahead and love it as much as I do, then.... I guess..... you've earned it. Very girly! Candy pink straw in a molded "doll" shape (to be worn tipped over your forehead) and full of silk flowers and velvet ribbon... both on top and underneath! Has the original pink netting at front. The flowers are slightly wilted, but not bad. A professional steaming should perk it up if you can. I like it the way it is. Excellent condition otherwise.
SOLD - but on display in Museum Category for Research/Display
[Back]