Antique & Vintage Dress Gallery
www.antiquedress.com
13 IMAGES: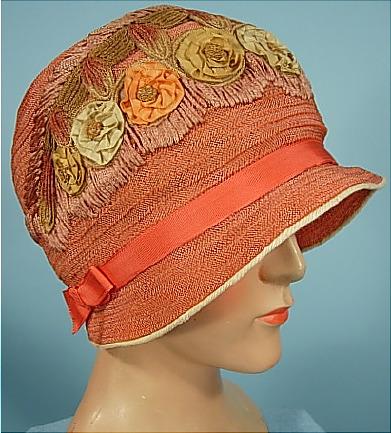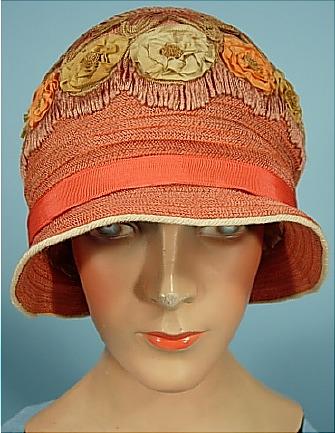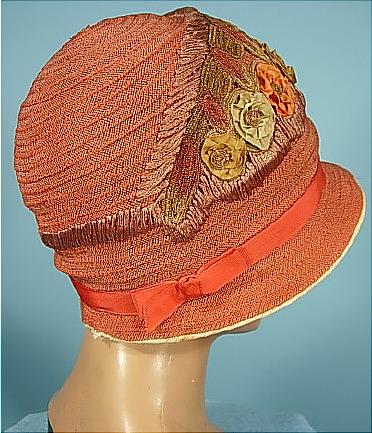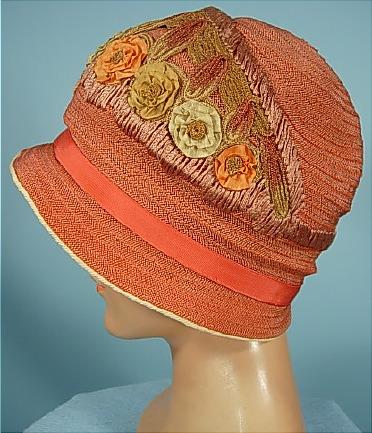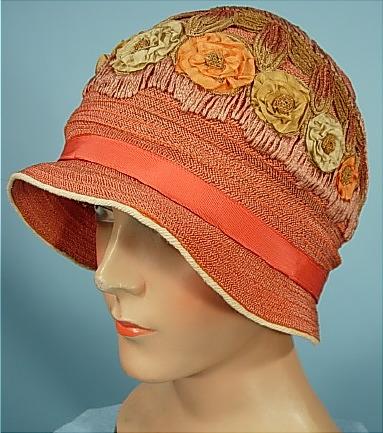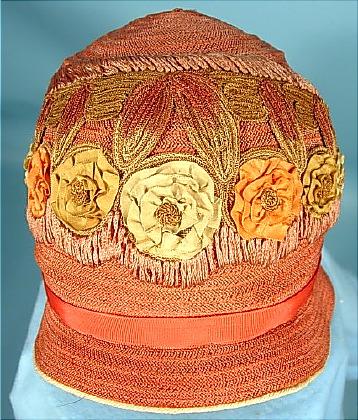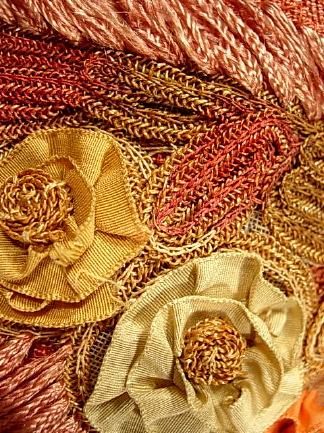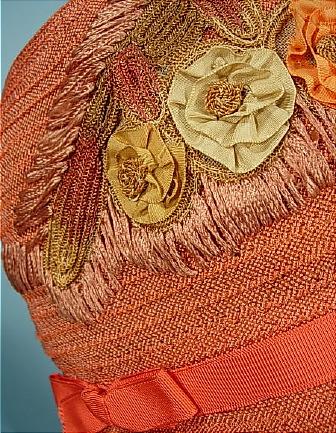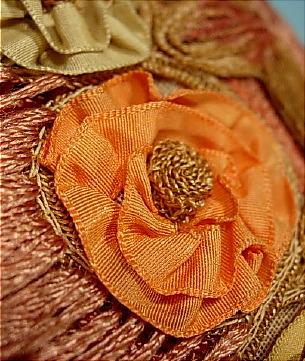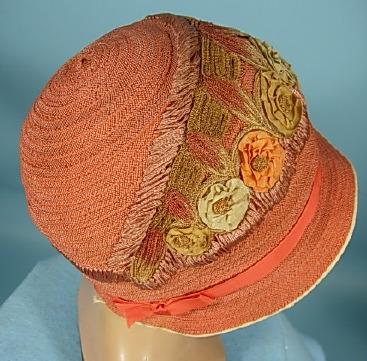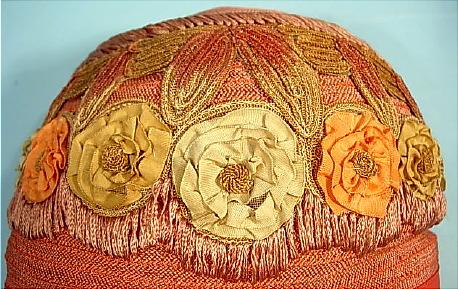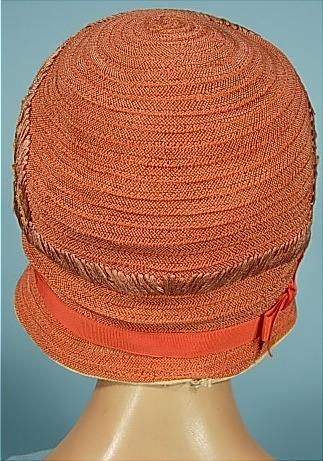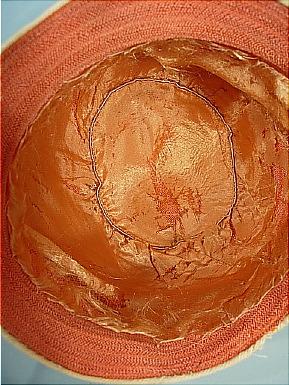 #6299 - c. 1926 Super Pretty Apricot Colored Straw Cloche with Silk Ribbon Flowers! I had to have someone else come up with a name for this color.... it's great, but I just couldn't decide if it was an orangish-rose, or a rosy-coral, or what. He called it "apricot" which seemed to fit the bill, so... although certainly the other names would work as well. Whatever you call it, it's a very flattering color. This is one of those great low-wearing cloches that quickly evoke the era of the flapper girl. Beautifully embroidered with silk ribbon rosettes and graduated colored silk floss in a deco design all across the front of the crown. A sweet ribbon and side bow of silk coral surround the hat. The brim is edged in off-white to "pop". Excellent condition exterior with just a bit of the off-white twisted edging untwisted at mid-back. The inner china silk lining is all there but all shredded. This will fit a normal sized head (22") like mine... but it will be tight getting it on at first. Meant to be worn as low as you see. It's the Real Deal what they called a "Headache Cloche"! But this one seems more comfy than that.
SOLD - but on display in Museum Category for Research/Display
[Back]