Antique & Vintage Dress Gallery
www.antiquedress.com
15 IMAGES: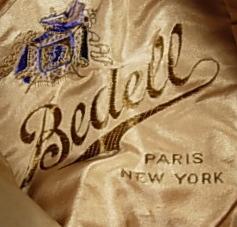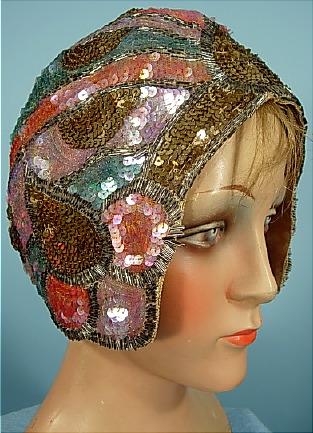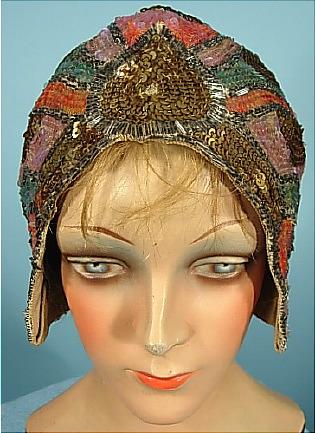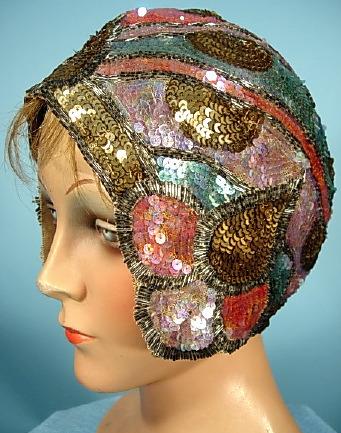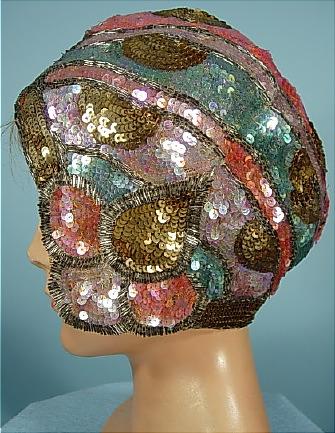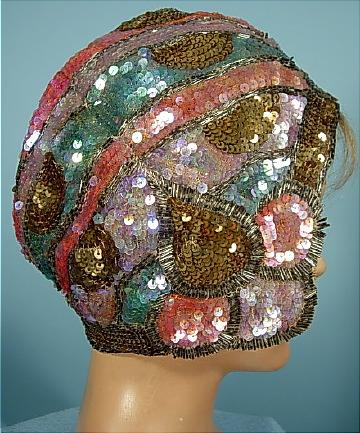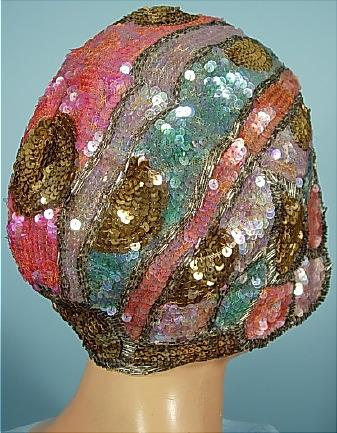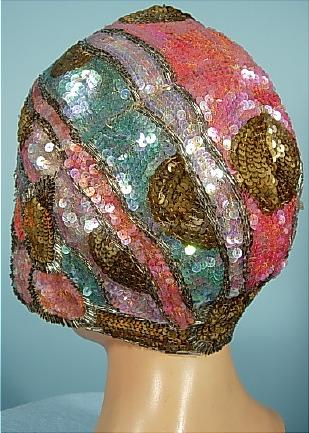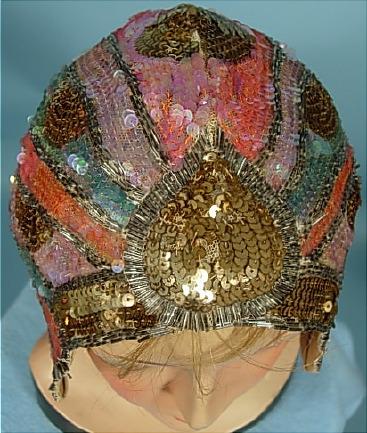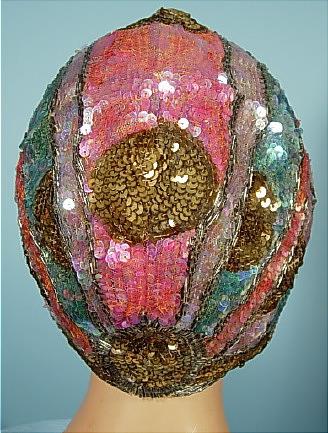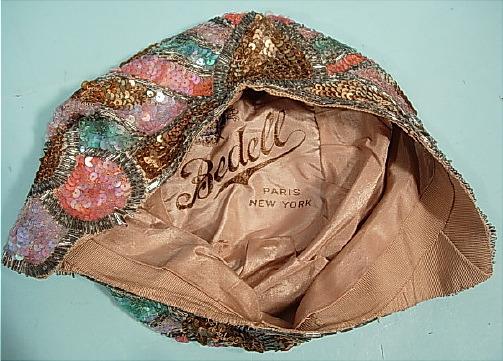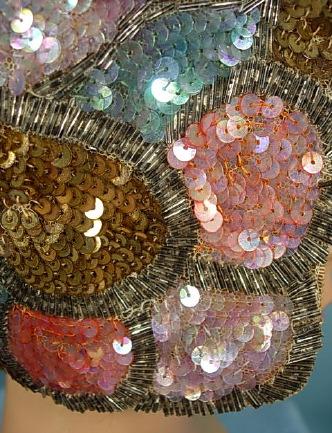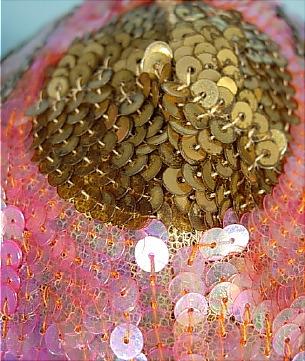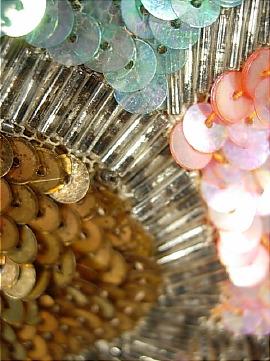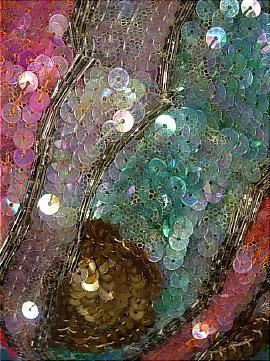 #6278 - c. 1920's Incredibly RARE BEDELL, Paris, New York Multi-colored Deco Sequin and Beaded Evening Cloche! Found at the same time as the gold sequin cloche above. Imagine.. finding TWO of these rare, awesome pieces at once! This one is so unique in the colored sequins and the great deco design! The sequins are sheer pastel colors of aqua, pink, and lilac, along with gold sequins and gray-tinged bugle beads. All beaded and sequined onto net base... fully lined with the Bedell, Paris, New York label inside. Will fit a normal sized head. Excellent condition.
SOLD - but on display in Museum Category for Research/Display
[Back]