Antique & Vintage Dress Gallery
www.antiquedress.com
12 IMAGES: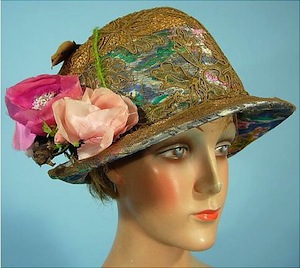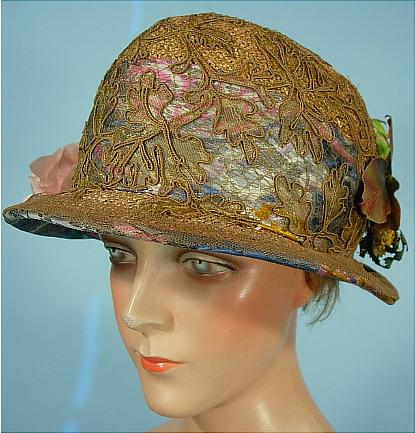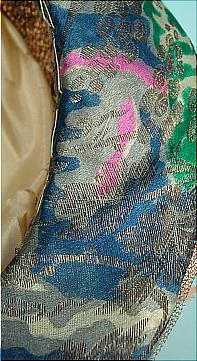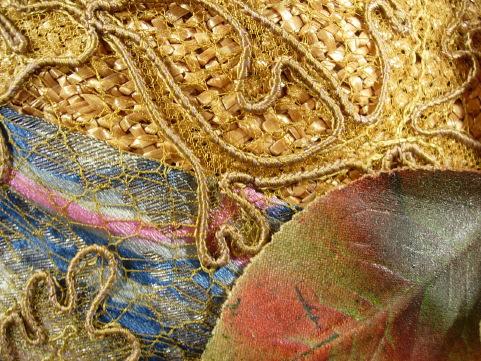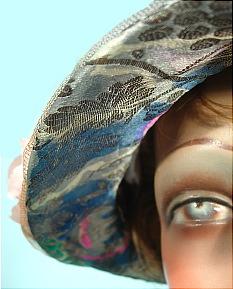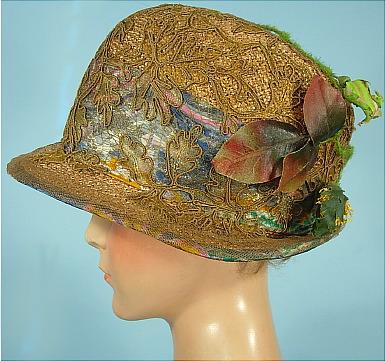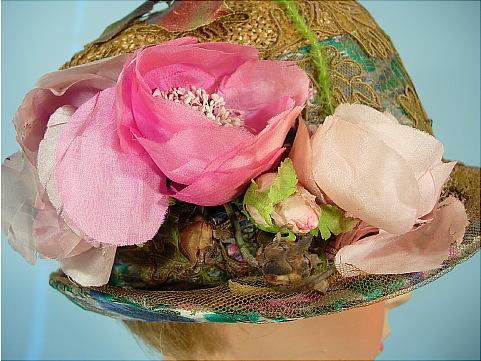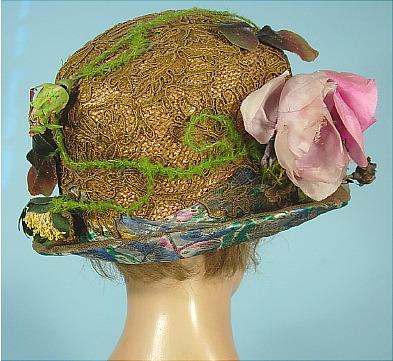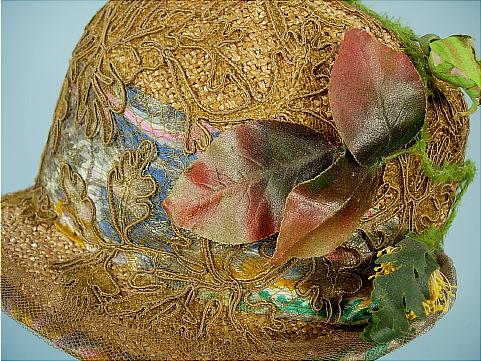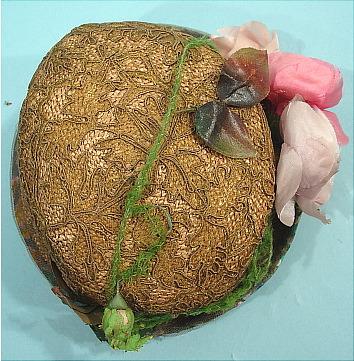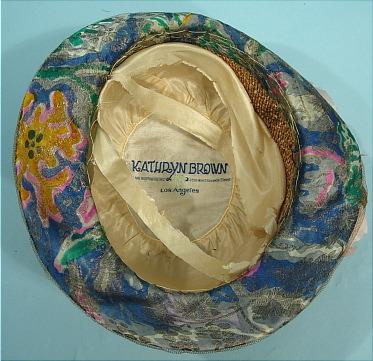 #6270 - c. 1924 KATHRYN BROWN, Los Angeles Brown Lame Lace Cloche Over Printed Silk! There's a lot going on with this brimmed cloche hat! Where to start... OK.. the hat base is straw. Over that is a very wide multicolored silk ribbon around crown and additionally used at the edge and under the entire brim. Over all that is a soutache appliqued lace of a brown lame (gives a feel of antique gold lame). And then, finally comes the graduated colored and green leaves, with fuzzy green stems and three large pink, lavendar and rose wild silk roses, and one bud, at the side. Whew! The silk is wild for the era... it could easily have been reproduced in the 1960s as a psychedelic pattern. The condition of the exterior is Excellent, but the silk lining is almost entirely torn away from the edge. You can certainly fix, but I will leave as found. The logo is complete... with the great old typeface. Will fit a normal sized 22" head.
SOLD - but on display in Museum Category for Research/Display
[Back]