Antique & Vintage Dress Gallery
www.antiquedress.com
20 IMAGES: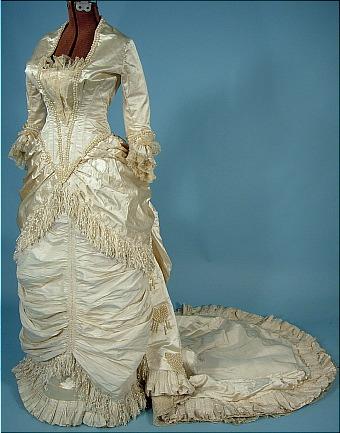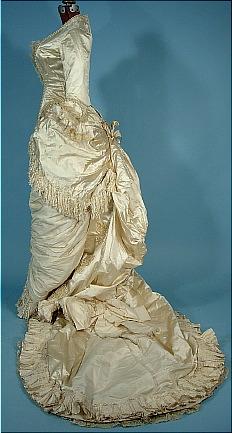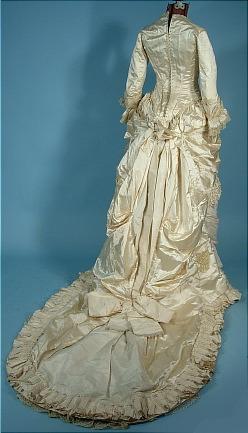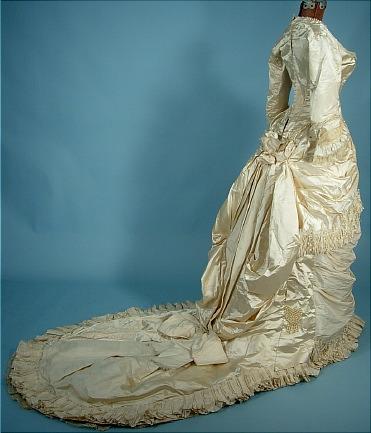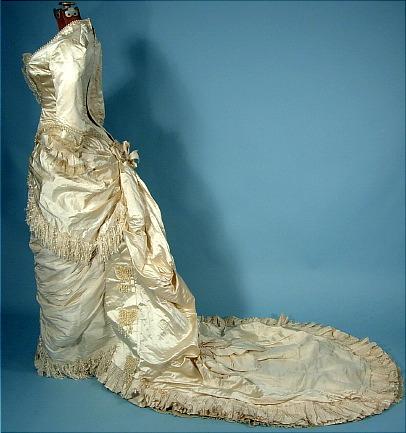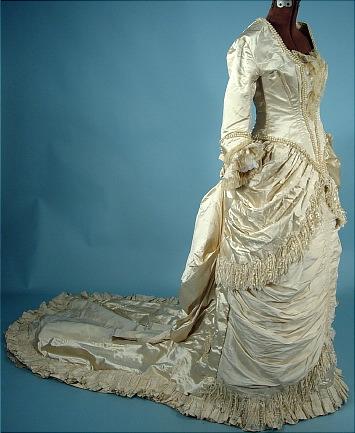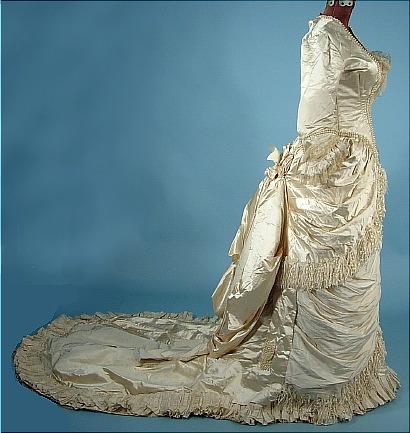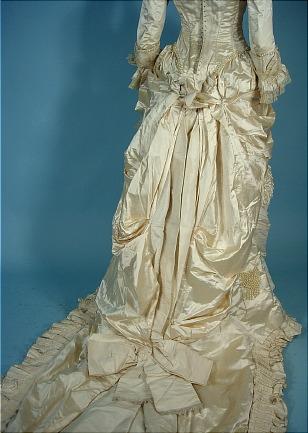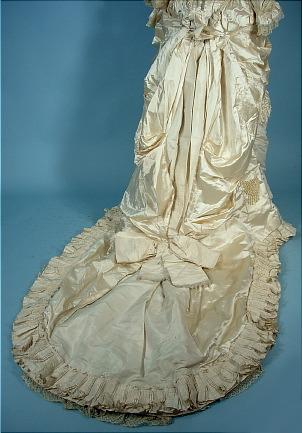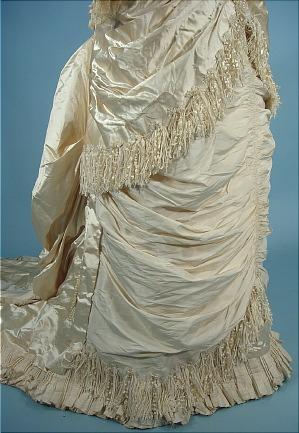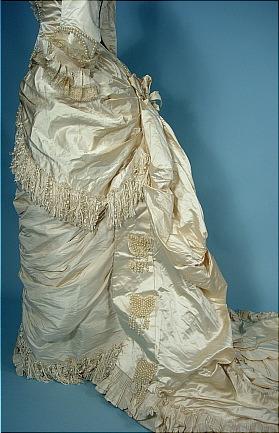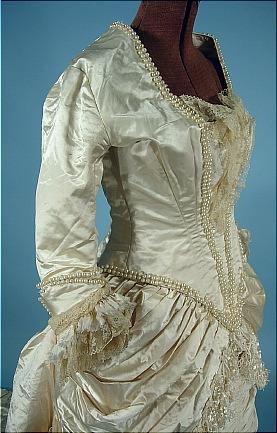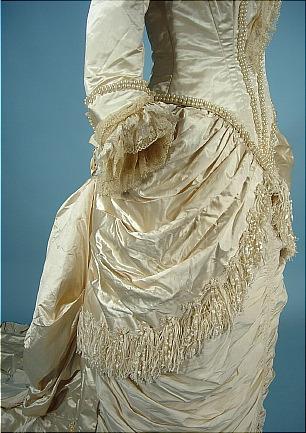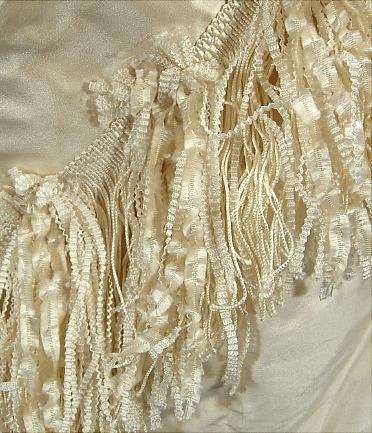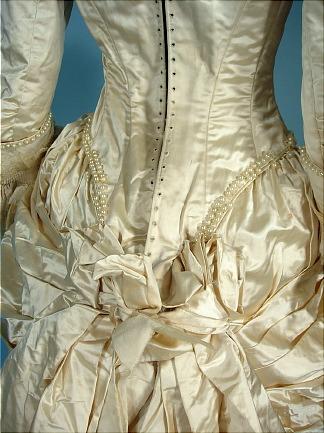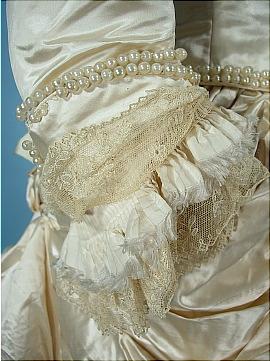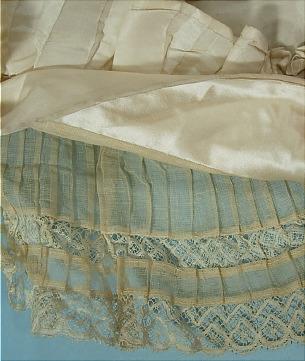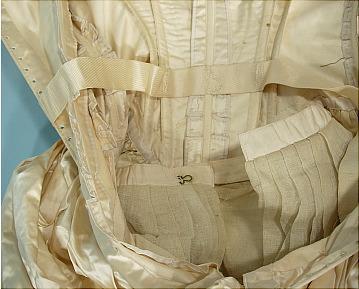 #6245 - c. 1882 Wedding Bustle Gown of Ivory Satin with Pearls and Silk Confetti Fringe! Back Lacing! Long Train! Seems to be getting harder to find really special bustle gowns. Or perhaps I'm just not looking in the right places. Seems the only place I'm finding these really special bustle gowns is on my own website! :) OR, if you are quick, in YOUR closet! :) Fabulous ivory satin wedding gown trimmed in faux pearls, great silk floss "like confetti" fringe and lace. 1882 was just before the return on the bustle, so you see the beginnings of the bunching at back with the mass of bows. This is a one-piece gown with an attached inner slip. The bodice is cotton lined, so still in near mint condition. I love the back laced gowns... you just need the lace (a thin ribbon would work, or thin cording). Excellent condition with some pearls and the back lacing missing, minor spots in the skirt which can totally disappear with the right gathering, and the only other issue found is a minor light reddish hue on one side of bust (so light it cannot be seen in photos). Really in as great a condition as you will find for any gown 127 years old! :) Measures: 36" bust, 24.5" waist, 13" across back, 42" long skirt in front, 78" long in back.
SOLD - but on display in Museum Category for Research/Display