Antique & Vintage Dress Gallery
www.antiquedress.com
16 IMAGES: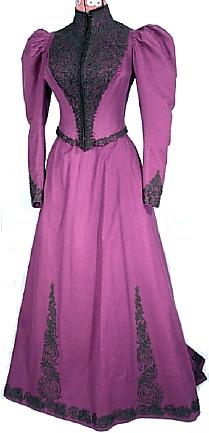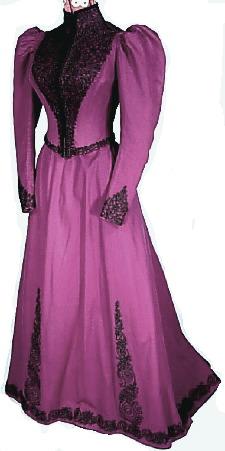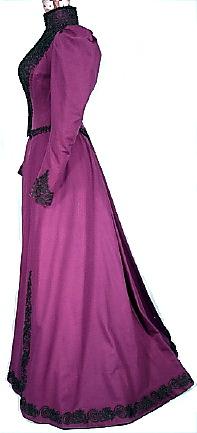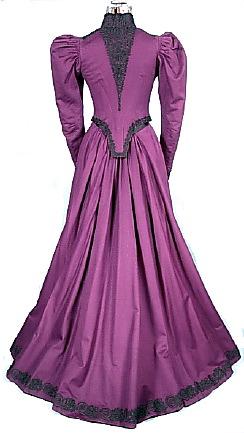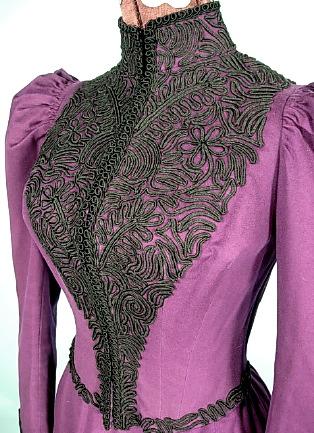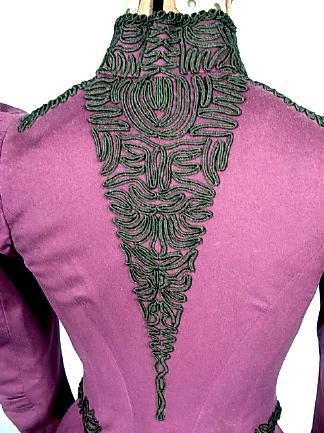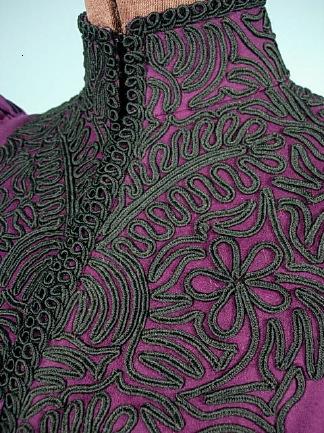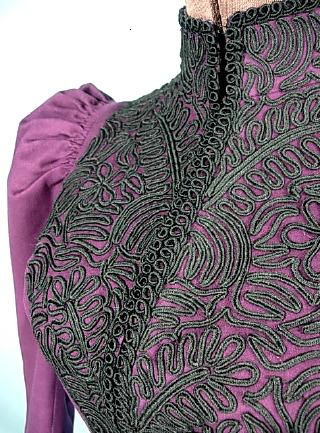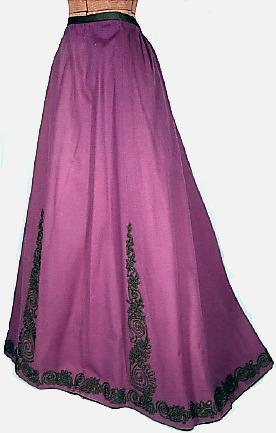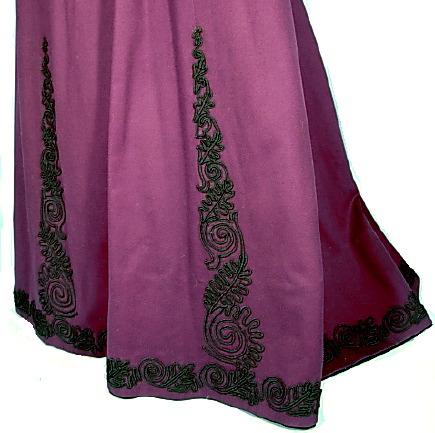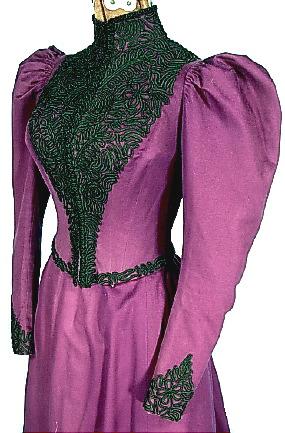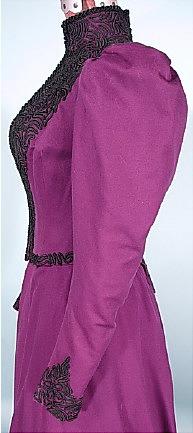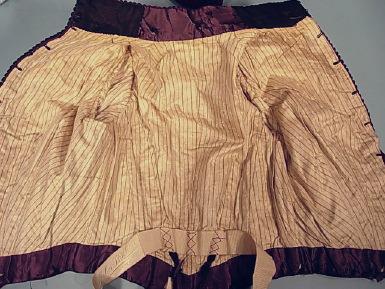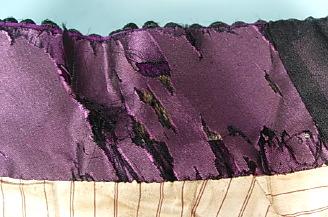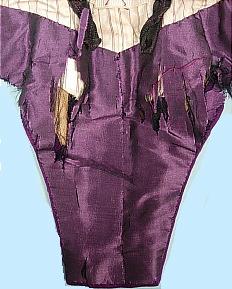 #6241 - c. 1890's The John Shillito Co., Cincinatti Royal Purple Wool Walking Gown Covered in Elaborate Black Soutache! Near mint condition! Fabulous! This one really catches your eye... often not found in a walking suit. And oh, the deep royal purple trimmed in the extensive, elaborate black soutache all over the front of the bodice, cuffs, waistband, hemline and on lower skirt. Excellent condition. Slight train in skirt. Love the 1890's mutton sleeves! Fun striped lining in great condition as well! The only issue to mention at all is in the interior of the bodice is lined in purple silk at the collar and waistline - and that silk is shattered (see photos). But it's totally unseen, and hardly important. This gown is as close to perfect as you will find! Measures: 33" bust (but due to small 11.5" back, it might fit more like a 30/31" bust, 24" waist, 42" long skirt in front, 44" long in back. The best winter walking suit you will likely find! Even evokes a feeling of a Victorian skating outfit! Just imagine the display you can create with a fur muff and plush hat!
SOLD - but on display in Museum Category for Research/Display
[Back]