Antique & Vintage Dress Gallery
www.antiquedress.com
16 IMAGES: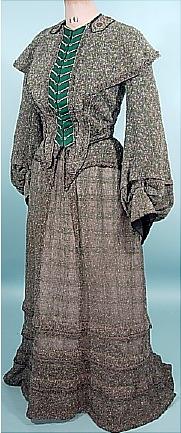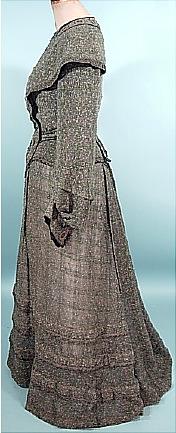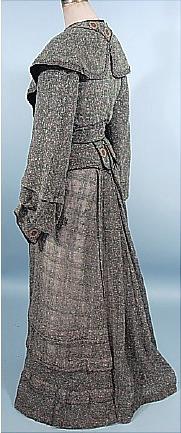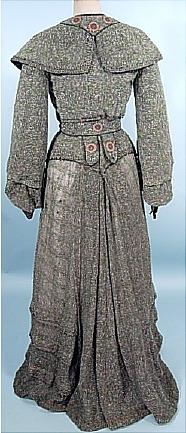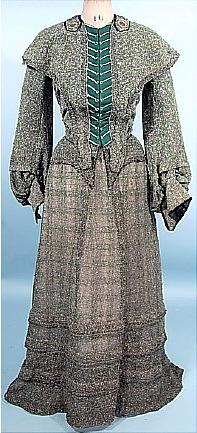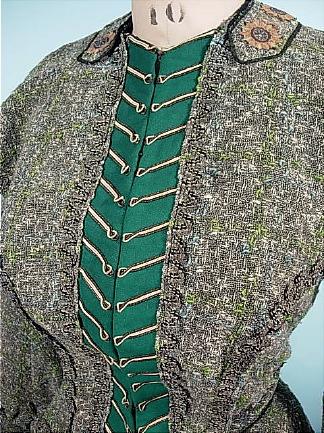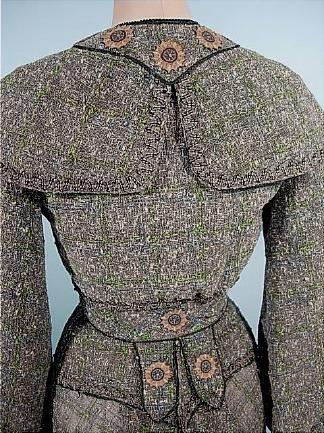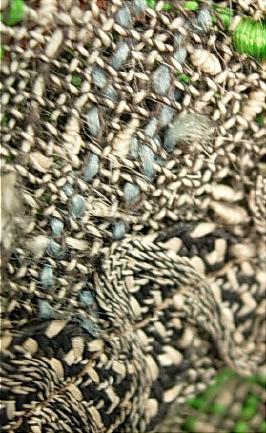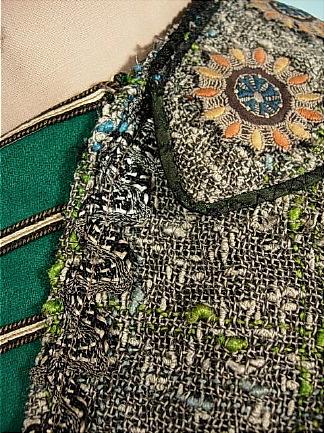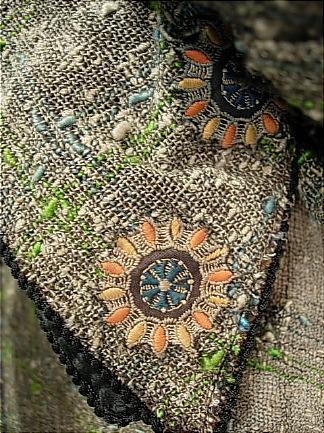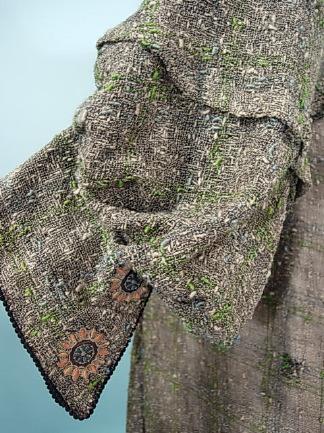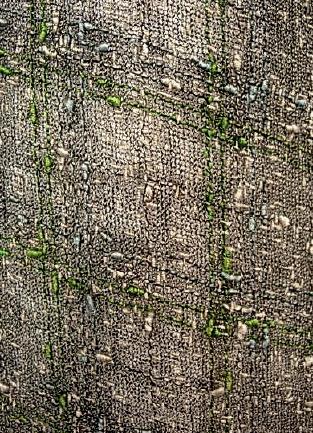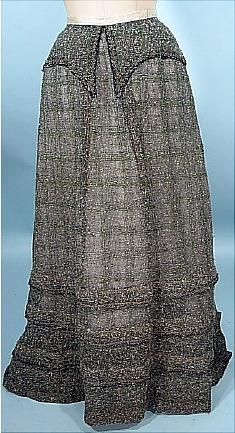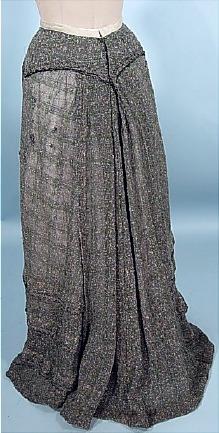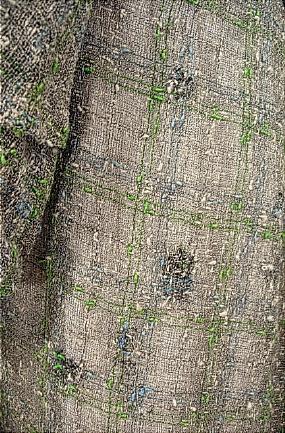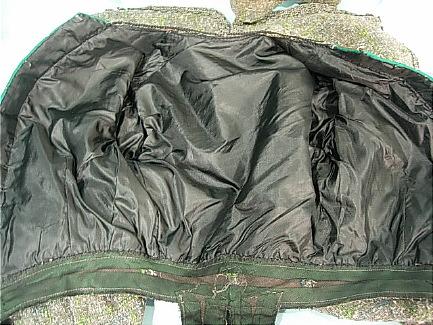 #6233 - c. 1902/1903 Open Weave Military Design Slightly Trained Walking Suit! A totally unique looking fabrication... a very open weave of light and dark gray, black, spring green and light turquoise blue which all gives a very nubby impression. Trimmed at front bodice in a bright kelly green with military design. And then the sweet little appliqued rosettes of rust, light gold and teal blue scattered around collar, at cuffs and back waist band and peplum. Measures: 33" bust measures 36", but fits more like 33"), 13.5" across back (fits me tightly- so normal human size), 25.5" (26" tops) waist, 40" long skirt in front, 43" long in back. The condition is Excellent except for an area on upper back of skirt that has a few mends. Due to the nubby fabric they will blend in (once the proper slip is worn - see photos). I'm showing the skirt over a white slip to show the nubby open weave, but best worn over black slip to match the bodice which is lined in black silk. I'd love to tell you the fabrication of the open weave, but hard to tell! Perhaps a blend of linen and cotton - coarse but not rough. Hard to find styling!
SOLD - but on display in Museum Category for Research/Display
[Back]