Antique & Vintage Dress Gallery
www.antiquedress.com
18 IMAGES: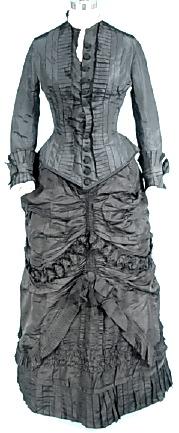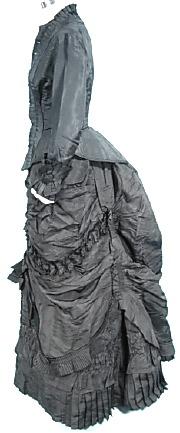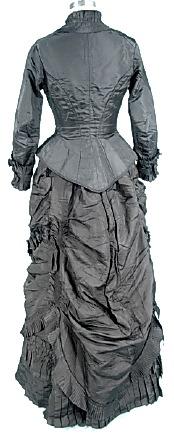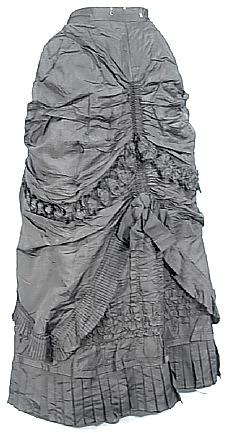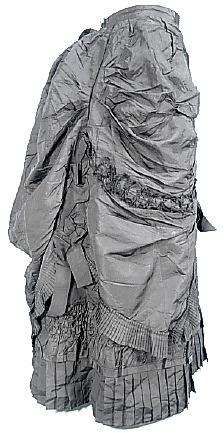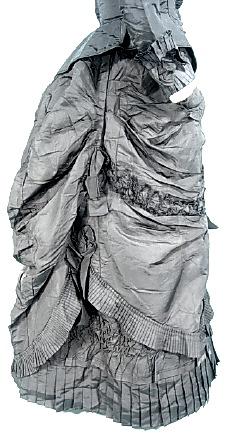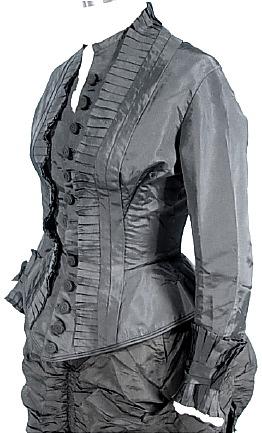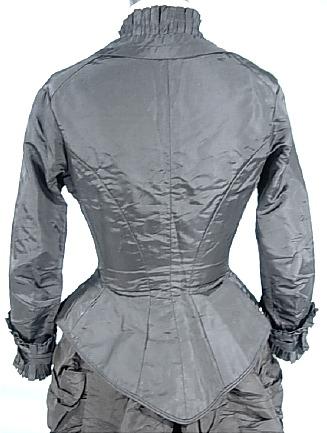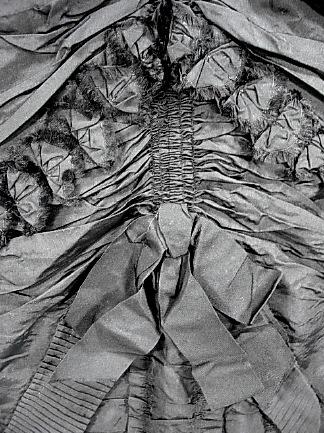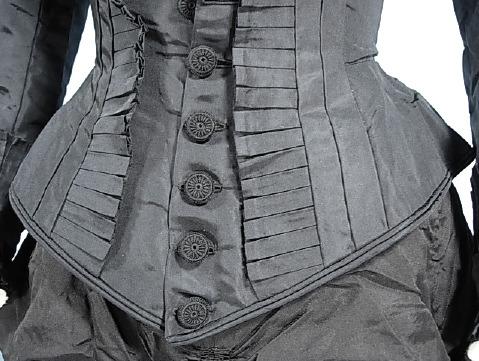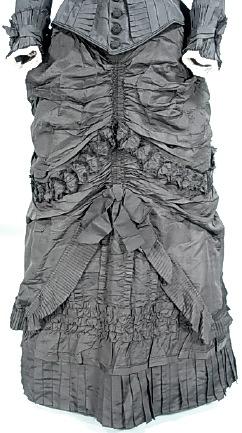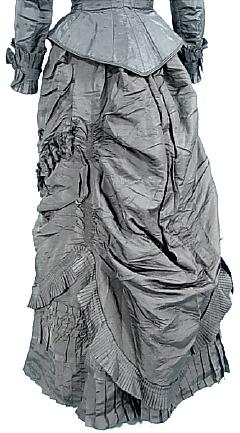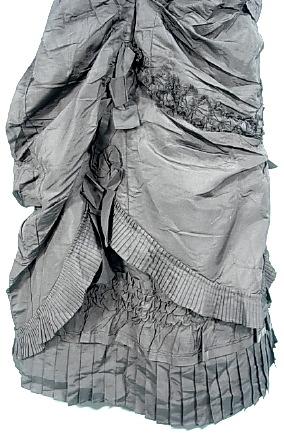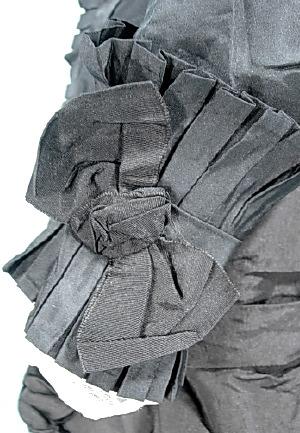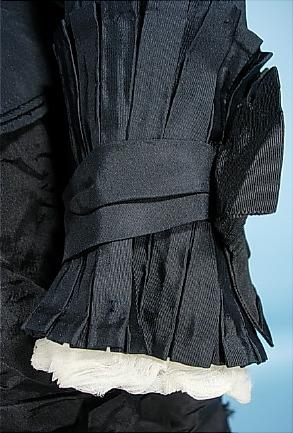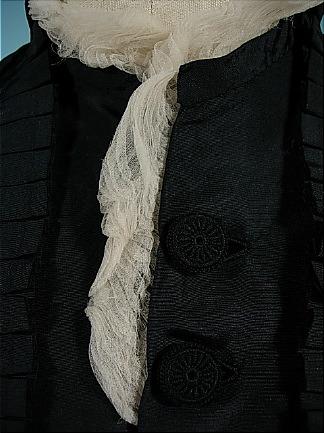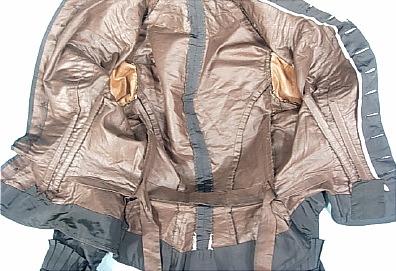 #6179 - c. 1882 Black Silk Taffeta Bustle Gown! Near Mint Condition! Like new! Really... it's unbelievable that this is over 120 years old! Wonderfully elaborate with all the bells and whistles you would want in a bustle gown - pleats, swags, bows, tucks, fringed gathered rosettes, crochet buttons, etc., etc. Just take the time to look at the close-up photos of all the detailing (click on photo at left). Even has things you didn't know you wanted, like the skirt having a hidden pocket under one of the tiers of lace. The cuffs are great - like little ribbon tied gifts. The bodice is boned also with a hidden inside pocket. Measures: 32" bust (fits more like a 30" bust due to 12" across back), tight ribcage, 26/27" waist, 40" long skirt from waist to hem. Could certainly have been a half-mourning gown due to the black silk taffeta and white tulle trim at cuffs and neck. Shown over a bustle not included. For display, you would only have to stuff the backside with cotton or tissue for the right look if you don't have a bustle. One of those elaborate pieces you can get lost in while looking at all the detailing. Enjoy her!
SOLD - but on display in Museum Category for Research/Display
[Back]