Antique & Vintage Dress Gallery
www.antiquedress.com
5 IMAGES: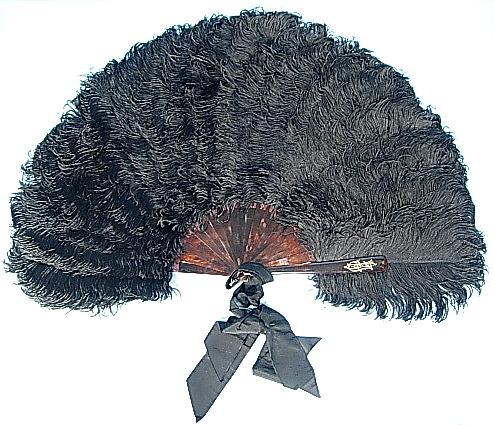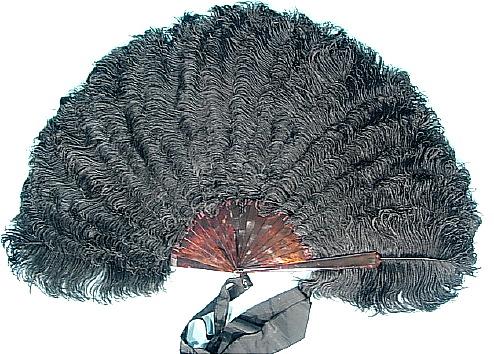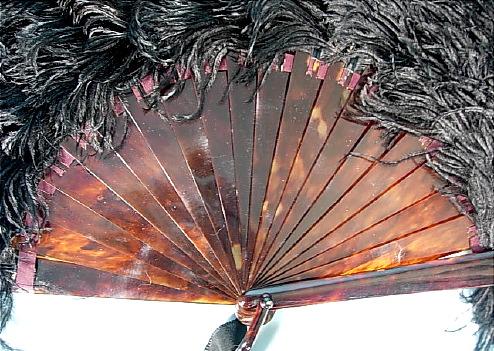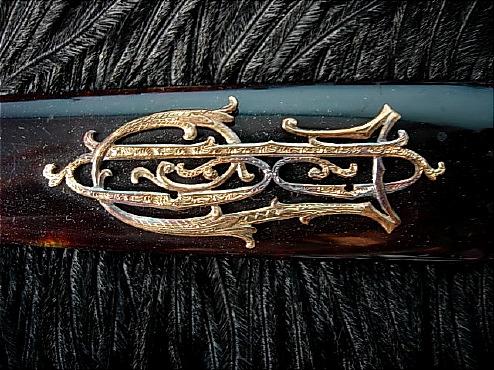 #6162 - c. 1910 Gigantic Monogrammed Black Ostrich Feather Fan with Faux Tortoise Shell Sticks! The largest I've ever seen!! I had to fight off a little old lady to get this fan! No wait... I'M the little old lady! Damn, I keep forgetting I got old somewhere along the way. :( Luckily I still get the "you can't be that old", but since I will probably be the only woman out there without plastic surgery, at some point even the 110 year old ladies will look younger than me. They'll look like aliens... but they'll look young!! :) OK... now on to the fan at hand.... Fabulous and huge black ostrich feathers on faux tortoise shell sticks. There is a goldtone monogram on the guard stick. Original black silk ribbon. Excellent condition. Measures 31" x 18" when open!!! Don't miss out.. these don't come along often!
SOLD - but on display in Museum Category for Research/Display
[Back]