Antique & Vintage Dress Gallery
www.antiquedress.com
12 IMAGES: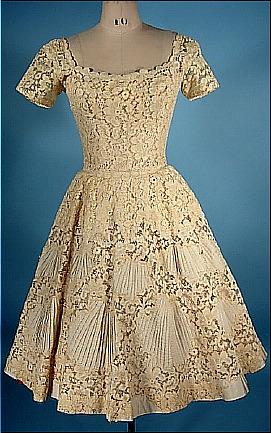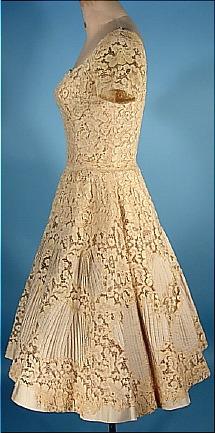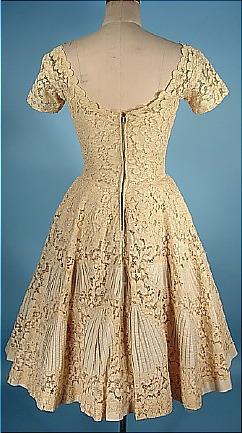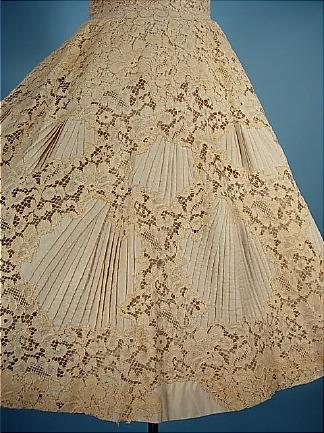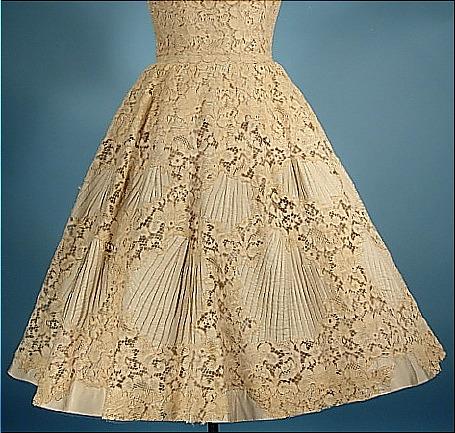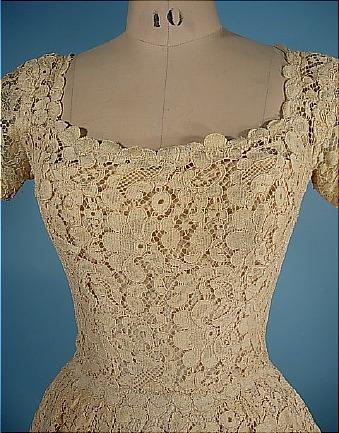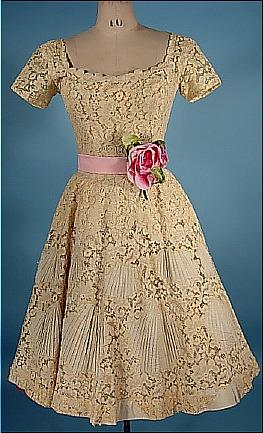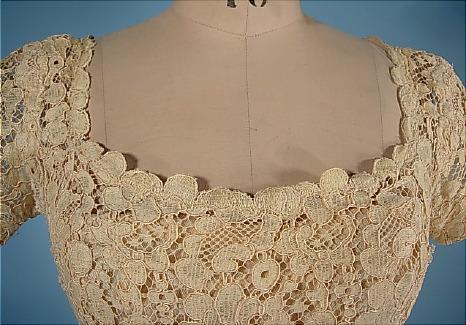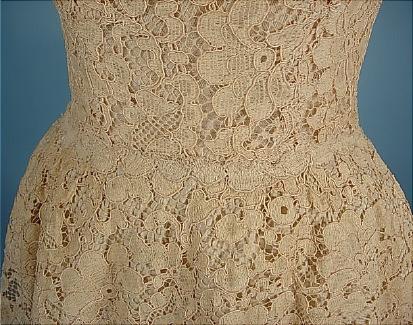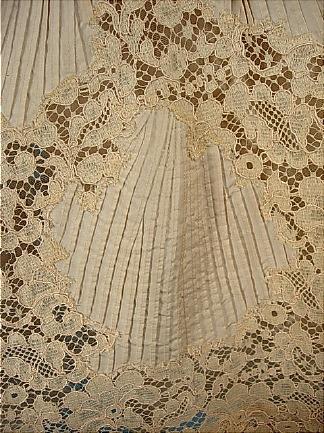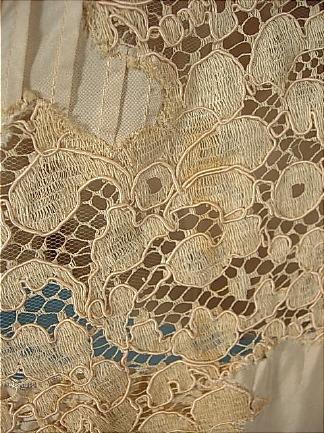 #6028 - c. 1950's CEIL CHAPMAN Ecru Lace Dress! You know Ceil Chapman dresses are coveted. But some just fall short of capturing her true talents. I think she just burned out after a while, and some of the later dresses aren't as special. Just my take on it. So my job is to find the best Ceil Chapman dresses! Ecru lace fitted bodice dress with off-the-shoulder short sleeves and full skirt. The skirt has lovely graduated pleated shell design amidst the lace. Metal zipper at back. Near Mint condition. Measures: 33/34" bust, 25/26" waist, 25" long from waist to hem. Meant to be worn fitted. No Wide Backs! But Wide Shoulders will keep the sleeves up better. Shown with extra crinoline under. Also shown with ribbon waist and flower - just for fun - doesn't come with it.
SOLD - but on display in Museum Category for Research/Display
[Back]