Antique & Vintage Dress Gallery
www.antiquedress.com
12 IMAGES: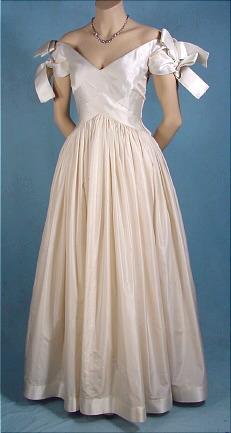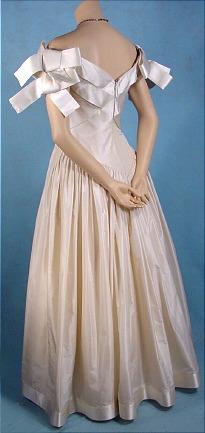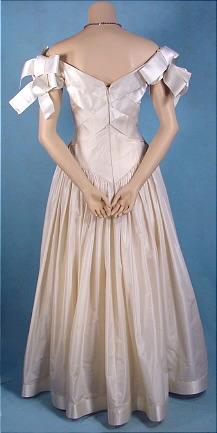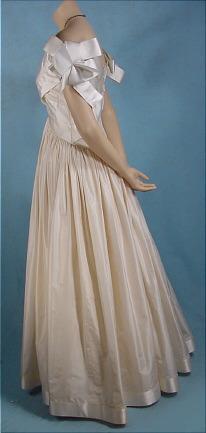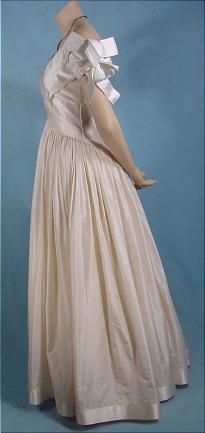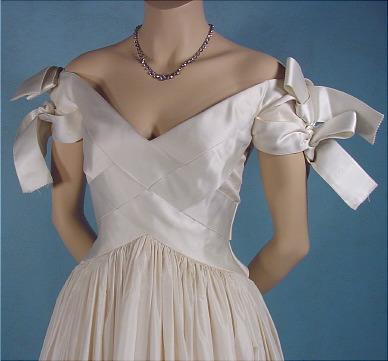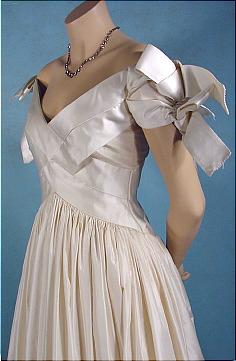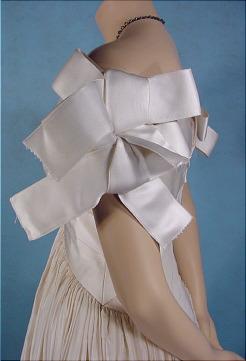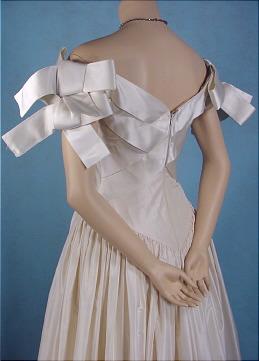 #5566 - c. 1980's BILL BLASS Candlelight Off-White Silk and Satin Ballgown! I bought this for Myself! So what the heck is it doing on my website? I don't know. In a moment of weakness, I photographed it. And then it just looked so beautiful on the mannequin, I had to put it up for you! I also realized that I have another white ballgown that is very similar in my closet already... and since I spend most of my time at home, it seemed unlikely I would need two! But this is my dream gown. So Princess-like. Would make a fabulous wedding gown as well as gown for Black and White Gala or Masked Ball. A gorgeous candlewhite off-white color of a tissue-like silk, two-layered skirt for fullness. Off-the-shoulders and low neckline for amazing cleavage and wonderful shoulders!! Very sexy and sweet at the same time!! Back double zipper, boned bodice. Measures: 34" bust, 26.5-27" waist, 42" long from waist to hem.
SOLD - but on display in Museum Category for Research/Display
[Back]