Antique & Vintage Dress Gallery
www.antiquedress.com
11 IMAGES: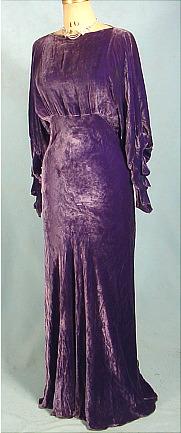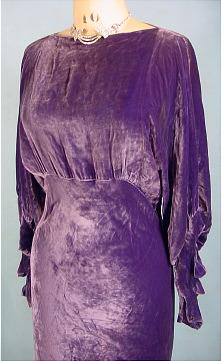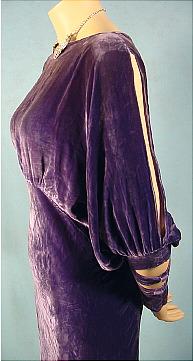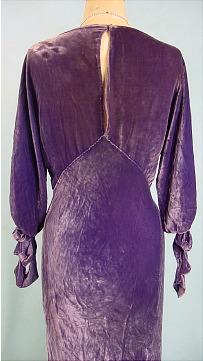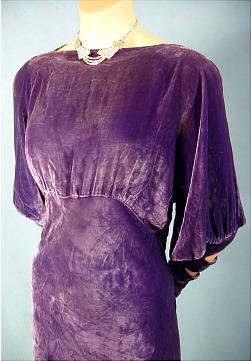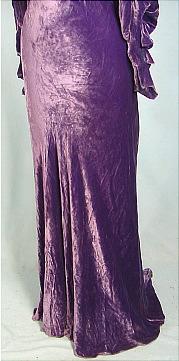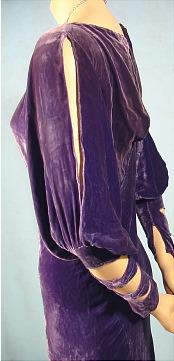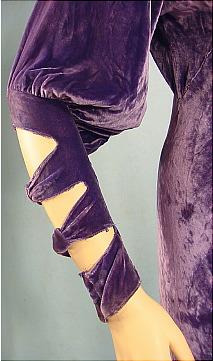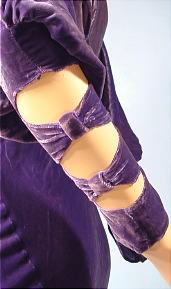 #5533 - c. 1930's Purple Crushed Silk Velvet Open Cutout Sleeved Gown! Almost all 1930's gowns are beautiful, body hugging, form fitted, and sexily feminine. But some are better than others. Ta Da! What do you think of this? Perfectly regal royal purple in a lightly crushed silk velvet with amazing detailing on the pouf sleeves... they are open from the shoulder to the elbow, and then tightly strapped around the lower arm with bows! Exquisite! Only issue is some slight tearing at the end of the cutouts on the sleeve from pulling. But it follows along with the cutouts so it's not noticeable. The rhinestone necklace doesn't come with the gown, sorry, but any diamond necklace will do! Bias cut is nearly impossible to measure, but easily fits the size 4 mannequin. You will need to wiggle your way into this gown - like most 30s gowns. Don't try to take off alone... you might need help!
SOLD - but on display in Museum Category for Research/Display
[Back]