Antique & Vintage Dress Gallery
www.antiquedress.com
14 IMAGES: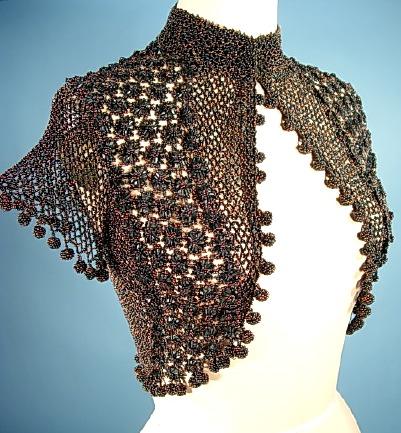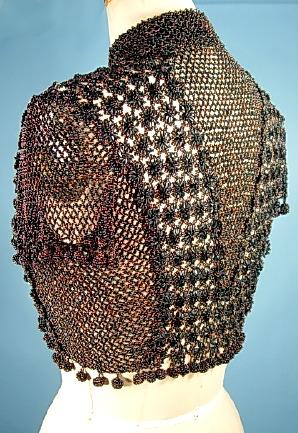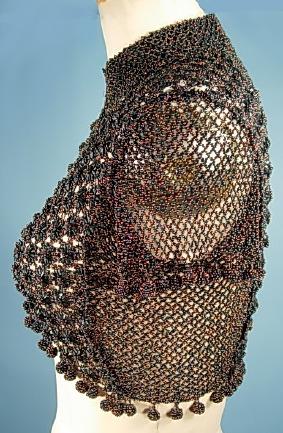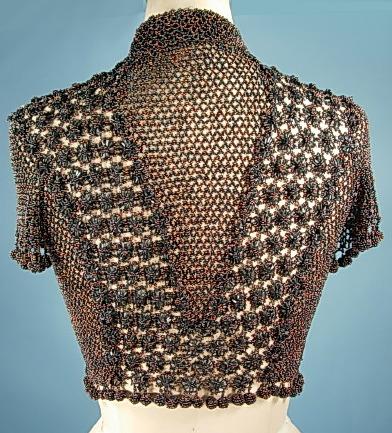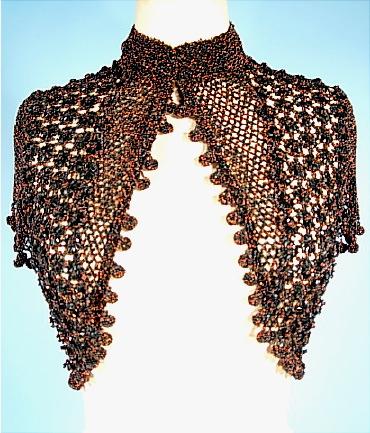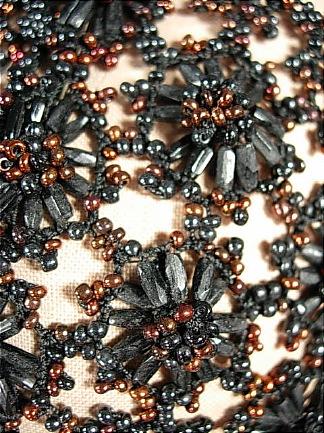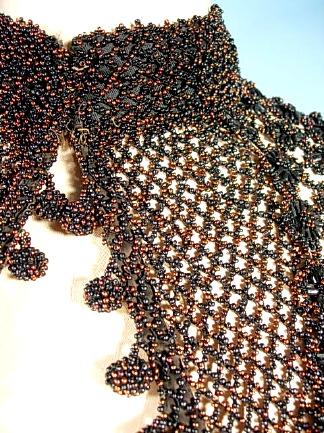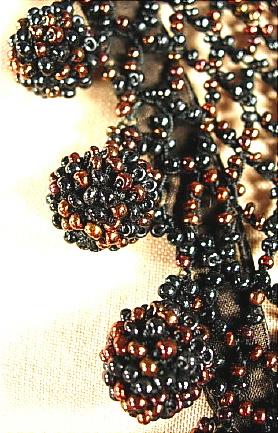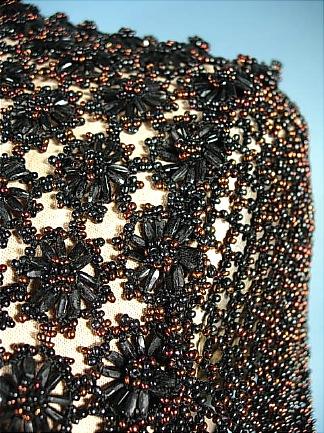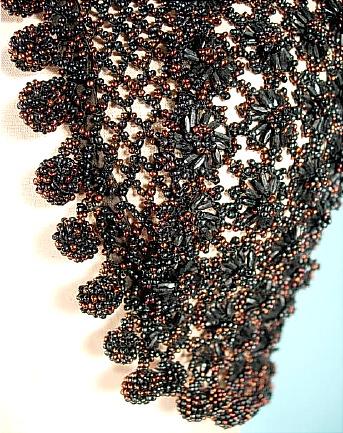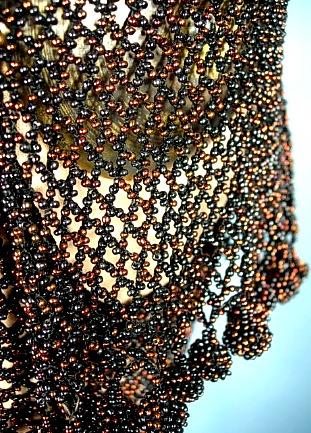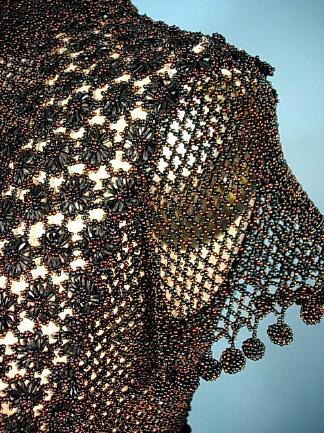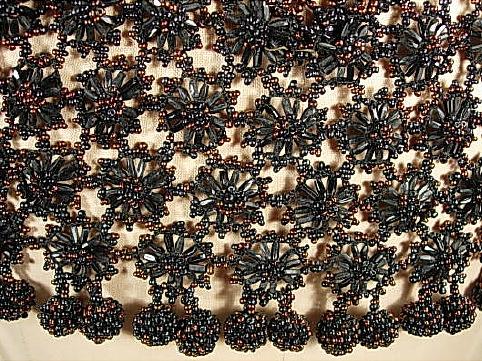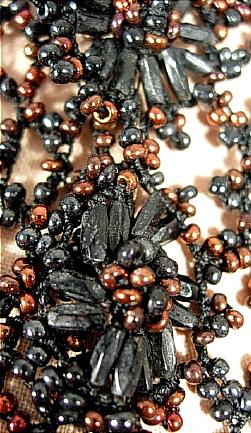 #4962 - c. 1885 RARE Black and Copper Fully Beaded Zouave Bolero Jacket! Wearable Size! This bolero at first made me think 1865, but the higher collar rules that out, so the style seems to have been resurrected around 1885 - and the higher collar fits. This was certainly an expensive piece when new... owned by a fashionista of her day. The only only fully beaded top I have seen was from the estate of banker Andrew Mellon (you know.. later of Carnegie Mellon)... so you know these weren't for the middle class! Copper and black French beads intertwined to create the look of netting and lace. The short sleeves would have been worn over a longer sleeve blouse with the round beaded dangles proudly displayed. The entire piece is in Excellent condition with just two dangles missing (which can easily be swapped for two under the arms which you will never miss)! Shown on the mannequin with 35" bust, so you can see how it fits her. It is meant to glide over the breasts.. so can be worn by someone smaller, and perhaps just a tad larger. No wide backs though! Has many years of life left! Other than the two dangles, it's practically like new! Measures: 14" long at longest point, 14.5" around neck.
SOLD - but on display in Museum Category for Research/Display
[Back]