Antique & Vintage Dress Gallery
www.antiquedress.com
6 IMAGES: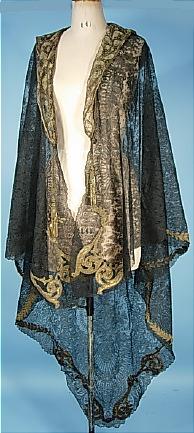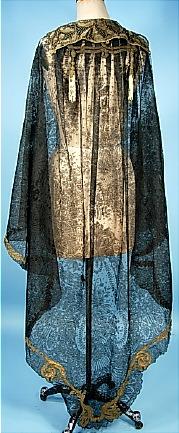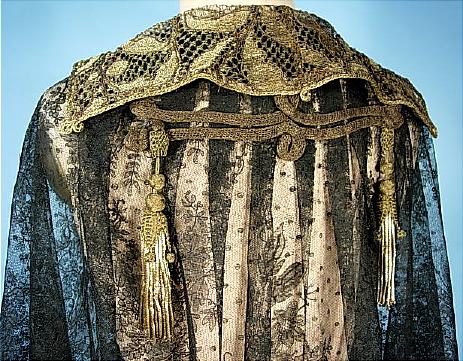 #4950 - c. 1910-1914 Black Chantilly Lace Evening Wrap Cape Trimmed in Gold Bullion Lace and Tassels! One of the MOST Extraordinary Shawls! It's possible that the black Chantilly lace used for this evening wrap cape is older... made from a mid-Victorian (c. 1865) shawl. According to the family history, this was worn during the "Titanic" Edwardian era over a pale blue satin gown - probably to some fabulous event. Excellent condition and wonderfully unique. Check out the back which has a slight "sailor" collar with the gold bullion tassels hanging down the back. There are no closures, but plenty of weight in the gold bullion to hold it on. Top of the line piece in Excellent condition.
SOLD - but on display in Museum Category for Research/Display
[Back]