Antique & Vintage Dress Gallery
www.antiquedress.com
16 IMAGES: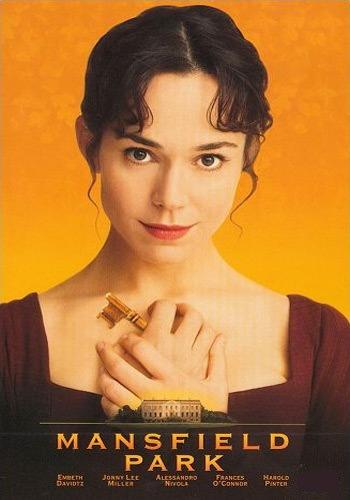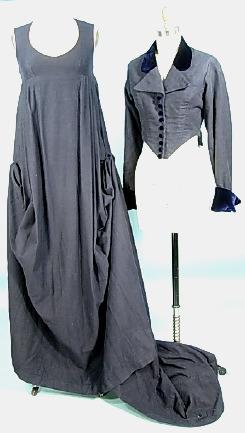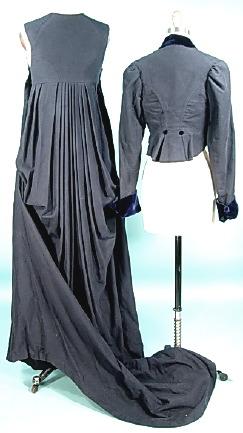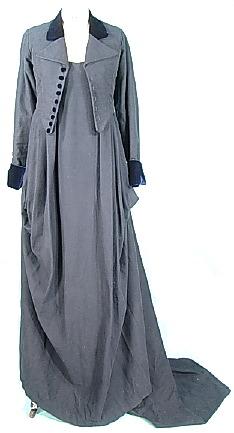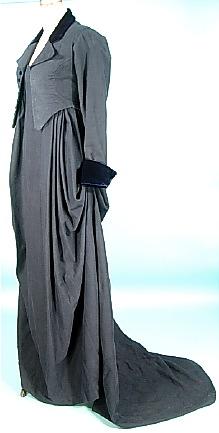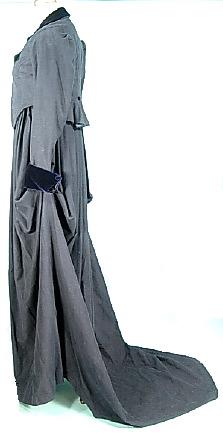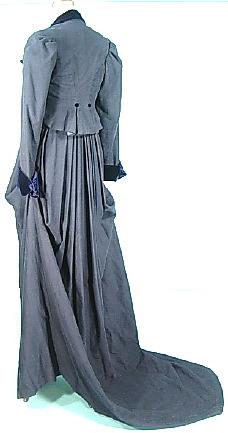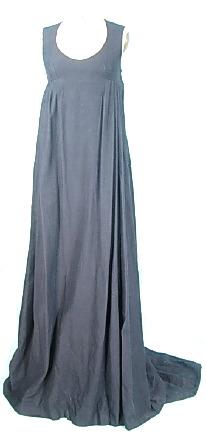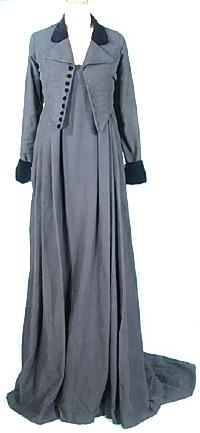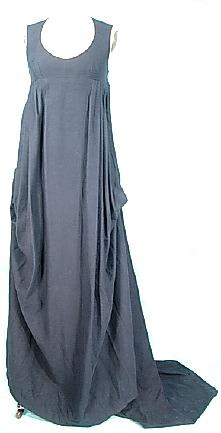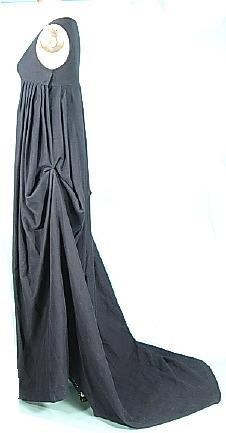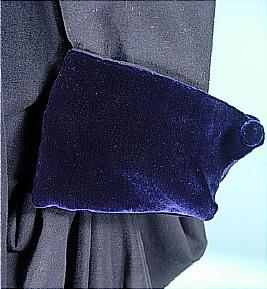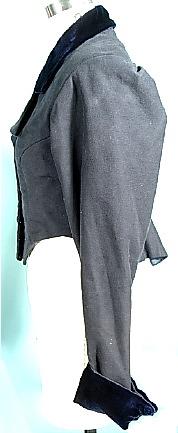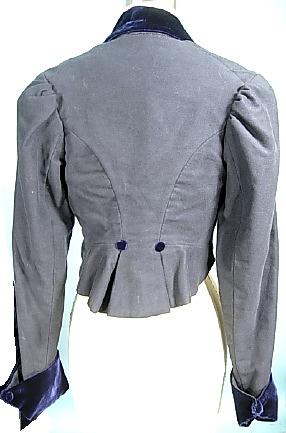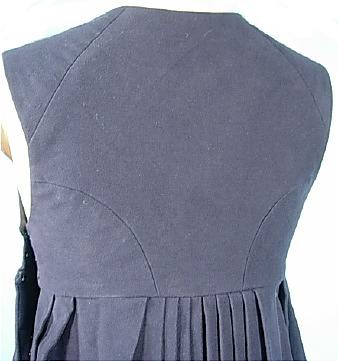 #4857 - c. 1999 repro 1810 Deep Navy Cashmere Wool Felt Empire Trained Equestrian Riding Gown and Jacket (Riding Habit) from Jane Austen's Mansfield Park 1999 film version! COA! Every once in a while I'm able to get my hands on some fabulous period reproduction pieces that are beautiful enough to compare to the original period gowns. This one captivates your heart! You will never find another quite so realistic. The jumper gown can be worn buttoned up at the sides as you see, or just unbutton to wear straight. The jacket has violet-blue velvet collar, cuffs and buttons. The wool feels like cashmere. Wonderful! Near mint condition. Purchased directly from the production company and comes with COA that calls it "Andrea's Vest and Jumper". I'm not sure who Andrea was in the flick, but in this instance it's all about the costume itself, not the actress. Similar small size as the other Mansfield Park gown I had worn by Embeth Davidtz as Mary. NOTE: The Riding habit worn by Frances O'Connor as Fanny Price in this same movie is on display at the highly prestigious Fashion Museum of Bath, England!!! Measures: 31/32" bust, 65" long in front from shoulder to hem, 77" long in back from shoulder to end of train. So beautiful you might have to buy yourself a horse!
SOLD - but on display in Museum Category for Research/Study
[Back]