Antique & Vintage Dress Gallery
www.antiquedress.com
16 IMAGES: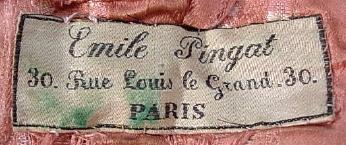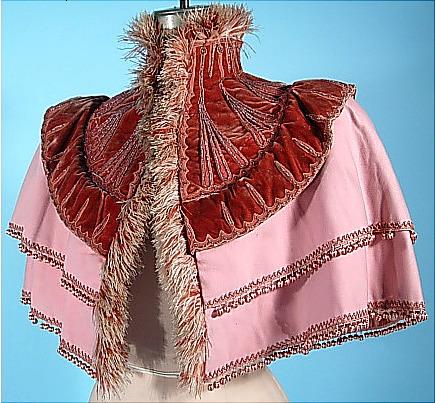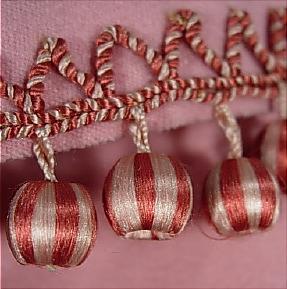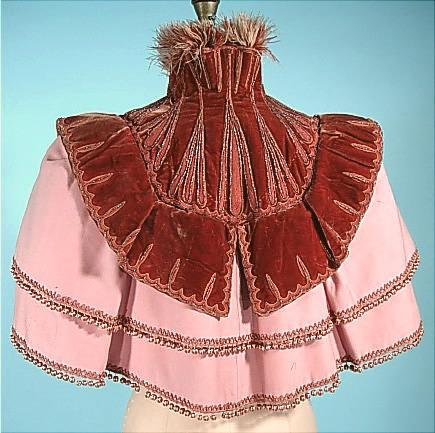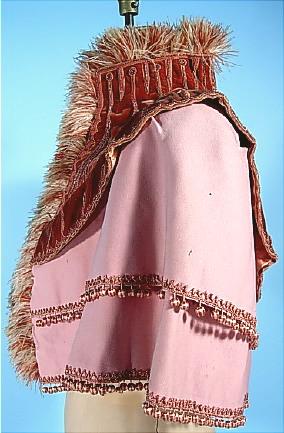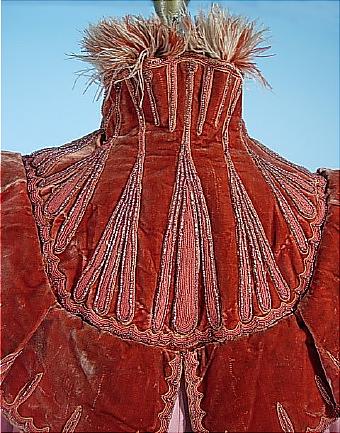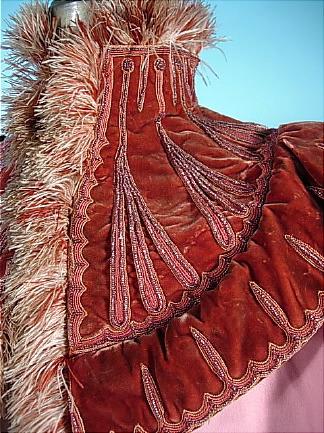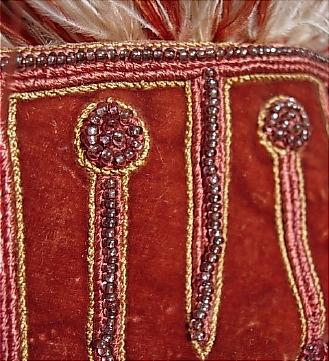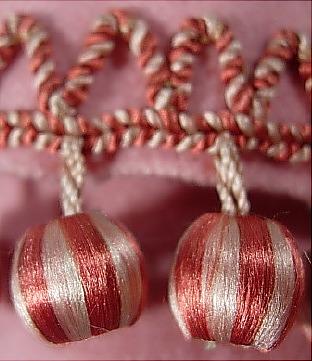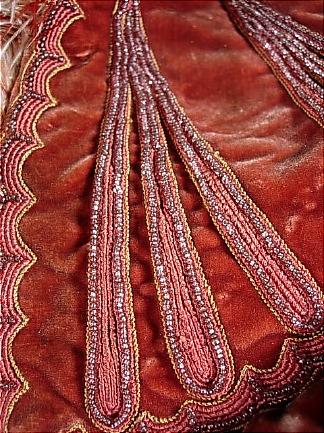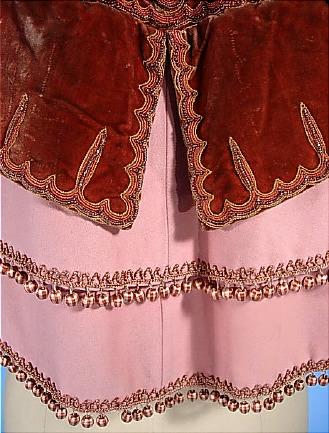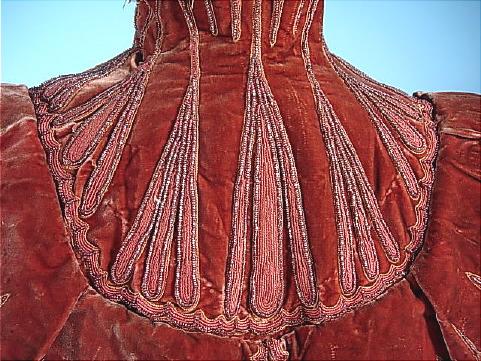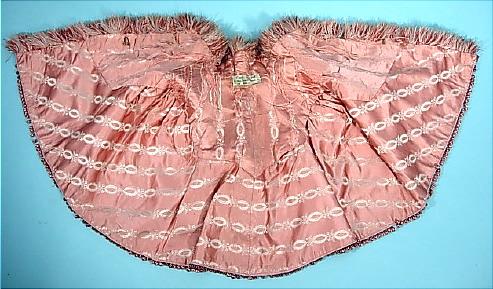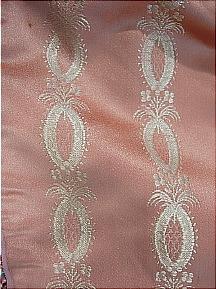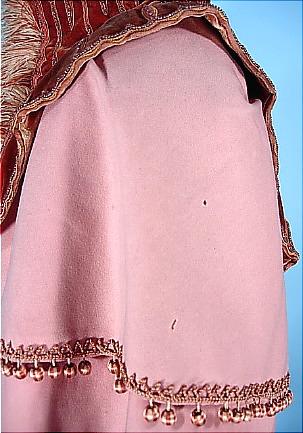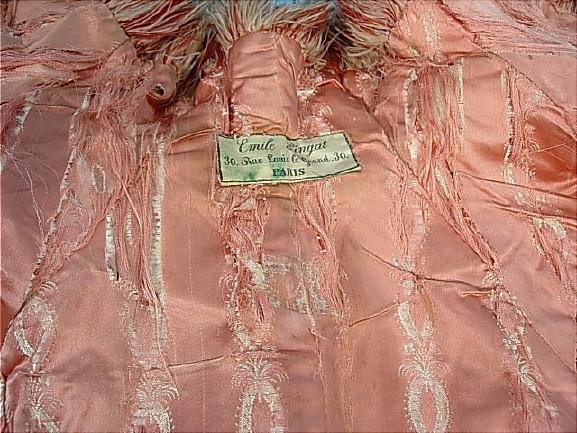 #4815 - c. 1893 EMILE PINGAT, Paris Museum Quality 2-Tone Beaded Dusty Rose Wool and Silk Velvet Mantelette with Striped Balls and Feather Fringe! One of the most exquisite designer pieces I've seen.... in extremely desirable colors! A soft dusty rose wool with a much deeper "beet-root" silk velvet at yoke and neck covered with beaded design. The tiers of the cape are finished with a "grelot" fringe (typical of Pingat - you will see this same fringe on many of this other finest pieces!) with each bead covered with silk, striped in two shads of rose. The extreme high neck and front is edged with a fringe of clipped female ostrich feathers dyed in a two-tone to match the grelot fringe. The mantel is fully lined in rose colored "Pompadour" brocade, also typical of Pingat - as he was the first designer to use decorative linings. Excellent condition with a few issues... there are only 12 missing balls on fringe, there are a couple moth nips on one "sleeve" and the lining at the top is shattered!!! The issues are minor compared to the rare beauty of this museum quality Parisian designer piece!
SOLD - but on display in Museum Category for Research/Display
[Back]