Antique & Vintage Dress Gallery
www.antiquedress.com
15 IMAGES: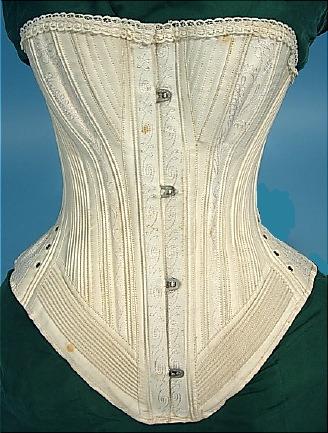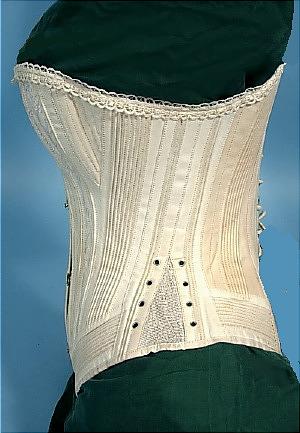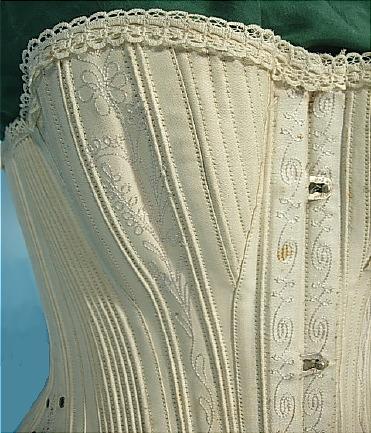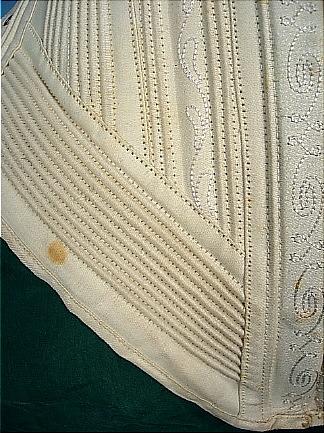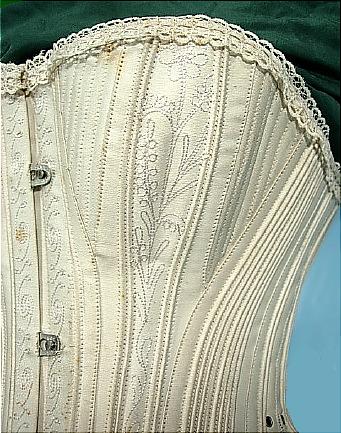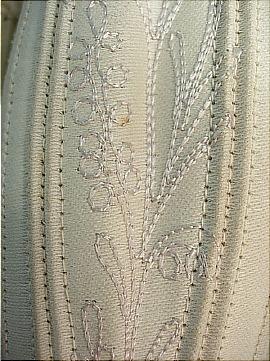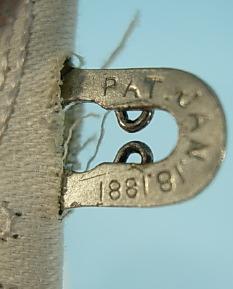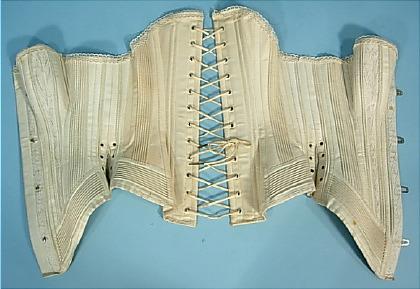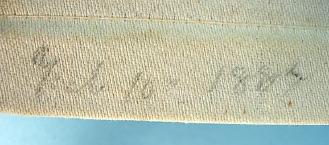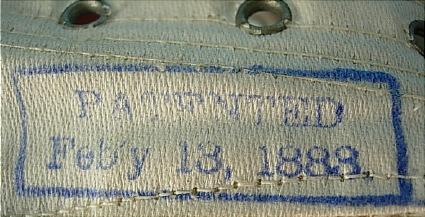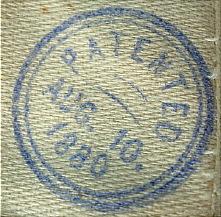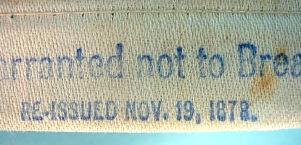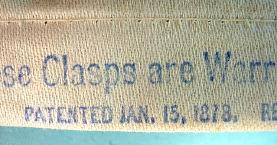 #4802 - c. 1887 Original Lady's White Coutil Corset with Five Patents and White Machine Embroidery! I have never seen anything with so many patent marks on it! Written on the edge (stamped) is "These Clasps are Warranted not to Break". So ... I guess if they do, you can get yourself a replacement from the original manufacturer! :) However, my lawyers will probably advise me to have to sign a waiver if you purchase this corset that claims I'm not liable for that guarantee! Don't you just HATE frivolous lawsuits!!!! I'm voting for anyone who brings common sense back into the American legal system!!!! Anyway.. back to the corset. Highly desirable over-bust corset. The patents stamped are Jan. 15, 1878, Re-issued Nov. 19, 1878, Aug. 10, 1880, and my favorite for the way February is abbreviated, Feb'y 13, 1883. The hooks are patented Jan. 18, 1881 and then there is a pencil date which looks to be Feb. 10, 1887. Wonderful white-on-white detailed floral embroidery down front of corset and on cups. Simple lace trim. Small insets of elastic at lower sides. Likely original laces with metal tips. Measures: 22" waist at the smallest, 23" waist as shown with the ties at typical width. 13.5" long both front and back. Excellent condition with scattered age related spots. Ties look to be replacements.
SOLD - but on display in Museum Category for Research/Study
[Back]