Antique & Vintage Dress Gallery
www.antiquedress.com
20 IMAGES: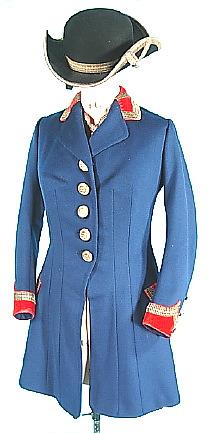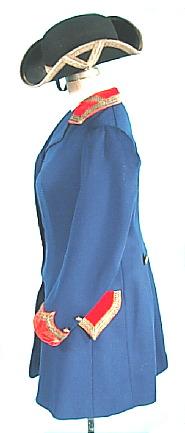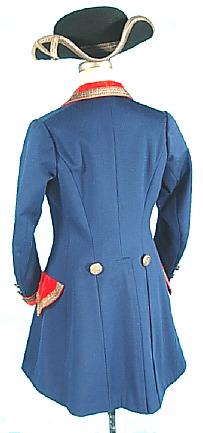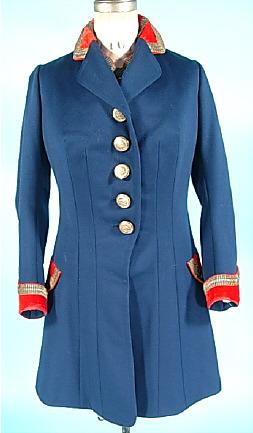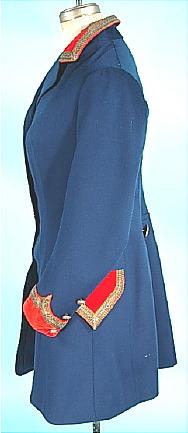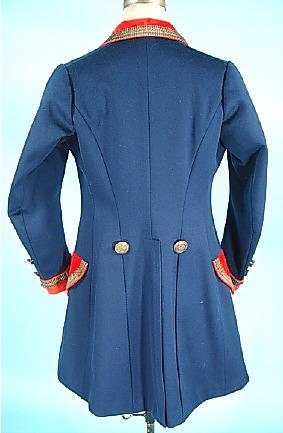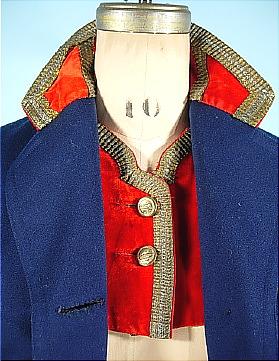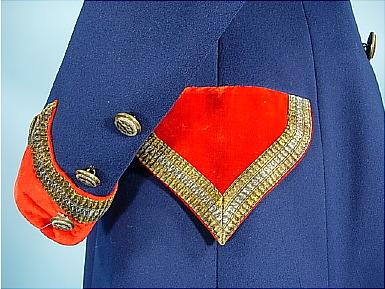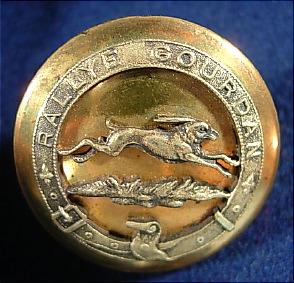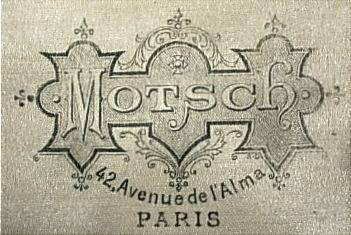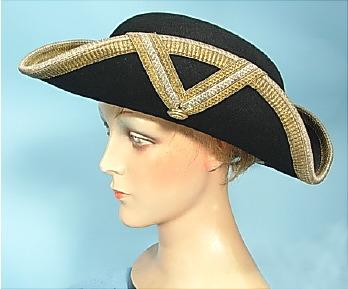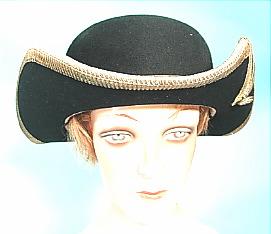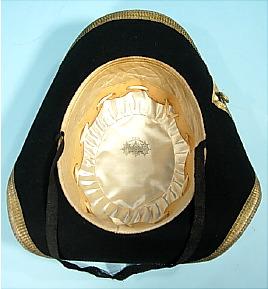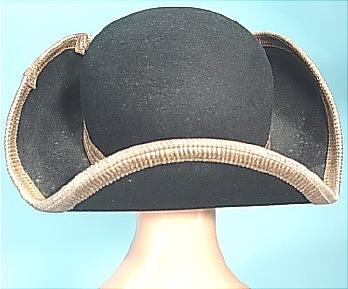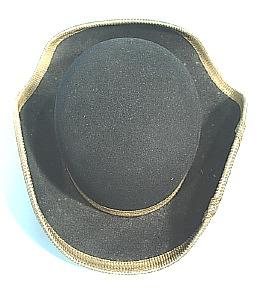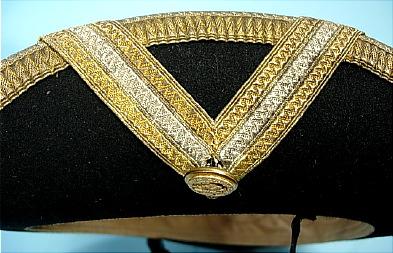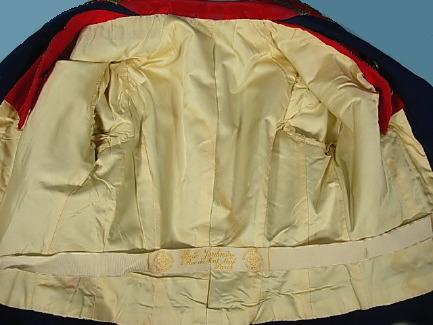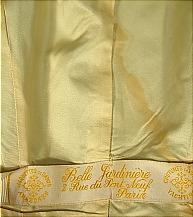 #4738 - c. 1900 RARE Parisian Labeled Ladies Hunt Jacket and Hat! WEARABLE SIZE!! Dark blue wool with red velvet cuffs, collar, pockets and faux vest, gold and silver bouillon trim. Look at the photos of the jacket to see the unusual, unexpected tiny red velvet vest attached inside!! Fabulous steel over brass buttons embossed with a running hare and written "Rallye Gourdan". The petersham label reads "Belle Jardinere, 2, Rue du Pont Neuf, Paris". Also "Jaquettes de Dames Amazones and Costumes de Voyage Yachting". There is a famous Annonay-Gourdan Golf Club in France which perhaps was the original hunting grounds?? ... or there was a Mme. Marguerite Gourdan who was France's most famous brothel owner in the 18th C! Perhaps an homage to her? Very doubtful.. but hey.. what fun is having a website if you can't romanticize. Measures: 36-38" bust, up to 31" waist, 33" long from back neck to hem. Excellent condition with just the tiniest moth nips (not holes) hardly seen, wear to the velvet at back of neck and cuff edges, a hole in the lining only under one armhole, and some water spotting of lining only. I'm being as picky as I can!!!!! The black hat trimmed in gold/silver bouillon trim is extremely stiff (like a helmet!) and near mint condition. Hat label reads: "Motsch, 42, Avenue de l'Alma, Paris. The buttons alone are quite valuable!
SOLD - but on display in Museum Category for Research/Study
[Back]