Antique & Vintage Dress Gallery
www.antiquedress.com
12 IMAGES: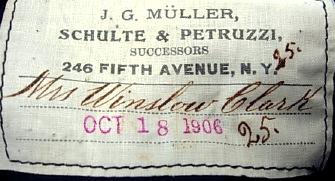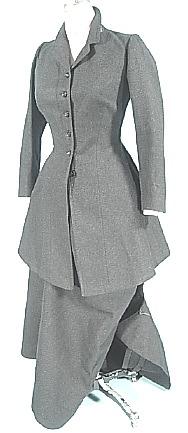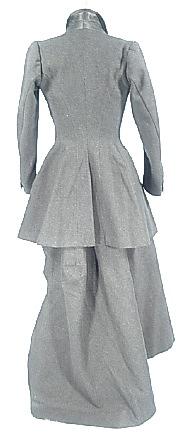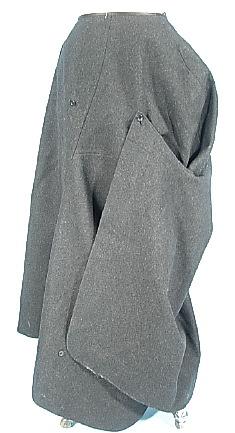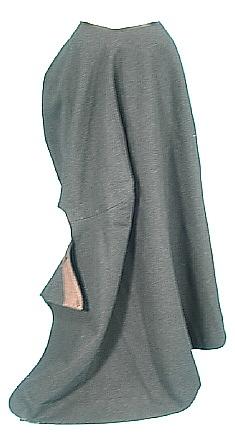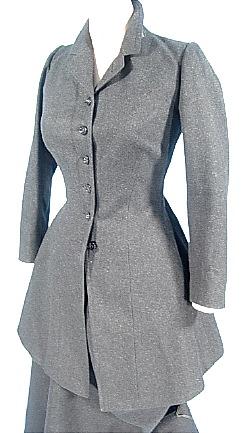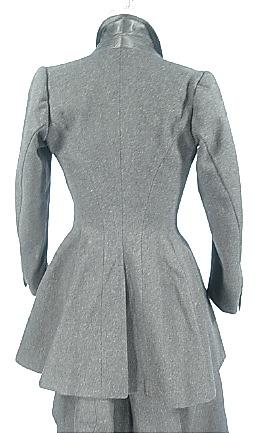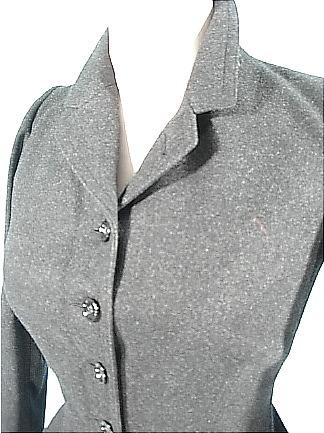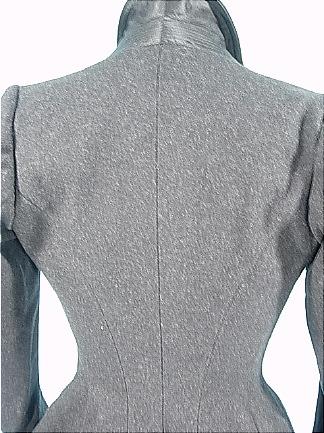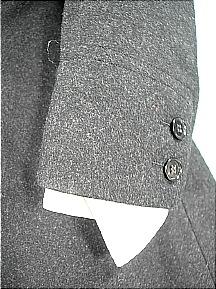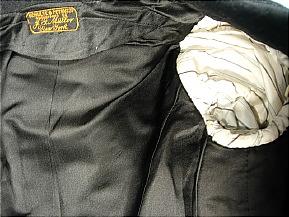 #4736 - c. 1906 RARE DATED October 16, 1906 Wool Side Saddle Habit with Provenance on Original Label for Mrs. Winslow Clark! WEARABLE SIZE!! Sure do wish I could find the descendents of Mrs. Clark! Wouldn't it be great if this incredible side saddle habit could "go home"! I've had that happen to a few other items I've sold... and the romantic in me just loves the thought of "reuniting" the garments. Yeah, I know, it's a sickness.... Antiqueclothingitus! No cure... thank god! :) Since it's unlikely I will locate the Clarks.... I'm sure I can find this rare habit a good home. Dated tag "J.G. Muller, Schulte & Petruzzi successors, 246 Fifth Ave, NY." is hidden under the skirt waistband. Also looks like it might have been $25.00 from the markings on the label. Measures: 34" bust, 25" waist, 41" long skirt, 29" long jacket from back neck to hem. Skirt has all the appropriate buttons and elastic bands inside... I just don't know how it all is supposed to get hooked up (having only been on a horse twice in my life and both times scared to death to be that high off the ground). Dense black wool, black satin lined jacket with striped lined sleeves. Basted on VERY stiff white cuffs also labeled. Near Mint condition.. looks like it might have been worn only once!! NO fading, rips, tears, moth holes, etc.. nothing wrong!!
SOLD - but on display in Museum Category for Research/Display
[Back]