Antique & Vintage Dress Gallery
www.antiquedress.com
14 IMAGES: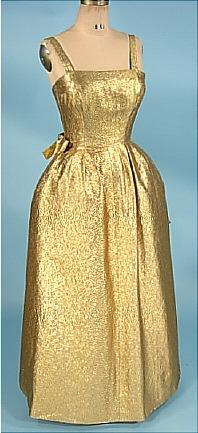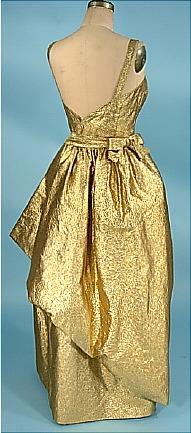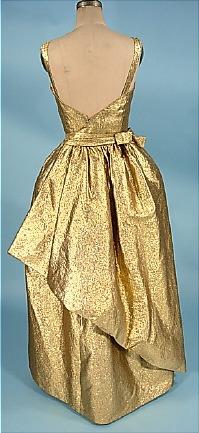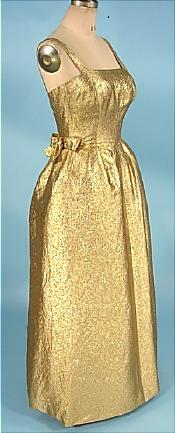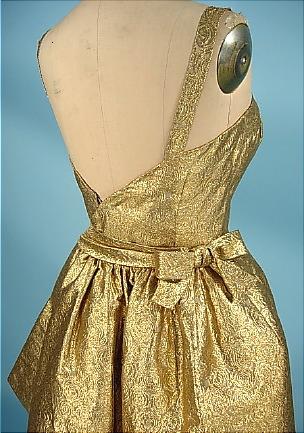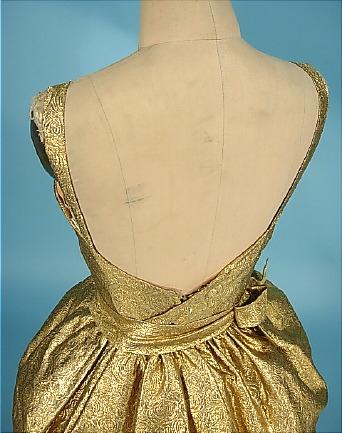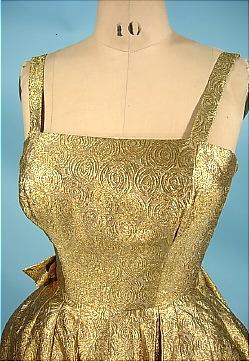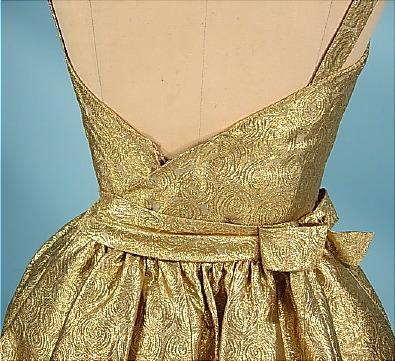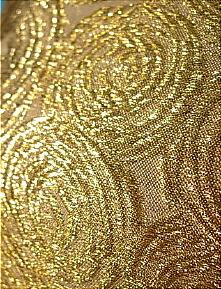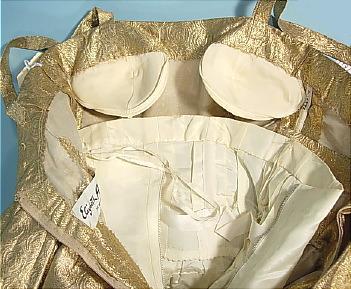 #4734 - c. 1960's ELIZABETH ARDEN Gold Lame Ballgown! Oh if only you could hear the incredible rustle this gown makes!!! Exactly what you want to hear from a couture level ballgown! And be still my heart.. in gold lame!!!! I'm a sucker for old lame. It's nothing like the garish lames you see today, or even the flashy lames of the 1960's. The patina of this lame is like genuine 18kt gold. Gorgeous beyond belief in person. I have had it hanging next to me since I found it a few weeks ago, and just can't remove it from my sight. I kid you not!! It gives me the ultimate pleasure that certain pieces gives those of us with "the" vintage clothing disease. If I have to explain it to you, you don't have it. Where do I start on this gown... gold lame in circle pattern, fitted simple bodice with wide padded hips, zipper at back is covered. bow at back side. Padded crunchy back low peplum, is filled with tissue paper. Three layers of skirt with net crinoline and taffeta under. Near mint condition. The best of the best from Elizabeth Arden.
SOLD - but on display in Museum Category for Research/Display
[Back]