Antique & Vintage Dress Gallery
www.antiquedress.com
27 IMAGES: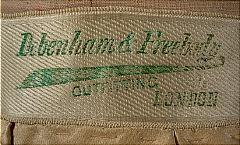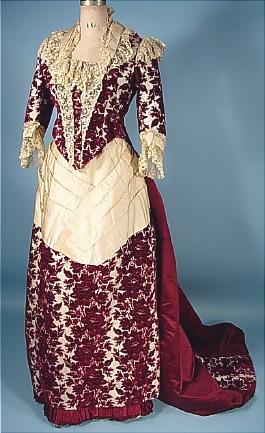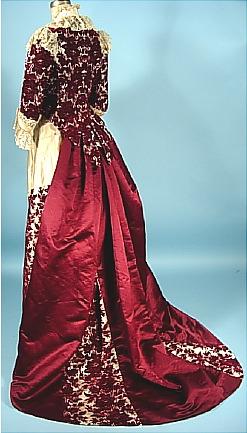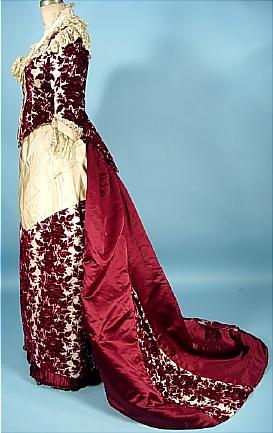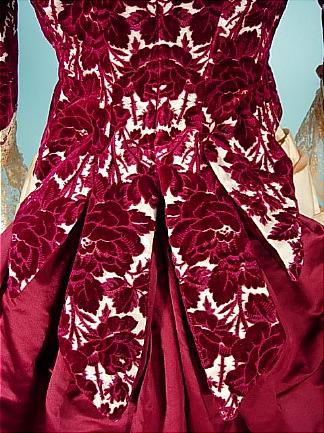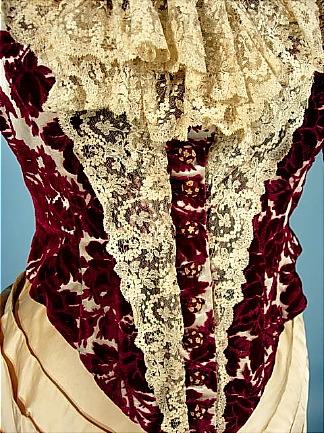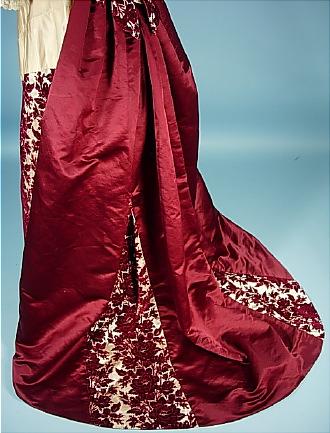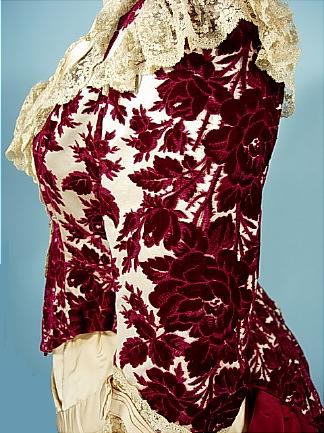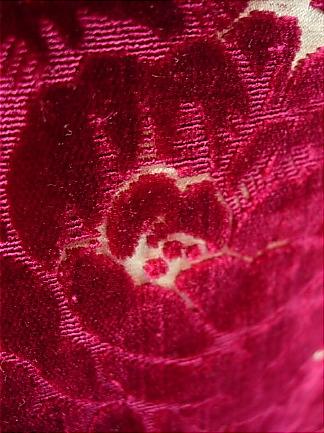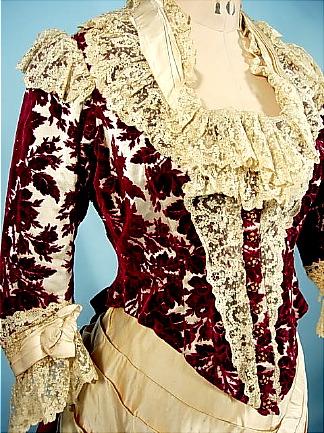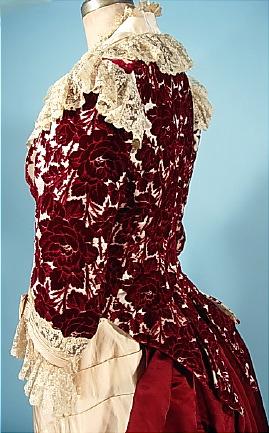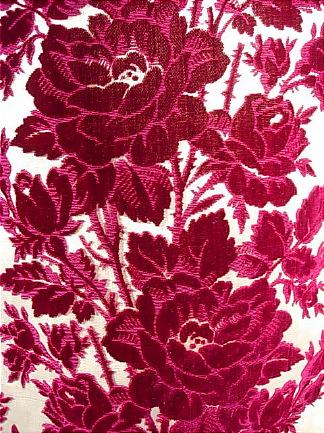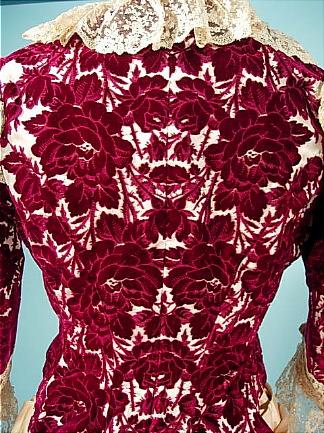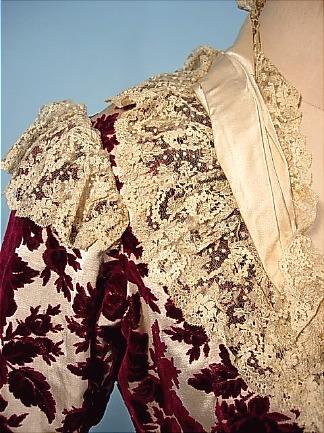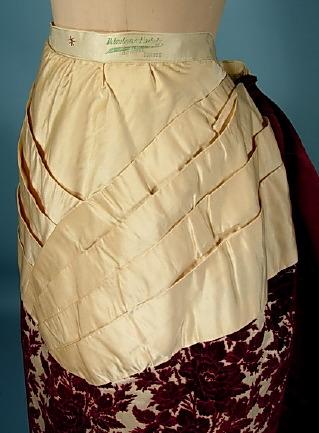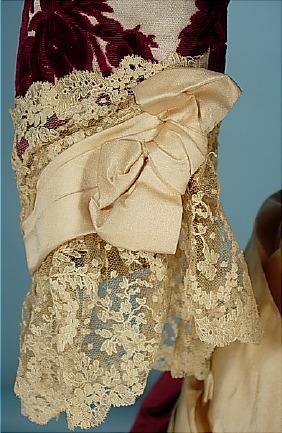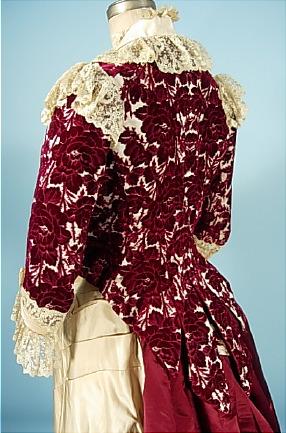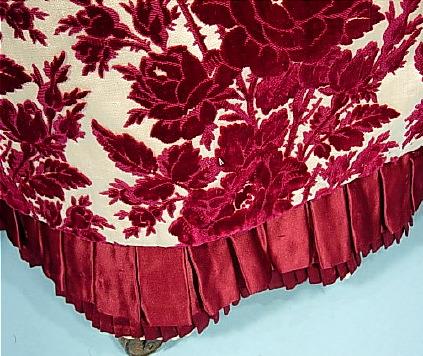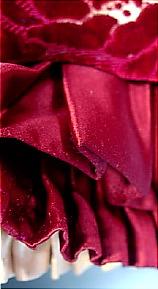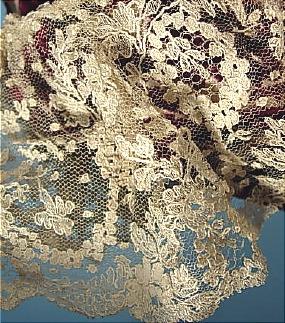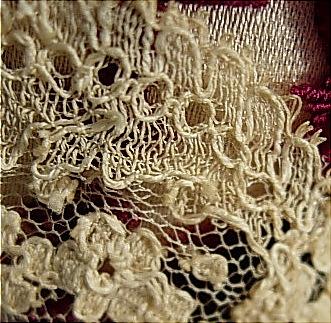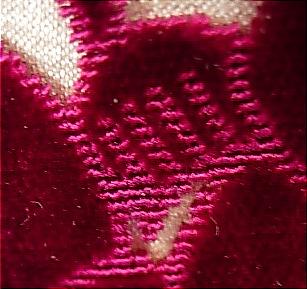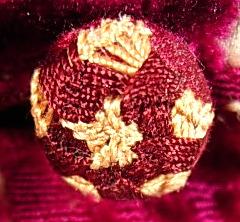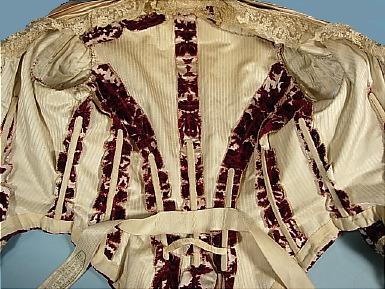 #4691- c. 1882 LEVILLON, Paris Burgundy FašonnÚ Floral Rose Velvet, Cream Satin and Alenšon Lace Trained Evening Reception Gown! Wearable Size! One of the most expensive gowns I have ever purchased... so pay attention!! Glorious burgundy fašonnÚ velvet on a white satin background with light cream satin "apron" and real handmade Alenšon lace (the most expensive lace in the world!) trim. From the Parisian House of Levillon, sold in London through the famous Debenham & Freebody Shop (founded in 1851) so both labels are present on the gown! Exquisite detailing, including the embroidered buttons to match the floral velvet of roses, the pleated detail at the hemline, and the floral velvet insets in the burgundy silk train. The REAL Alenšon lace is rare and expensive! Though that is the only real issue with the gown, the lace is quite fragile and has lace breaks... but it's 90% fine. The exterior gown itself is in near pristine condition. The interior lining at the top of the skirt has some tears from stress/weight... and the underlayer of the hemline (unseen outside) has wear. The gown would likely have been worn with garnet jewelry to match. Measures: 36/37" bust, 31" waist, 44" long skirt in front, 60" long skirt in back.
SOLD - but on display in Museum Category for Research/Display
[Back]