Antique & Vintage Dress Gallery
www.antiquedress.com
16 IMAGE: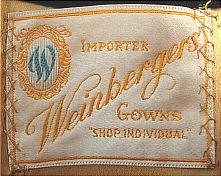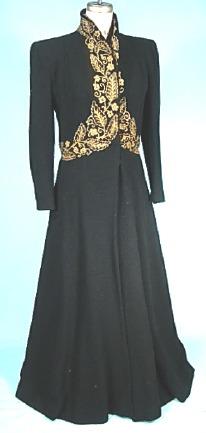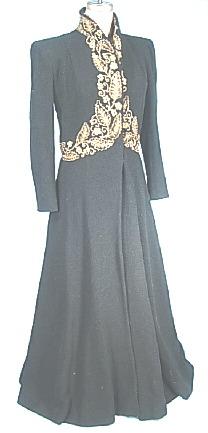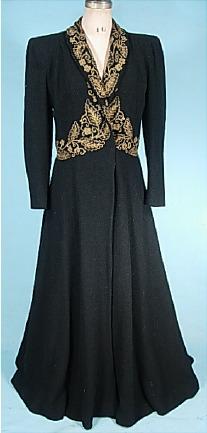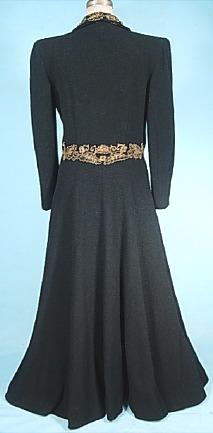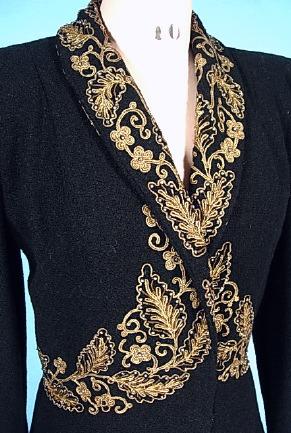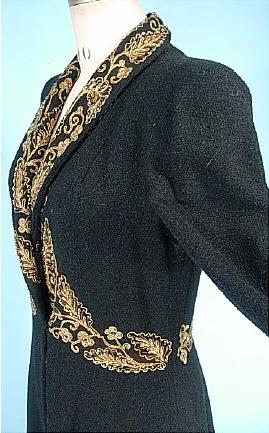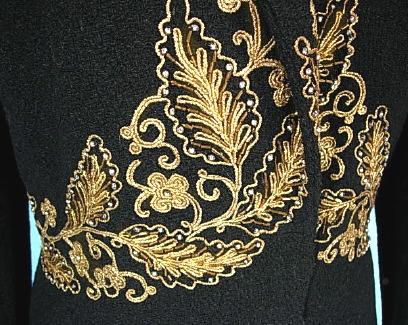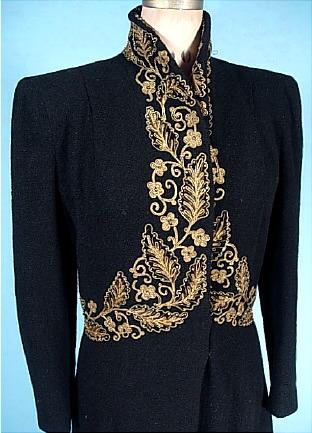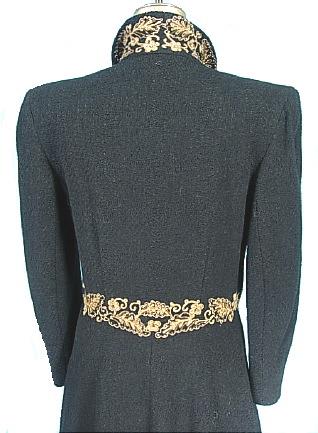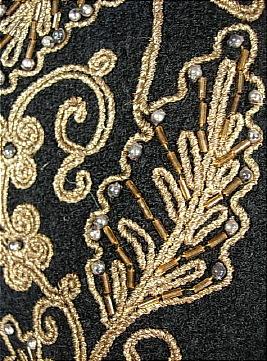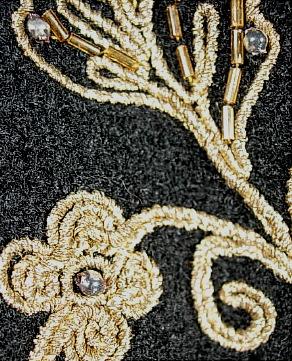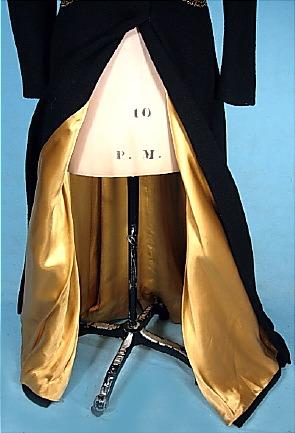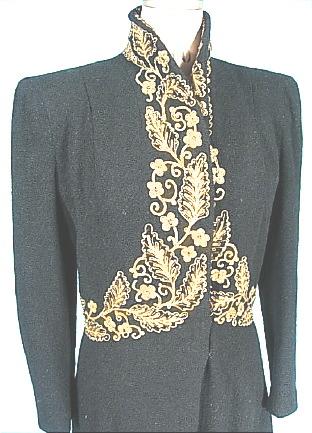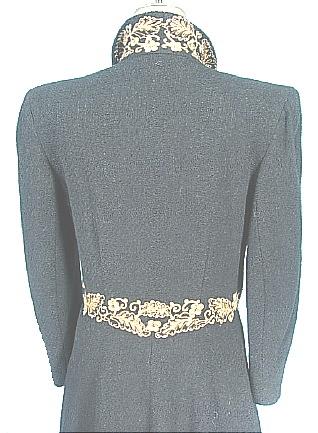 #4572 - c. 1940's Weinberger's Metallic Braiding and Beaded Boucle Wool Evening Coat! You don't need to wait for an evening event to wear this coat... as long as you don't mind being the best dressed woman around! Especially great for those of you who live in Northern walking cities where outerwear is the most important fashion garment. Heads will turn. You'll be stopped on the street by a fashion magazine photographer who will want your permission to profile you in the next issue. You will be discovered by an agent, and asked to audition for television shows, and you'll be cast on the next #1 rated show. You'll win an Emmy. Then go on to be the first woman to gross $25 million per film. And finally the Oscar and a star on the walk of fame. All that from one coat!!!! :) I can't promise all this.. all I can promise is that you will love your glamorous new coat. A boucle wool, full length with great sweep, wide 40's shoulders, shawl collar and gold metallic braiding with beads and pearls which wraps around from front to back waist.. and even under the collar so you can wear it up in Cossack style. Fully lined in rich gold satin. Measures: 36-38" bust, up to 32" waist, 58" long from shoulder to hem, 15" across back between armseams, 18" across shoulders. Excellent condition! Near mint! Closes only with two hooks at waist.
SOLD - but on display in Museum Category for Research/Study
[Back]